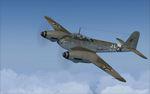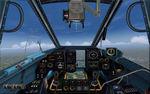 16.70Mb (2252 downloads)
A new model of a Messerschmitt Me410A1 Hornisse by Chris Lampard and Shessi for Fs2004 and CFS2, March 2014. External model and texture by Chris Lampard, internal modelling and VC model by Shessi, and a new 2D panel base picture by Carlos Echevarria and panel/guage config by Shessi.
Posted Mar 15, 2014 09:08 by uploader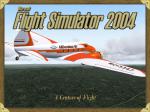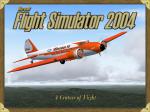 4.34Mb (477 downloads)
This texture pack was created by: Jetranger for the JBK Boeing 247 Propliner aircraft package by: Jens B. Kristensen (JBK). The original texture package was made for FSX. All I have done is convert it for use in "FS9". I only made a small paint adjustment to the prop blade. I have also included 4 splash screens using this paint scheme. (This is a textures only package) You will need to download and install the FS2004 JBK Boeing 247 Propliner aircraft package by: Jens B. Kristensen (JBK) to use these textures. "Blaze"
Posted Mar 11, 2014 23:47 by Dwayne Frye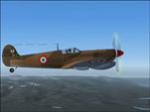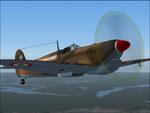 5.09Mb (1847 downloads)
FS2004-Supermarine Spitfire MKVb/Trop Spitfire MKVb assigned on Sept 15th 1944, some with sand filter, to the 20 degree Group, 51 Stormo ICAF. They were third hand planes in service to RAF,USAF,MAAF, and later to the Balkan Air Force.After being assigned to ICAF, the planes were repainted,and the Black Cat was set on the tail, with the Group and pilot identification numbers, painted in yellow. Model, texture, vc cockpit, panel by F.Giuli. Gauges other authors
Posted Jan 10, 2014 10:42 by FRANCESCO GIULI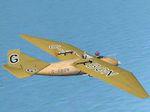 5.25Mb (890 downloads)
FS2004. Short Gnosspelius 'Gull' A high efficiency Ultra-Light aircraft Built by Shorts for Maj. O.T.Gnosspelius the first flight was at Lympne on 26/5/1923. Two aircraft were built and flown but only this one was registered. v1 By Edward Cook.
Posted Jan 10, 2014 04:03 by mike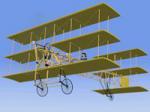 5.04Mb (1518 downloads)
FS2004 Avro Triplane 1 This is the aircraft that made the first flight by an all British airframe and pilot on the 12 of July 1908 on the Lea Marshes in London. v1 By Edward Cook
Posted Jan 9, 2014 10:36 by up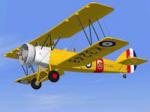 6.20Mb (1547 downloads)
FS2004. Avro 621 'Tutor' A training aircraft adopted by the RAF in June 1932 . missing Ignition switch logo added. v1.1 By Edward Cook
Posted Dec 21, 2013 12:12 by uploader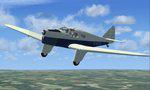 14.06Mb (1765 downloads)
FSX/FS2004 M3A Falcon Major. Private aircraft built in 1936, still airworthy & currently residing at Old Warden, UK.
Posted Dec 11, 2013 04:38 by infidel castro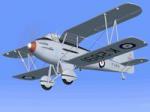 4.74Mb (1154 downloads)
FS2004. Westland PV-4 A prototype mid-engined fighter built for A.M. Specification F.7/30. its performance was inadequate and it lost out to the Gloster Gladiator. Only one aircraft was made. The First flight was 23 / 3 / 1934 v1 By Edward Cook
Posted Nov 8, 2013 02:19 by uploader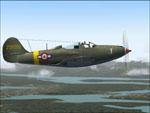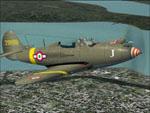 7.16Mb (2701 downloads)
FS2004-Bell P39_N airacobra The P-39 was one of the first plane to use a tri-cycle landing gear configuration.Typical was the car-like door to exit the cockpit instead of a sliding canopy, but di'nt match the opinion of the pilots.The mid-fuselage placement of the engine made the way for the installation of the Colt M4 37mm cannon protruding out of the nose.Model,texture, vccockpit,panel by F.Giuli.Gauges other authors
Posted Oct 19, 2013 04:40 by FRANCESCO GIULI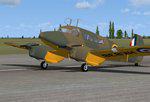 5.78Mb (1605 downloads)
FS2004/FSX Percival Q6 P16d. Designed in 1936, this is the optional retractable undercarriage version of the elegant 6/7 seater, of which only four were built. This model has a later refined flight dynamics file giving a better engine power representation. It is shown in its RAF impressed version complete with the instrumentation layout, ADF and comms equipment of the period. Originally uploaded to Britsim in April 2012. By Keith Paine.
Posted Oct 17, 2013 02:25 by uploader