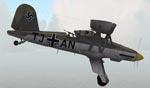 2.31Mb (727 downloads)
Fi-167 German Carrier-based Torpedo bomber. Model and textures by J R Lucariny
Posted Dec 11, 2012 12:16 by JRLucarinyFS2004Models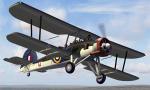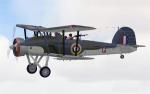 1.61Mb (1900 downloads)
Swordfisk MKI Torpedo-bomber and reconnaissance biplane. Model and textures by J R Lucariny
Posted Dec 2, 2012 15:14 by JRLucarinyFS2004Models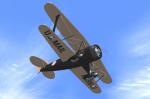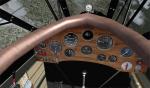 34.48Mb (1663 downloads)
The package includes the Golden Age Simulations CTO models represented as the Northwest Airways WACO fleet being operated as an airmail service in 1929-1936. The staff consists of a historical fleet (in two configurations - with or without engine jacket and landing gear pants), powered by 330 hp Wright R-975E engine and a pack of two airworthy survivors with 365 hp R-975E-1. Apart the original models and basic texture the package also includes all necessary liveries and two new VC panels. Paints and modifications by Vladimir Gonc
Posted Dec 1, 2012 21:33 by Vladimir Gonchar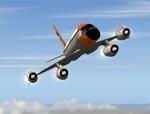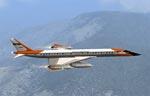 2.09Mb (2646 downloads)
Convair 58-9 SST commercial supersonic transport. Model 58-9 was one such B-58-derived SST designs. Model and textures by J R Lucariny
Posted Nov 23, 2012 11:54 by JRLucarinyFS2004Models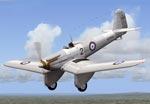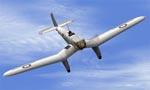 4.22Mb (948 downloads)
Supermarine 224 Single-seat fighter. Designed under the direction of Reginald J Mitchell as Type (or Drawing) 224, Supermarine's proposal was one of three to gain Air Ministry backing for prototype construction (along with Westland and Blackburn), an order for one aircraft being placed in 1932. Model and textures by J R Lucariny
Posted Nov 23, 2012 11:30 by JRLucarinyFS2004Models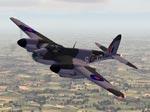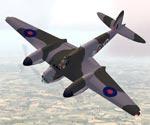 5.09Mb (4224 downloads)
B MK IV - low-level and high-attack day and night bomber, long-range photo-reconnaissance, mine layer, pathfinder, high-speed military transport, long-range day and night fighter, and fighter-bomber. Model and textures by J R Lucariny
Posted Nov 23, 2012 09:04 by JRLucarinyFS2004Models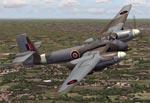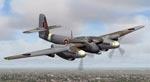 2.52Mb (1189 downloads)
Westland Welkin MK1 twin-engine high-altitude interceptor. Model and textures by JR Lucariny.
Posted Nov 17, 2012 09:38 by JRLucarinyFS2004Models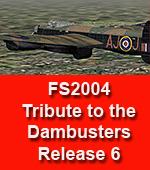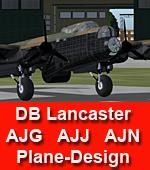 37.19Mb (2838 downloads)
With the permission of the Chief Designer at Plane-Design (Ed Walters) we present this OPERATION READY Dambuster Lancaster as a long overdue update to that of Release 5. This upload simplifies the Operational readiness of the aircraft and also introduces additional paints for AJJ and AJN by Koos van Menen of the Netherlands. This update for FS2004 is more stable and includes zordered windows to prevent accidental loss of the low flying tools. New saved flights are provided based on more accurate information on the route actually used by the Dambusters in 1943. Developed and flown in W7 64 bit the Lancaster has been tested in XP. The simmer is requested to download Release 5 (if not already available on his system) and replace the aircraft in that package with the one contained in this release. Just search "Dambuster" in FS2004. This release of aircraft is fully compatible with the contents of Release 5 so any of the flights in that package can be flown with this updated aircraft. New flights are provided for AJJ and AJN the crews of which breached the Moehne and Eder Dams in 1943. This is a full aircraft packaged by Ross McLennan and Koos van Menen. It includes a pdf Manual describing the use of the Operational features and the additional flights. This release is the 1st PRELUDE TO AN EXTENSIVE FSX PACKAGE FOR THE 70th ANNIVERSARY of the Raid on the Ruhr Dams to be uploaded in March 2013.
Posted Nov 17, 2012 05:14 by Ross McLennan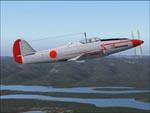 6.01Mb (1292 downloads)
FS2004-Kawasaki KI64 Rob-High altitude fighter. The Ki.64 had a contra-rotating propeller coupled to tandem mounted engines and equipped with an evaporative cooling system. One engine in the front and the second rear of the cockpit. First flight in Dec 1943;the prototype was damaged during testing. Problems with the contra-rotating propeller caused the project to be shelved. Model, texture, vc cockpit by F.Giuli. Panel by Alphasim. Gauges by other authors
Posted Nov 14, 2012 10:55 by FRANCESCO GIULI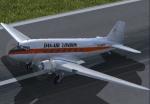 3.39Mb (454 downloads)
Textures for the default FS2004/FSX DC3. Dan-Air started life with G-AMSU later joined by G-AMPP, both repaints available here. Dan-Air grew to a 52 aircraft modern fleet until its sad demise when BA purchased it in 1992. Inaccurate placement of the registration from fin to fuselage is due to limitations of the original FS model. Kit Yardley
Posted Nov 6, 2012 15:51 by Kit Yardley