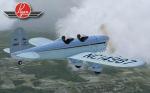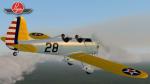 24.14Mb (1855 downloads)
1936 Ryan ST-A, ST-A Special and PT-16 for FS9, v.1.0. Models & textures by SWingman. Stock FS9 gauges, effects and sounds. Special thanks to Kirill Konovalov and Tim Dement. SWingman, Tver, Russia,
Posted Sep 26, 2012 06:08 by uploader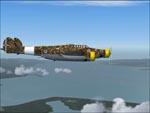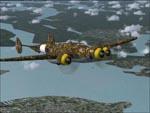 14.49Mb (1396 downloads)
FS2004-C.R.D.A.Cant Z1007bis/Ter- "Alcione" Tribute to the most famous Italian WW2 bomber that, with the Savoia Marchetti SM.79 Sparviero, formed the backbone of the Italian Bomber fleet. Three models:Regia Aeronautica, Aviazione Nazionale Repubblicana with the insignia of the Luftwaffe and Italian Cobelligerent Air Force that served in south Italy in 1943 Model, texture, vc cockpit, F.Giuli. Panel by Carlos Echevarria. Gauges by other authors
Posted Sep 18, 2012 11:59 by FRANCESCO GIULI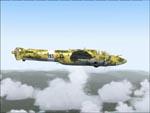 0.13Mb (435 downloads)
FS2004- C.R.D.A.Cant Z1014 Bomber & Z512 Float Plane Fix. For use with giuz1014_z512.zip Includes missing wheel textures. Sorry for the inconvenience
Posted Sep 3, 2012 04:56 by FRANCESCO GIULI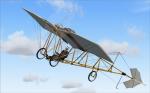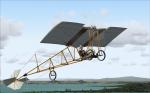 15.75Mb (2274 downloads)
Final and updated version of Marcel & Marco Di Foggi's Demoiselle. After years inactive, we decided to update our model of this wonderful aircraft to a more detailed and historical version. Ideal for those who want to enjoy a calm and panoramical flight in mankind's first ultralight, from a highly detailed and immersive virtual cockpit. If anyone wants to add/modify flight parameters to fit a specific purpose, please, feedback the results to us, we aprecciate suggestions and improvements. Demoiselle No 22 - Santos Dummont Recreated in FSDS v3 for FS2004 and possibly (not tested) FSX - by Marcel & Marco Di Foggi.
Posted Aug 31, 2012 05:11 by Marcel Di Foggi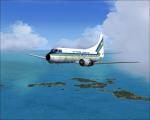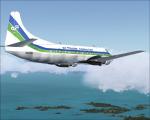 2.44Mb (359 downloads)
FS9/FSX Air Florida Commuter textures for Martin 404 by Dee Waldron Requires the model by Dee Waldron. Textures by Gary Harper.
Posted Aug 26, 2012 00:52 by Gary Harper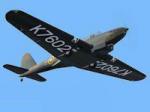 6.41Mb (1183 downloads)
FS2004. Fairey Battle MK1 A Light bomber replacement for the Hawker Hart. First flight was the 10th. March 1936. Aircraft of No. 52 Squadron based at Abingdon in late 1937. - 4:1 panel added and minor Flight Dynamics fixes. v2 By Edward Cook.
Posted Aug 23, 2012 14:02 by edward cook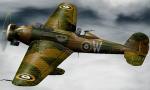 2.20Mb (1296 downloads)
FS2002/FS2004 . This was a British 1930s light bomber built by Vickers-Armstrongs at Brooklands near Weybridge, Surrey, for the Royal Air Force. While it was obsolete by the start of the Second World War, and unsuited to the European air war, the Wellesley was successfully used in the desert theatres of East Africa, Egypt and the Middle East. by Kazunori Ito.
Posted Jul 9, 2012 02:50 by kito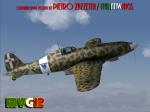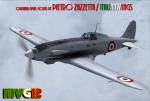 18.09Mb (1239 downloads)
FS2004/FSX AerMacchi C.202 Folgore (Lightning) Expansion Pack 2. The C.202 Folgore was a World War II fighter aircraft built by Macchi Aeronautica and operated by the Regia Aeronautica (Royal Italian Air Force). Considered one of the most beautiful fighters to fly with wartime Axis forces,the C.202 was a development of the earlier C.200 Saetta,with a more powerful German Daimler-Benz DB 601 engine and with an extremely streamlined fuselage.Undoubtedly the best wartime fighter to serve in large numbers with the Regia Aeronautica,the Folgore operated on all fronts in which Italy was involved. Note: this is only an upgrade package, so you MUST have already installed the main package 'c202_v01.zip' and the Expansion Pack 1 'C202_EP1.zip'. Contains 2 NEW Hi-Res GMax models (2 different versions) feature the usual moving parts,such as all flight controls,props pitch and leading edge flaps. Eight (6) different liveries. VC only (not 2d panel). GMax Models and Skins by Manuele Villa, Huub Vink & Italianwings, Flight dynamics by Manuele Villa & Kikko Zanaboni. It also works (Tested) subject to some limitations within in FSX. By Manuele Villa/MVG3D,June 2012.
Posted Jul 4, 2012 06:08 by Manuele Villa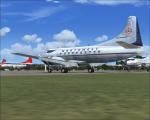 3.36Mb (264 downloads)
FS9/FSX Martin 202A in Northwest factory colors circa 1949. Requires m202a.zip available at CaliforniaClassics. Model by Dee Waldron. Textures by Gary Harper.
Posted Jul 3, 2012 17:10 by Gary Harper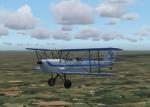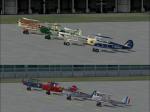 36.39Mb (971 downloads)
Textures to add to Eric Dantes Stampe SV4. Includes 21 French Stampe textures: - n°220 F-PACG - n°322 F-BBON - n°328 F-BCOP - n°438 F-BCXD - n°447 F-BNCU - n°1087 F-BFUB - n°1116 F-BAGY - n°1146 F-AZOM - n°630 F-BMMA - n°1124 F-BAHL - n°153 F-BMMG - n°1143 F-AZKP - n°661 F-BDNF - n°262 F-BCZE - n°41 F-BGGP - n°493 F-BDGL - n°1090 F-BNXD - n°341 F-GHOV - n°309 F-AZPH - n°618 F-GKEB - n°01 F-AZLD
Posted Jun 30, 2012 07:14 by flystampe