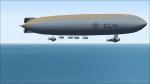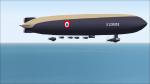 34.18Mb (973 downloads)
Before the First World War, airships had been used as commercial airline carriers and for reconnaissance vehicles by the Army, no one had considered using them as bombers. Designed by Count Ferdinand Von Zeppelin, the airships were built from a rigid cigar shaped metal structure of circular frames connected by longitudinal beams. This made them strong enough to be fitted with engines and to carry a useful payload. There were steering fins at the rear and gondolas suspended below for the crew and engines. More crew compartments were inside the main frame as well as spaces for cargo and bags that contained the hydrogen gas for lift.
Posted Feb 27, 2016 15:53 by Andreas Becker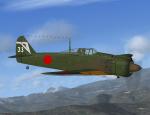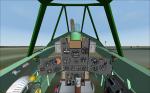 7.02Mb (842 downloads)
FS2004 Kawasaki Ki-100-I Ko The Kawasaki Ki-100 was a fighter aircraft used by the Imperial Japanese Army in World War II. 275 Ki-100 airframes were built as Ki-61's before being modified to accept a radial engine in place of the original inline engine. The emergency measure of adapting a Ki-61-II-KAI fighter to carry a Mitsubishi radial engine resulted in one of the best interceptors used by the Army during the entire war. It combined excellent power and maneuverability and it performed better than most other IJAAF fighters. Two models. Upgrade by A.F.Scrub
Posted Feb 24, 2016 14:34 by A.F.Scrub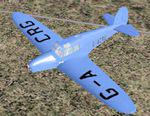 7.66Mb (705 downloads)
FS2004. British Klemm 'Eagle' The first aircraft produced by The British Klemm Aircraft Company. This was a re-design of a Klemm to meet British standards. Contact points corrected. v2 By Edward Cook.
Posted Feb 13, 2016 03:59 by uploader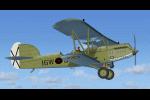 15.02Mb (982 downloads)
The Polikarpov R-5 was a Soviet attack aircraft and reconnaissance of the 1930s as light bomber and reconnaissance aircraft was the standard aircraft of the Soviet Air Force during much of the 1930s in Spain was known as "Flush "for his role in the Spanish Civil War and during World War II they were used primarily as night bombers until 1944. Works in FSX without VC. Model by Alexander Belov, textures by Juan Villamor.
Posted Feb 9, 2016 08:25 by Juan Villamor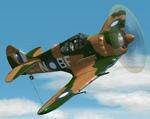 2.29Mb (1197 downloads)
FS2002/FS2004 CAC CA-13 Boomerang. The CAC Boomerang was a World War II fighter aircraft designed and manufactured in Australia between 1942 and 1945. The Commonwealth Aircraft Corporation produced Boomerangs under the production contract numbers CA-12, CA-13, CA-14 and CA-19, with aircraft supplied under each subsequent contract incorporating modifications and improvements. The Boomerang is significant as the first combat aircraft designed and built in Australia.by Kazunori Ito.
Posted Feb 5, 2016 05:36 by Mike Lietz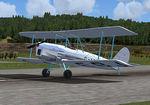 9.85Mb (887 downloads)
Blackburn B2. Built in the UK as an elementary trainer and first flown in 1931. Total built 42. The aircraft is designed for use in FS2004 - correct performance on any other version / system is not guaranteed. In particular, the aircraft may not appear correctly at night in FSX but appears OK in daylight. David Molyneaux
Posted Feb 5, 2016 05:31 by Mike Lietz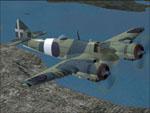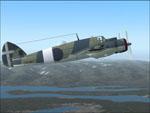 10.49Mb (921 downloads)
FS2004-Bristol Beaufighter MK I C This model of the Bristol Beaufighter MKIC X7887 (T4887)of No 252 Squadron RAF Coastal Command, during a flight from Gibralter to Malta, landed in Augusta -Sicily in Jan 1942, due to navigator's mistake and was captured by the Regia Aeronautica. Model, texture, vc cockpit & panel by F.Giuli. Gauges other authors
Posted Jan 8, 2016 05:21 by Francesco Giuli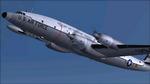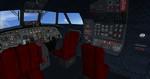 26.92Mb (3732 downloads)
FS2004/FSX Lockheed L-1249A Turboprop package. The L-1249A was the turboprop version of the Lockheed Super Constellation and 4 were built for the USAF (YC-121F) and USN (R7V-2), which had considerably higher performance than the piston-engined versions. Full visual model with VC, new flight dynamics. For FS9, works also in FSX. By Volker Bohme, Luis Pallas, Bill Tyne and Stefan Werner. Original model by Manfred Jahn.
Posted Dec 26, 2015 01:12 by uploader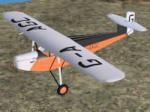 6.61Mb (859 downloads)
FS2004. Desoutter MK 1 A Three-seat 'Sports Coupe'. This is the production example as it was delivered to Croyden, England, in 1929 v1 By Edward Cook.
Posted Sep 8, 2015 04:13 by uploader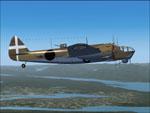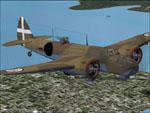 7.78Mb (1009 downloads)
FS2004-Bristol Blenheim MK IV This model of Bristol Blenheim MK IV , in service with the 431 sqn RAF serial N3688 in Malta with the OADU (Overseas Aircraft Delivery Unit),was captured by the Regia Aeronautica in Pantelleria (Sicily) in sept 1940, due to navigator's mistake Model,texture,vccockpit,panel by F.Giuli. Gauges other authors
Posted Aug 22, 2015 04:20 by FRANCESCO GIULI