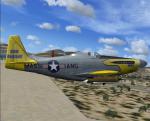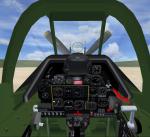 20.37Mb (2243 downloads)
FS2004-FSX-St Ed Mustang P51H version3 The ultimate version of the Mustang was the P-51H, which was the fastest Mustang variant to see service and one of the fastest (if not the fastest) piston-engined fighters to enter production during the Second World War. However, it was destined never to see any combat, having entered service too late to participate in the final action against Japan. Working landing light, new textures, modified effects. GMAX mdl with new VC by A.F.Scrub
Posted Dec 16, 2017 09:12 by A.F.Scrub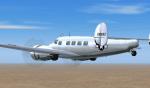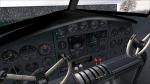 57.23Mb (1613 downloads)
The Lockheed Model 10 Electra is an American twin-engine, all-metal monoplane airliner developed by the Lockheed Aircraft Corporation in the 1930s to compete with the Boeing 247 and Douglas DC-2. The type gained considerable fame as one was flown by Amelia Earhart on her ill-fated around-the-world expedition in 1937 Many Electras and their design descendants (the Model 12 Electra Junior and Model 14 Super Electra) were pressed into military service during World War II, for instance the USAAF's C-36. By the end of the war, the Electra design was obsolete, although many smaller airlines and charter services continued to operate Electras into the 1970s.
Posted Dec 14, 2017 07:28 by Peter Mercy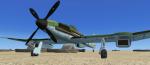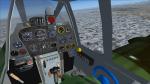 8.06Mb (1227 downloads)
FSX/Acceleration/FS2004 Upgrade For Kazunori Ito's FS2002 / FS2004 high altitude interceptor Blohm&Voss BV-155. The modified model has now a VC and a 2D panel regarding very rare photographs from the year 1945. The only change on the exterior model are the rocket pods and improved wheels and FSX prop discs. Kazunori Ito is my idol for almost twenty years. It is a pity that he was forced to stop to continiue with his great hobby in building an incredible high amount of aircrafts. Honouring his work but beeing afraid that this very rare and special aircraft of the last days of WWII will be lost for actual or newer simulators like Acceleration or P3D I allowed myself to upgrade this BV-155. Original model by Kazunori Ito, 2D panel and VC by Erwin Welker
Posted Nov 16, 2017 04:43 by Erwin Welker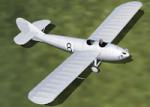 8.06Mb (598 downloads)
FS2004. Short S6 Satellite A Two seat light sport Aeroplane made for the 1924 Air Ministry Competition. The power output was marginal leading to several engine arrangements The First flight was in January 1924. v1 By Edward Cook.
Posted Nov 4, 2017 11:01 by uploader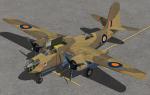 6.95Mb (452 downloads)
These are just texture updates for the recently uploaded SAAF Douglas A-20C Boston by Milton Shupe and the USAF Douglas A-20G Havoc 'Green Hornet' by myself. Just drop the respective textures into the respective aircraft's texture folder, taken you've downloaded the required offerings. Reload FSX and there you go.
Posted Nov 3, 2017 13:35 by Andre Ludick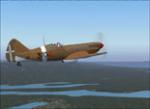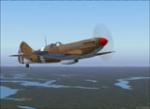 13.07Mb (440 downloads)
FS2004-Dewoitine D520 Regia Aeronautica Entered in service with Regia Aeronautica in early 1940, shortly after 10 May 1940,and about 60 D.520s were acquired.This model of Dewoitine D520 belonged to the 370a Squadriglia 24 degree Gruppo Autonomo Caccia terrestre, based in Camaiore Metato (Lucca) in august 1943. Model, texture, vc cockpit and panel by F.Giuli. Gauges other authors
Posted Oct 23, 2017 04:37 by FRANCESCO GIULI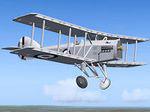 5.99Mb (592 downloads)
FS2004. Armstrong Whitworth Hanley A prototype torpedo plane using H.P. patented slots Built for A.M. Specification A.3/20 to replace the Cuckoo. It was too late. Only three flying aircraft were made. The First flight was in January 1922. v1 By Edward Cook
Posted Oct 23, 2017 03:48 by uploader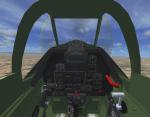 21.41Mb (1934 downloads)
FS2004-FSX-St Ed Mustang P51H version2 The ultimate version of the Mustang was the P-51H, which was the fastest Mustang variant to see service and one of the fastest (if not the fastest) piston-engined fighters to enter production during the Second World War. However, it was destined never to see any combat, having entered service too late to participate in the final action against Japan. GMAX mdl with new VC by A.F.Scrub
Posted Oct 18, 2017 03:13 by A.F.Scrub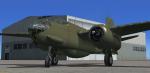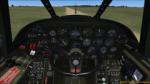 222.68Mb (1147 downloads)
Douglas A-20 Havoc Release v1.0 for FS9 Only (Will NOT work in FSX) by Milton Shupe, Tom Falley, William Ellis, Nigel Richards, Roman Stoviak, Huub Vink, SteveB. Original Pilot figures by Jan Visser and Bill Ortis. Thanks to GLH for his early research and work on the aircraft.cfg data. Thanks to Huub Vink and SteveB for allowing use of two each of their texture sets. Great stuff! Links to more of their paints included. Pkg incl 4 models with many model variants, authentic sounds by Nigel Richards, custom Flight Model, and great paints for each model. Contents: FSX aircraft: A-20C, A-20G, P-70A1, P-70A2 Effects: two The paint kits for this package are available at Sim-outhouse uploaded by Wellis. http://www.sim-outhouse.com/sohforums/local_links.php?catid=8 More Paints by Huub Vink: http://www.sim-outhouse.com/sohforums/local_links_search.php?action=show&userid=14&sort=d More Paints by Steve "Stalin" Baldwin: Thread showing SteveB's paints progress: http://www.sim-outhouse.com/sohforums/showthread.php/95258-Douglas-A20-Havoc?p=1088048&viewfull=1#post1088048 Other aircraft paints by Steve: http://www.sim-outhouse.com/sohforums/showthread.php/107002-My-Repaints Milton Shupe October 12, 2017
Posted Oct 13, 2017 19:41 by Milton Shupe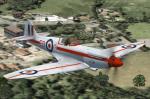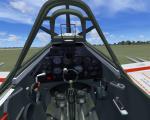 18.89Mb (1347 downloads)
Fs2004/FSX/FSX St Ed Spitfire F 21 With the Mk 21 the elliptical wing gave way to a new one with blunted tips and changes to the flaps and ailerons. The wing was made even stronger and carried four 20mm cannon. The fuselage was redesigned and the whole airframe was heavier than previous Spitfires, meaning the undercarriage had to be made more robust. The wheels were now fully covered by undercarriage doors in flight . This is the contaraprop variant from No 41 Squadron R.A.F., flown in the Blackpool races 1947. GMAX model by A.F.Scrub
Posted Sep 11, 2017 09:15 by A.F.Scrub