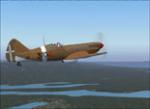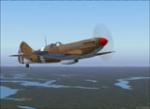 13.07Mb (417 downloads)
FS2004-Dewoitine D520 Regia Aeronautica Entered in service with Regia Aeronautica in early 1940, shortly after 10 May 1940,and about 60 D.520s were acquired.This model of Dewoitine D520 belonged to the 370a Squadriglia 24 degree Gruppo Autonomo Caccia terrestre, based in Camaiore Metato (Lucca) in august 1943. Model, texture, vc cockpit and panel by F.Giuli. Gauges other authors
Posted Oct 23, 2017 04:37 by FRANCESCO GIULI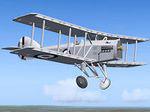 5.99Mb (552 downloads)
FS2004. Armstrong Whitworth Hanley A prototype torpedo plane using H.P. patented slots Built for A.M. Specification A.3/20 to replace the Cuckoo. It was too late. Only three flying aircraft were made. The First flight was in January 1922. v1 By Edward Cook
Posted Oct 23, 2017 03:48 by uploader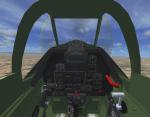 21.41Mb (1831 downloads)
FS2004-FSX-St Ed Mustang P51H version2 The ultimate version of the Mustang was the P-51H, which was the fastest Mustang variant to see service and one of the fastest (if not the fastest) piston-engined fighters to enter production during the Second World War. However, it was destined never to see any combat, having entered service too late to participate in the final action against Japan. GMAX mdl with new VC by A.F.Scrub
Posted Oct 18, 2017 03:13 by A.F.Scrub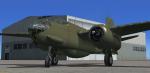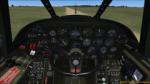 222.68Mb (1089 downloads)
Douglas A-20 Havoc Release v1.0 for FS9 Only (Will NOT work in FSX) by Milton Shupe, Tom Falley, William Ellis, Nigel Richards, Roman Stoviak, Huub Vink, SteveB. Original Pilot figures by Jan Visser and Bill Ortis. Thanks to GLH for his early research and work on the aircraft.cfg data. Thanks to Huub Vink and SteveB for allowing use of two each of their texture sets. Great stuff! Links to more of their paints included. Pkg incl 4 models with many model variants, authentic sounds by Nigel Richards, custom Flight Model, and great paints for each model. Contents: FSX aircraft: A-20C, A-20G, P-70A1, P-70A2 Effects: two The paint kits for this package are available at Sim-outhouse uploaded by Wellis. http://www.sim-outhouse.com/sohforums/local_links.php?catid=8 More Paints by Huub Vink: http://www.sim-outhouse.com/sohforums/local_links_search.php?action=show&userid=14&sort=d More Paints by Steve "Stalin" Baldwin: Thread showing SteveB's paints progress: http://www.sim-outhouse.com/sohforums/showthread.php/95258-Douglas-A20-Havoc?p=1088048&viewfull=1#post1088048 Other aircraft paints by Steve: http://www.sim-outhouse.com/sohforums/showthread.php/107002-My-Repaints Milton Shupe October 12, 2017
Posted Oct 13, 2017 19:41 by Milton Shupe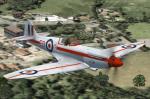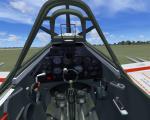 18.89Mb (1309 downloads)
Fs2004/FSX/FSX St Ed Spitfire F 21 With the Mk 21 the elliptical wing gave way to a new one with blunted tips and changes to the flaps and ailerons. The wing was made even stronger and carried four 20mm cannon. The fuselage was redesigned and the whole airframe was heavier than previous Spitfires, meaning the undercarriage had to be made more robust. The wheels were now fully covered by undercarriage doors in flight . This is the contaraprop variant from No 41 Squadron R.A.F., flown in the Blackpool races 1947. GMAX model by A.F.Scrub
Posted Sep 11, 2017 09:15 by A.F.Scrub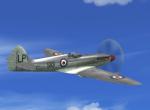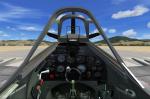 18.56Mb (1012 downloads)
Fs2004/FSX/FSX St Ed Seafire Mk 45. With the Mk 21 the elliptical wing gave way to a new one with blunted tips and changes to the flaps and ailerons. The wing was made even stronger and carried four 20mm cannon. The fuselage was redesigned and the whole airframe was heavier than previous Spitfires, meaning the undercarriage had to be made more robust. The wheels were now fully covered by undercarriage doors in flight . The Mk 45 was the naval variant with tailhook but fixed wings. This is Seafire Mk.45 LA 486, 583/LP, of No 771 NAS, 51st Miscellaneous Air Group, RNAS Lee-on-Solent, summer 1950 GMAX model by A.F.Scrub
Posted Sep 11, 2017 07:56 by A.F.Scrub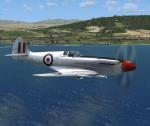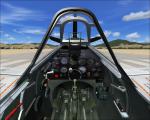 19.68Mb (1221 downloads)
FS2004/FSX/FSX SteamEd Spitfire MK 21 With the Mk 21 the elliptical wing gave way to a new one with blunted tips and changes to the flaps and ailerons. The wing was made even stronger and carried four 20mm cannon. The fuselage was redesigned and the whole airframe was heavier than previous Spitfires, meaning the undercarriage had to be made more robust. The wheels were now fully covered by undercarriage doors in flight GMAX model by A.F.Scrub
Posted Sep 2, 2017 13:05 by A.F.Scrub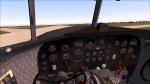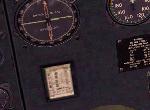 2.45Mb (557 downloads)
Two replacement textures for either the raf style panel or usa style panel for Manfred Jahn's FS2004 version c47. These will add some white speed cards to the panels.
Posted Sep 2, 2017 07:56 by Peter Mercy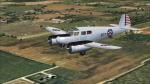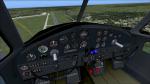 11.04Mb (1421 downloads)
FS2004 Cessna T-50 Bobcat This is a completely new panel/VC layout for Virtavia/Alphasim Cessna T-50 Bobcat package. The 2d panel has been eliminated. The VC has been extensively modified into a different layout commonly seen in some T-50's. VC bitmaps have been completely revamped/re-textured. I also created a new gauge package with gauges derived from a mixture of Milton Shupe and Alphasim gauges. Due to the extent of the work on texture and cfg files, I've included the whole aircraft. Only tested in FS004. Bob Erwin
Posted Sep 1, 2017 01:26 by Bob Erwin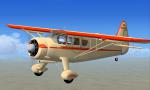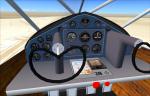 4.72Mb (1248 downloads)
The Howard DGA-15 became available in 1940. It was considered a "Luxury Liner" of the day and competed most favorably with the Beech Staggerwing and Stinson Reliant. About 40 civilian versions were produced and more were made for the Navy for an Air Ambulance role and the Air Corps for use as a utility transport. The term DGA stands for "Damn Good Airplane" and the P after the -15 designates this plane had a Pratt and Whitney engine. This is an FSX/FS2004/P3D (Vers.3) update for the DGA-15 featuring new enhanced VC and 2D panels, new smoke effect and extra camera views. All credits go to the late Paul Clawson for the original model. Panel updates and smoke by Michael Pook.
Posted Aug 20, 2017 15:21 by Michael Pook