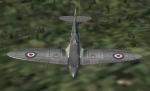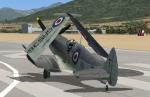 4.44Mb (3996 downloads)
FS2004/FSX Seafire Mk XV After the Mk III series the next Seafire variant to appear was the Seafire F Mk XV, which was powered by a Griffon VI (single-stage supercharger, rated at 1,850 hp (1,379 kW) at 2,000 ft (610 ft) driving a 10 ft 5 in Rotol propeller. Designed in response to Specification N.4/43 this Seafire version was a mixture of a strengthened Spitfire Mk XII airframe with folding wings.The fuel tanks, retractable tailwheel and broad-chord "pointed" rudder came from the Spitfire VIII. The first squadron to receive the Seafire Mk.XV in the Pacific was No.801 Squadron (HMS Implacable), which received the new aircraft in September 1945 in Australia. GMAX mdl by A.F.Scrub
Posted Mar 28, 2011 09:06 by A.F.Scrub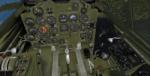 33.63Mb (3632 downloads)
FSX SP-2 Acceleration Mitsubishi J2M3 Raiden Type 21(Jack) Imperial Japanese Navy land based interceptor. This release contains two paint schemes.
Posted Mar 28, 2011 06:48 by Tim Conrad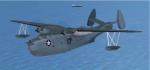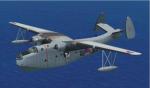 10.59Mb (3094 downloads)
This is an updated version for FS9/FSX of the Alphasim PBM-5A Mariner. I have updated the flight dynamics, added float points, added speed hold to the autopilot, added a pitch trim to the 2D and virtual cockpits, and changed the spray effect. This is the whole aircraft.
Posted Mar 25, 2011 14:26 by Bob Chicilo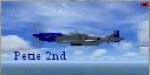 2.05Mb (536 downloads)
P-51 "Petie 2nd" Textures for the default FSX Acceleration Mustang.
Posted Mar 25, 2011 00:34 by "tcepilot"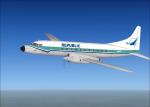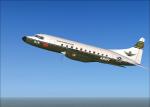 15.57Mb (2115 downloads)
FSX-SP2 compatible Convair 580. Dee Waldron's freeware 580, originally for FS2004, made suitable for FSX-SP2. Eleven repaints and two flyable "paint kit" models. No VC. Compiled by Tom Tiedman.
Posted Mar 24, 2011 09:23 by Tom Tiedman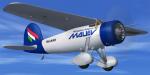 1.38Mb (495 downloads)
MALEV - fictional repainted textures for the default FS2004 Lockheed Vega - which has also been updated for FSX.
Posted Mar 24, 2011 06:12 by T.Feri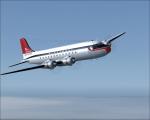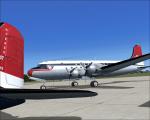 1.36Mb (541 downloads)
FSX Northwest Orient textures for the JBK DC-4-1009 V.3 by Jens Kristensen. These textures represent Northwest's final livery for the DC-4 about 1958. Textures by Gary Harper.
Posted Mar 22, 2011 21:37 by Gary Harper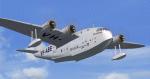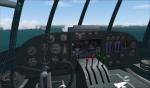 11.23Mb (6517 downloads)
FSX/P3D Short Empire flying boat ver 3.0. These famous aircraft formed the backbone of the Imperial Airways, it's sucessor BOAC. and its partners Qantas Empire Airways and TEAL from the mid 1930s and through World War Two. Three variants in six color schemes included. Version 3 model it the native FSX format, with more accurate cockpit. An FS2004 version is available separately. By Jens B. Kristensen
Posted Mar 22, 2011 03:49 by Jens B. Kristensen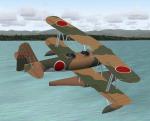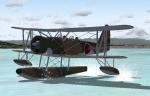 2.87Mb (1530 downloads)
FS2004/FSX Nakajima E8N1 floatplane The Nakajima was basically an updated version of the E4N2. Of similar biplane configuration, with a central float and underwing stabilising floats, it was powered by a 433kW Kotobuki 2 KAI 1 radial engine. Used successfully, during the Sino-Japanese War in roles which included artillery spotting and dive-bombing as well as reconnaissance, some were still operating from navy vessels at the beginning of the Pacific war, gaining the Allied codename 'Dave'. They were soon diverted to secondline duties such as communications, liaison and training.Gmax mdl by A.F.Scrub
Posted Mar 21, 2011 18:21 by A.F.Scrub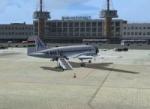 2.92Mb (321 downloads)
Ilyushin Il-14P MALÉV Hungarian Airlines - Textures only for FSX Jens B. Kristensen Ilyushin IL-14P
Posted Mar 17, 2011 15:45 by T.Feri