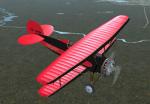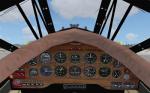 17.09Mb (4001 downloads)
This is the freeware Golden Age Simulations WACO CTO Mailwing in the livery of the 1928 WACO ATO Taperwing of the Vingate Wings of Canada, registration number CF-BPM. The package includes the original model and basic texture by Golden Age Simulations, the sound pack by Tim Dement, the corrected flight dynamics (for the ATO Taperwing, powered by the Wright J6-9 Whirlwind engine), as well as the new livery and panel staff. The Vingate Wings of Canada 1928 WACO ATO Tapering CF-BPM was manufactured in 1929 at The Advanced Aircraft Co., Troy, Ohio (serial number - CN A-65). Originaly powered by Wright J-5 engine, the plane later was upgraded to J-6 with Hamilton Standard propeller. VC panel, livery and flight dynamics by Vladimir Gonchar
Posted Oct 25, 2012 22:47 by Vladimir Gonchar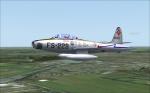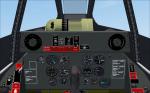 19.16Mb (2893 downloads)
Jens B. Kristensens great Republic F-84G Thunderjet, now flyable in FSX-Acceleration. All credits go to him!! Six liveries, updated panel with full working VC (all necessary gauges included), smoke and afterburner effects for fun. Enjoy!
Posted Oct 25, 2012 18:13 by erik hertzberger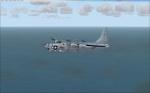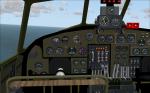 20.35Mb (3266 downloads)
Consolidated PB4Y Privateer, 2 liveries, original CFS2-model by Krzysztof Malinowski, now flyable in FSX-Acceleration. Working VC, all necessary gauges included. Enjoy!
Posted Oct 23, 2012 20:54 by erik hertzberger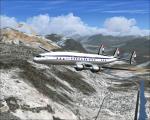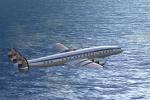 4.18Mb (604 downloads)
FSX/FS9 KLM L-1049C Textures for the L-1049G model by Manfred Jahn. KLM textures by Gary Harper.
Posted Oct 20, 2012 23:41 by Gary Harper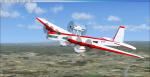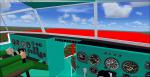 12.85Mb (1686 downloads)
I updated Dennis Simanaitis's Tupolev ANT-20 "Maksim Gorkii" by replacing the incompatible gauges in the 2d and VC panels with Vladimir Zhyhulskiy's gauges. And adding the texture thumbnail plus replacing the glass and prop textures. includes both 2d and VC panels.
Posted Oct 17, 2012 19:54 by Michael E. Roberts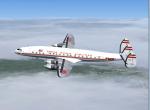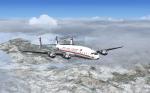 5.00Mb (986 downloads)
FSX TWA L-1049 model and textures. Model by Manfred Jahn. Trans World textures by Gary Harper.
Posted Oct 11, 2012 21:37 by Gary Harper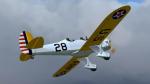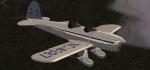 24.05Mb (2405 downloads)
1936 Ryan ST-A and PT-16 for FSX, v.1.0. Models & textures by SWingman, stock FSX gauges, effects and sounds. Includes VC. SWingman.
Posted Oct 9, 2012 06:13 by uploader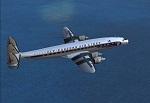 6.60Mb (596 downloads)
FSX L-1049 Model by Manfred Jahn. Eastern textures by Gary Harper. Requires the full Constellation aircraft from Manfred Jahn.
Posted Oct 8, 2012 21:51 by Gary Harper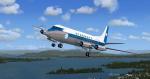 52.70Mb (3513 downloads)
FSX Vickers Viscount 700 Panel Version 6.1. This is an FS2004 project, modified for FSX with the usual portover caveats. Completely revised and updated, the package contains two instrument panels representing the earlier and Americanised layouts. The panels now feature new high resolution gauges and panel bitmaps,and additional IFR panel view, The panels and aircraft systems are fully authentic, with performance of Dart 6 510 engines replicated. This latest version is a complete aircraft package inclusive of Rick Piper's FSDS model, with new cockpit sounds, new engine sounds, revised flight dynamics and texture sets for BEA, BUA, BKS, British Midland, Cambrian, Eagle Airways, Guernsey Airlines, Intra, Starways, Capital Airlines and Trans Canada Airlines. FS2004 version is available separately. Full documentation including operating manual checklists and onboard reference material included. Model by kind courtesy of Rick Piper, textures by Rick Piper & Garry Russell, panels, gauges and sounds by Fraser McKay. (No VC)
Posted Oct 4, 2012 12:06 by mohd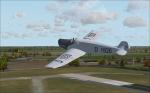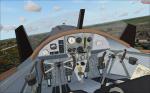 3.87Mb (1917 downloads)
Terriffic Junkers W-33B, updated for FSX-Acceleration. All credits go to Hauke Keitel and Rolf-Uwe Hochmuth! 2 Models, wheels and skis. Full working VC, all necessary gauges included. Enjoy!
Posted Oct 3, 2012 07:36 by erik hertzberger