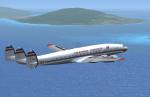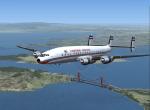 5.09Mb (686 downloads)
FSX L-1049 Model by Manfred Jahn. California Hawaiian textures by Gary Harper.
Posted Sep 14, 2012 02:58 by Manfred Jahn / Gary Harper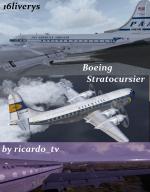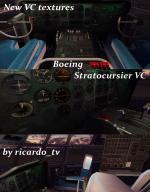 78.08Mb (10000 downloads)
The Boeing 377, also called the Stratocruiser, was a large long-range airliner built after World War II. It was developed from the C-97 Stratofreighter, a military derivative of the B-29 Superfortress used for troop transport. The Stratocruiser's first flight was on July 8, 1947. Named 'Stratocruiser' flying at FL300 with 114 passenger into 3.640nmi at M.55, only 50 were produced but this pack shows how it would be if it was 500 with 16 liverys, including new VC textures, gauges and realistic aircraft.cfg settings by ricardo_tv. Model by Greg Pepper. Painted by ricardo_tv. Liveries: Factory livery, United (by Dave McQueen); Aeroflot, Air France, American, BOAC, British Airways, Delta, Iberia, KLM, Lufthansa, Pan Am, Northwest, Scandinavian SAS and Qantas by ricardo_tv. Enjoy making long flight with the Clipper of the seven seas.
Posted Sep 9, 2012 08:52 by ricardo_tv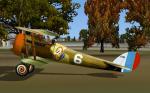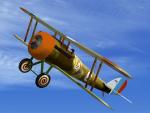 8.64Mb (3146 downloads)
FS2004/FSX Nieuport 28C.1 WW1 fighter The Nieuport 28C.1 was developed in mid-1917 in an attempt to compete with the superior performance of the Spad VII and the recently introduced Spad XIII. It was the first fighter aircraft to serve with an American fighter unit under American command and in support of U.S. troops. It was also the first type to score an aerial victory with an American unit. GMAX model by A.F.Scrub
Posted Sep 7, 2012 12:11 by A.F.Scrub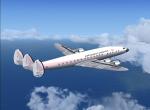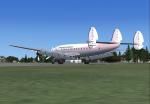 3.79Mb (418 downloads)
FSX Standard Airways textures for L-1049G Super Constellation by Manfred Jahn. Requires L1049G.zip and L1049G_U.zip for aircraft. Textures by Gary Harper.
Posted Sep 4, 2012 04:19 by Gary Harper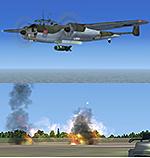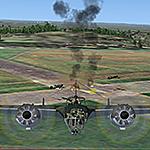 53.06Mb (3690 downloads)
Simulating the Dornier Do17 raids on "THE HARDEST DAY" 18 August 1940 (RAF Kenley) and the "BATTLE of BRITAIN DAY" 15 September 1940 (Battersea Railway Station) but using the power station yard as a target so as not to drop bombs on people or modern day infrastructure. This Do17 is an update, with permission, of the A.F.Scrub Dornier Do17Z-2 for FSX. A bomb aimers view has been added and tools provided to achieve impact accuracy on a target 64 feet wide from +12000 feet. A low level bomb sight (+100ft) is also provided. The aircraft is set up to ONLY use a bomb from the Chris Sykes Weapons Package which must be downloaded and installed to his instructions (details and link given in the manual). IT WILL NOT WORK ACCURATELY WITH ANY OTHER WEAPON. The provided flight plans contain the necessary text to activate the bomb. A manual is provided together with a short video illustrating the technique and outcomes from the training flights. It is easy to drop a bomb in FSX but quite something else to do it with such accuracy (flying skill needed on autopilot at +12000 ft and manualy flying at +100 ft). A development of my CFS1 Lancaster ideas working in FSX. A package and update by Ross McLennan.
Posted Sep 1, 2012 08:49 by Ross McLennan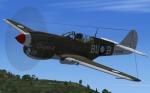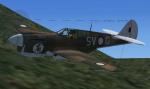 11.91Mb (2666 downloads)
FSX/FS2004 Curtiss P-40M and P-40N The Curtiss P-40 was undoubtedly one of the most controversial fighters to serve in quantity during the Second World War. The P-40M, was a P-40E with a more powerful Allison engine , lenghtened fuselage and minor other improvements . The P-40N, was the final production model. The P-40N featured a stretched rear fuselage to counter the torque of the larger,late-war Allison engine, and the rear deck of the cockpit behind the pilot was cut down at a moderate slant to improve rearward visibility. A great deal of work was also done to try and eliminate excess weight to improve the Warhawk's mediocre speed. Early N production blocks dropped a .50 in (12.7 mm) gun from each wing, bringing the total back to 4; later production blocks reintroduced it after complaints from units in the field. GMAX mdls by A.F.Scrub
Posted Aug 31, 2012 18:03 by A.F.Scrub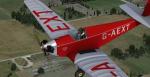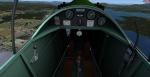 14.05Mb (1933 downloads)
Dart Kitten II for FSX Full animations, 3D gauges and Baked Textures. Dart Kitten was an ultra-light single-seat low-wing aircraft, built in 1936, with a fixed tailskid undercarriage. The four examples built were powered by a variety of engines of between 27 h.p. and 40 h.p.[1]By Craig Richardson @ www.Classicwings.net
Posted Aug 20, 2012 04:47 by uploader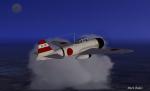 12.67Mb (4137 downloads)
This is an updated version of J R Lucariny's FS2004 A6M for FSX. The Japanese Mitsubishi A6M Zero fighter, which began production in 1940. It's excellent maneuverability and exceptional range allowed it to outperform all other fighters that it encountered in the first years of World War II But as the war drew longer the Zero lost it's advantage. Tail Code A1-101 Textures by Mark Rooks. 2d panel but no VC.
Posted Aug 18, 2012 21:34 by Mark Fireball Rooks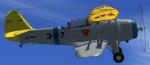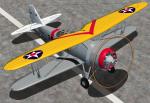 2.36Mb (1938 downloads)
The SBU-1 first entered service in 1935. It was the first scout bomber to exceed 200 mph and the first US Navy plane to use cowl flaps for better engine cooling. This is a native FSX Acceleration model. It features the usual animations plus cowl flaps. It has a specular shine and liveries for service on the US CV-2, CV-3 and CV-4 carriers. The VC is based on real photos. It has animated flight controls and back lighted gauges for night operations. By Paul Clawson
Posted Aug 9, 2012 03:40 by Paul Clawson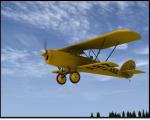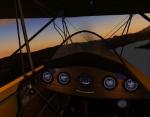 38.23Mb (3539 downloads)
Curtiss Reid Rambler MK.III Flown in the 1931 Kings Cup Air Race (Placed 13th) used as a training aircraft by the Canadian Airforce. Full animations, 3D gauges and Baked Textures. By Craig Richardson
Posted Aug 7, 2012 02:39 by df