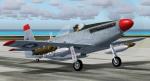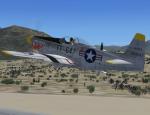 9.26Mb (4421 downloads)
FSX-FS2004 Mustang P-51H The ultimate version of the Mustang was the P-51H, which was the fastest Mustang variant to see service and one of the fastest (if not the fastest) piston-engined fighters to enter production during the Second World War. However, it was destined never to see any combat, having entered service too late to participate in the final action against Japan. GMAX mdl by A.F.Scrub
Posted Jan 1, 2012 06:59 by A.F.Scrub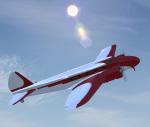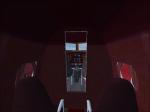 1.55Mb (672 downloads)
Beautiful custom polished chrome textures for the Boeing 247D by Jens B. Kristensen. Includes new "luxury" interior textures to match.
Posted Dec 30, 2011 19:51 by Jennifer Stephens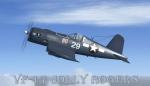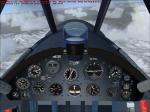 20.77Mb (4007 downloads)
This is a Repaint of Guy Hulin's Corsair Updated For Flight Simulator x .This aircraft is the Corsair flown by Ace Ira Cassius Kepford. November 1942,he was assigned to VF-17,the famous "Jolly Rogers. Alone with his aircraft bearing #29 Top Navy Corsair Ace Ira Kepford had 16 confirmed victories with the VF-17 Jolly Rogers. Ira Kepford earned two Navy Crosses, the Gold Star, the Silver Star, three Distinguished Flying Crosses, the Air Medal, Unit Commendation to VF-17, and the American Defense Service Medal. Kepford died on 1/19/1987. This Aircraft has a 2D and 3D Cockpit new Textures and FSX updates by Mark Rooks of RDG Aircraft History and pictures included in this PKG.
Posted Dec 24, 2011 19:55 by Mark Fireball Rooks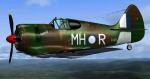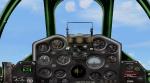 19.64Mb (2352 downloads)
FSX/FS2004 Boomerang The Boomerang was a single-seat fighter monoplane incorporating the principal features of the Wirraway, including the rectangular centre-section and tapering outer-section wings, retractable landing gear and tail unit. Designed and produced after the Japanese entered World War II as an emergency measure to strengthen the RAAF, 250 were built between 1942 and 1944 in four versions. Although not as good as the latest Japanese fighters, Boomerangs were successfully operated in New Guinea and elsewhere and also performed ground attack, target marking and reconnaissance duties. AH_CAC_Boomerang freeware upgraded to FSX/FS2004 by A.F.Scrub
Posted Dec 23, 2011 09:52 by A.F.Scrub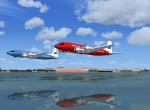 9.58Mb (185 downloads)
FS9/FSX Braniff International Airways textures for Greg Pepper/Tom Gibson DC-6. In 1965, a retired Braniff DC-6 was painted in several "Easter egg" colors for testing the airline's new livery.
Posted Dec 22, 2011 18:13 by Gary Harper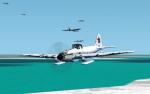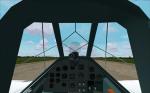 36.91Mb (2653 downloads)
Thicko's great CFS2 Ilyushin Il-2 Sturmovik with Retractable Skis, now flying in FSX with working VC (all necessary gauges included). Wheels version and pilot&gunner version also included. Enjoy your flights over a snowy landscape and remember: skis have no brakes.....
Posted Dec 21, 2011 01:34 by Erik Hertzberger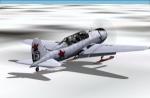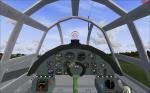 30.30Mb (1239 downloads)
Thicko's great CFS2 Sukhoi Su-2 with Retractable Skis, now flying in FSX with working VC (all necessary gauges included). Wheels version also included. Enjoy your flights over a snowy landscape and remember: skis have no brakes.....
Posted Dec 21, 2011 01:23 by Erik Hertzberger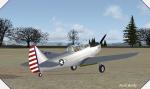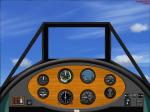 1.31Mb (1066 downloads)
This is J.E. Narcizo FS9 Fairchild PT-26 Modified For FSX. The PT-26 was the primary trainer for many WWII pilots. The silver paint scheme of the U.S. Army Training Command is the correct color for the American usage of the PT-26. The Canadian Cornells were painted yellow. Blue and yellow colors were discontinued before all but a very few PT-26s were put into service. The PT-26 used a Ranger air-cooled, in-line engine. Modifications and textures by RDG Aircraft. Aircraft has a New 2D and very basic 3D panel that uses default gauges by RDG Aircraft. Modeled as if it is a modern restored PT-26 with modern gauges and Radio and AP. Includes Pictures and History of the PT-26
Posted Dec 18, 2011 13:06 by Mark Fireball Rooks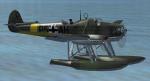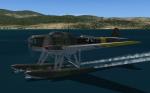 4.90Mb (1896 downloads)
FSX/FS2004 Focke-Wulf FW58-BW "Weihe" Floatplane The Focke-Wulf Fw 58 was built to fill a request of the Luftwaffe for a multi-role aircraft. Bombs could also be transported under wings or fuselage, and landing gear could be conventional, skis or floats. This is the air sea rescue float version. Gmax mdl by A.F.Scrub.
Posted Dec 17, 2011 13:37 by A.F.Scrub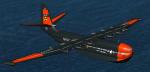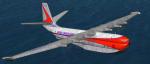 2.93Mb (995 downloads)
4 repaints for both FSX and FS9 versions of Paul Clawsons SR.45 Princess Flyingboat. What almost was. The mighty SR.45 Princess was left without customers; long range, high performance landplanes and a plethora war-time airfields leaving the big boats high and dry. Never the less, a number of serious proposals were made for the boats. The Royal Air Force was interested in the aircraft as long range freighters. Aquila offered £1 million each for the 3 aircraft in 1954, wishing to supplant some of its war weary types on its longer routes; an offer that was rejected by SARO. A serious inquiry was made by Convair and the U.S.Navy in 1958 to purchase the boats for conversion as testbeds for a Nuclear powered logistics transport proposal, utilizing a GE-P&W closed cycle nuclear T-45 turboprop system. A final proposal in 1964 was accepted from Aero Spacelines, who wished to convert the aircraft to swingnose freighters for transporting Titan and Saturn components to Cape Canaveral. 3 reapaints for a Nuclear Testbed, Aquila Airways, Aero SpaceLines, and a rework of M.Barnes' RAF C.Mk.I repaint. In DXT3 DDS and BMP format.
Posted Dec 17, 2011 01:19 by Lazarus