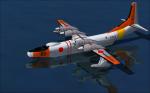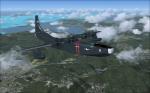 15.72Mb (4436 downloads)
14 repaints for Paul Clawsons magnificent FSX Native Convair R3Y Tradewind, 2 realworld paints, a rework of the default Indian Ocean Tradewind, Ship 3 NATC Pax river during the fleet trials, and 12 what-if's for Patrol, SAR, ELINT and logistic 'boats in a number of USN, JMSDF, and RCN schemes. This package is also formated in FSX shared texture format to reduce HD footprint. Putt-putt sweated blood on this one, and it shows. Its a simple model, but flys and looks great, and is a welcome add-on for any big boat enthusiast. Thanks Paul!
Posted Sep 23, 2011 05:30 by Retro Carrier Group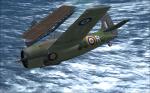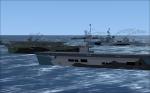 10.28Mb (1596 downloads)
The Attacker-Ruler class lend-lease escort carriers comprised the largest class of aircraft carriers operated by the Royal Navy; some 30+ ships. the Grumman Martlet/Wildcat covered itself in glory in FAA service, a history that is almost ignored in the FS universe. This is a gestalt entity project, the first historicaly accurate project undertaken by the Retro Carriers Group. The ships represented are HMS Trumpeter, HMS Searcher(SEA), HMCS Puncher, HMS Attacker, the aircraft are MartletII/WilcatV's from 1941-45, representing 802,846, 881 and 882 NAS Fleet Air Arm. Extra files needed (see below) search for 'Mark Fitch' 'Cassablanca CVE' 'Phil Crowther' and 'Escort carrier'. The escort carriers are for use with AIcarrier2 utility
Posted Sep 23, 2011 02:16 by Retro Carrier Group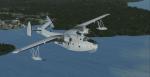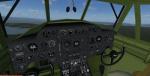 10.27Mb (4926 downloads)
This is an updated version for FSX of the Alphasim PBM-5A Mariner. I have updated the number of prop blades, and prop feather, i have also added a WEP to the engines and also fixed some other stuff that did not work properly. This is the whole aircraft.
Posted Sep 17, 2011 19:29 by Silverbookwolf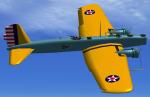 1.02Mb (2283 downloads)
The Boeing B-9 was the first all metal bomber produced for the USAAC. It could outrun the fighters of that time frame. This is a native FSX project. It has DXT5.dds textures with specular shine. The VC has animated controls and the gauges are back lighted. The livery is for it's assignment to Wright Field.
Posted Sep 17, 2011 03:19 by Paul Clawson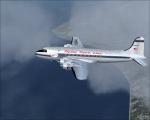 3.17Mb (495 downloads)
FS9 Flying Tiger Line textures for the JBK DC-4 V.3 by Jens Kristensen. These textures represent Flying Tiger's livery for the DC-4 about 1949. Textures by Gary Harper.
Posted Sep 11, 2011 00:22 by Gary Harper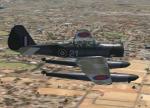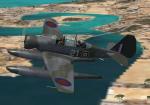 4.99Mb (1900 downloads)
FSX/FS2004 Northrop N3PB floatplane Northrop N-3PB of No. 330 (Norwegian) Squadron RAF. The Squadron was formed at Reykjavik on 25 April 1941 from Norwegian personnel, who had managed to escape from Norway and then undergone training in Canada. They initially flew with RAF Sunderland crews but in May they flew with the 24 aircraft ordered by the Norwegian government.GMAX mdl by A.F.Scrub.
Posted Sep 8, 2011 10:01 by A.F.Scrub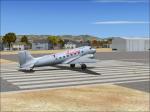 2.24Mb (714 downloads)
American Eagle textures for the default fsx Douglas DC-3
Posted Sep 4, 2011 13:33 by Zane Gray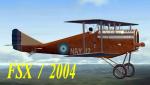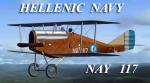 18.47Mb (2493 downloads)
FSX /2004 Ansaldo A-1 Balilla Royal Hellenic Navy Air Service package. This model is to replace my Ansaldo SVA repaint .At the moment it was the closest i could get. So for those of you who downloaded it just replaced with this one.This is the correct model. Eight of these plains where confiscated from an Italian cargo ship at 1921. They where intended for the Turkish Army. They joint The Hellenic Royal Navy Air Service Based at Tatoi Air Field until 1923.This package includes VC 2D Panel , gages and Sound.Thanks to Chris Herring of Top Flight Simulation For the model.Repaint for the Hellenic Colors by: Yiannis Katehis Tsetsas.
Posted Aug 31, 2011 00:58 by YIANNIS KATEHIS TSETSAS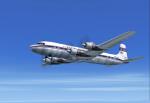 6.29Mb (359 downloads)
Aerovias Sud Americana textures for the FS2002, FS9, and FSX DC-7 aircraft by Greg Pepper and Tom Gibson (also available at Calclassic.com.) Textures by Gary Harper.
Posted Aug 29, 2011 18:10 by Gary Harper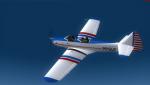 4.07Mb (437 downloads)
PP-GUF Textures for Tim Conrad's PT-19 package.
Posted Aug 28, 2011 07:41 by WODZU_EPGI