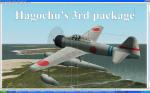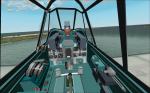 45.14Mb (3908 downloads)
3rd (& last) Package of Hagochu's great CFS2 Japanese aircraft, now FSX-flyable with working VC's. Mitsubishi A6M3-B Zeke, Mitsubishi J2M3-21 Jack, Mitsubishi Ki83 prototype, Nakajima A6M2-N Rufe and Nakajima J1N1 Irving. Necessary effects and gauges included. Enjoy!
Posted Dec 11, 2011 17:30 by Erik Hertzberger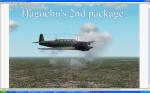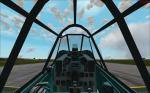 49.02Mb (3100 downloads)
Revised CFS2 Japanese fighters updated for FSX. Include - Kawanishi N1 K2, mitsubishi A6M3, Nakajima C6N1, Nakajima Ki432, Nakajima Ki84
Posted Dec 11, 2011 12:12 by Erik Hertzberger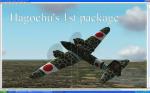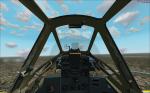 46.49Mb (4435 downloads)
1st package of Hagochu's great CFS2 Japanese aircraft now FSX-flyable with working VC's. Aichi D3A1 "Val", Aichi E13A1 "Jake", Kawasaki Ki45 "Nick", Kawasaki Ki61 "Tony" and Kawasaki Ki78 "Kensan" prototype. Necessary effects and gauges included. Enjoy!
Posted Dec 10, 2011 18:30 by Erik Hertzberger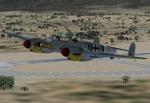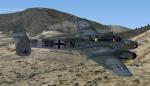 6.57Mb (5035 downloads)
FSX/FS2004 Messerschmitt Bf110 G heavy fighter After the Battle of Britain, the Bf110 lost it's status as the elite of the Luftwaffe. It did quite well in the opening stages of the Barbarossa campaign against Russia and in Greece/Yugoslavia, but even then, it was considered semi-obsolete because the Bf 210 was to replace it. Delays in the Bf 210, and unsatisfactory performance meant the Bf 110 remained the primary heavy fighter for the Luftwaffe for most of the war. Upgrade to FSX/FS2004 by A.F.Scrub
Posted Dec 9, 2011 06:03 by A.F.Scrub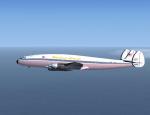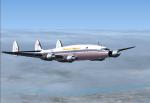 3.50Mb (599 downloads)
FSX/FS9 Standard Airways L-749A textures for the L-749A Constellation by Manfred Jahn and team. These textures depict N120A (former Eastern Constellation) about 1961. For $188.20 round trip, passengers enjoyed Standard's "Pink Cloud" services from California to Honolulu. Textures by Gary Harper
Posted Dec 7, 2011 19:13 by Gary Harper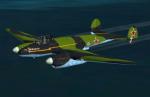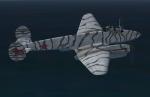 8.62Mb (2764 downloads)
FSX/FS2004 Petlyakov Pe-2 Arriving in small numbers in the ranks of the V-VS to witness the mass devastation of the summer of 1941, the Petlyakov Pe-2 was destined to become the best Soviet light bomber of World War II. The aircraft saw distinguished service in every major Soviet campaign from 1941 to 1945, including operations in Manchuria against the Japanese in September 1945. A total of 11,427 Pe-2s and Pe-3s (the fighter version) was produced. Thicko's CFS2 mdl, upgraded to FSX/FS2004 by A.F.Scrub
Posted Dec 6, 2011 13:18 by A.F.Scrub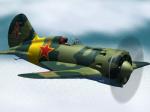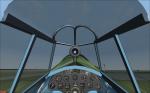 78.03Mb (5341 downloads)
Ivan Hsu's great I-16 Ishak pack. 16 Models, 27 textures, great sounds and working VC. Thanks Ivan for this great model and for your permission to publish it on Simviation. Plus extra textures from Morton, who I couldn't reach to ask permission, but who was ok to publish his Hawk III textures as long as I mention his name. So many thanks Morton, and also Lawdog for the sounds. And of course Scrubby for the teaching. All I did was making it flyable for FSX-Acceleration (phew!) and add the gun-effects. It's quite a challenge to get this little bird in the air, once it is airborne it's great fun to fly. The aircraft is flying very well in my version of FSX-Acceleration, but is not tested by me in SP1 or SP2. This file should not harm your computer, but I accept no responsability when it does, so try it at your own risk. Remarks and hints are welcome.
Posted Dec 5, 2011 11:14 by Erik Hertzberger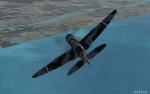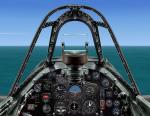 15.12Mb (6864 downloads)
This is A.F. Scrub's Supermarine MK-22 Spitfire Updated For Flight Simulator X This is a second aircraft painted in a late WWII Camouflage. The Mk 22 and 24 models were the last is a long proud series of Spitfires. The MK 22 and 24 were powered by a Rolls-Royce Griffon 61 driving a five-bladed Prop. Aircraft Pkg. includes a 2D and 3D cockpit with a WEP Boost and Effects. Painted in a Traditional Late WWII Low Visibility Camouflage Textures and Updates by Mark Rooks of RDG Aircraft. Package Includes Pictures and History of The Supermarine Spitfire.
Posted Dec 2, 2011 01:13 by Mark Fireball Rooks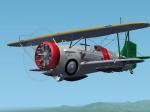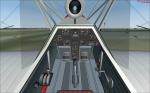 27.44Mb (3652 downloads)
Curtiss HawkIII (model BF2C-1 and models 68) for FSX-Acc/FS2004. Original & marvellous model by Ivan Hsu. 5 Liveries and 9 textures plus great sounds and working VC. Includes the fix previously uploaded.
Posted Dec 1, 2011 06:16 by Erik Hertzberger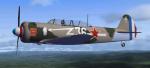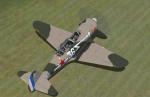 2.23Mb (666 downloads)
Repaint Yak-11 (C-11) G-IYAK in camouflage NORMANDIA NEMEN FSX and FS9 for. Private Yak-11 G-IYAK is registered in the UK Please read the README. Note: When installing the FS9 textures in the G-IYAK overwrite file "glass" set "glass" of the original texture Pavel Karasek The original model can be found at: http://www.pavelkara.wz.cz/Letadla.html G-IYAK Author: Jozef Košík
Posted Nov 30, 2011 04:27 by