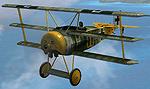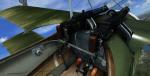 127.23Mb (9558 downloads)
FSX NeoQB Fokker Dr1. Beautiful rendition of the Fokker Dr. 1 by the neoqb development team. Includes an add-on scenery, LFTC Korney Tchukovsky Memorial AF, France
Posted May 21, 2011 12:24 by neoqb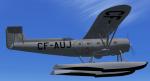 5.95Mb (1346 downloads)
The Super 71 was developed as a "Bush" transport by the Canadian arm of Fairchild Aircraft. Four were built, but only one had the "behind the wing" cockpit as modeled here. This is a native FSX Acceleration model. It has the usual animations and DXT5.dds reflective textures. The VC has working gauges, animated flight controls and backlighted gauges.
Posted May 19, 2011 23:57 by Paul Clawson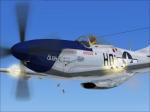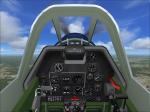 18.45Mb (11526 downloads)
AlphaSim P-51D Mustang Upgraded for FSX. I have upgraded the 2D and VC cockpits to work in FSX, added firing gun effects and 3D landing light effect. Version 1.1 includes minor updates and 5 new textures
Posted May 17, 2011 10:16 by Steve Hess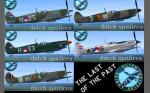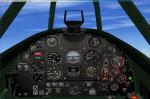 39.97Mb (4620 downloads)
5 beautiful Spitfires, with VC, flown by the Royal Netherlands Airforce. This is my first package of historical planes used by the RNA and KNIL. The W3-17(Ive made the W3-16)and the H-25 are still flying! Original superb model by Aeroplane Heaven. VC Panel modified by Danny Garnier. 2D and skins made by Arthur Vince. Flight Dynamics modified by Danny Garnier and Arthur Vince. Ive used the Seafire III as basic. Stand alone. Missing gauges now added
Posted May 15, 2011 01:28 by Arthur "Vince" Gilhuys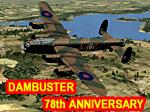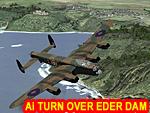 25.10Mb (7984 downloads)
Five DB Lancasters after breaching the Moehne Dam flew at tree top level to the Eder Dam in moonlight 17 May 1943. After breaching the Eder Dam the surviving crews flew back to Scampton via the Moehne dam at low level. This celebration allows you to witness the terrain over which they flew at tree top level in moonlight but without having to low fly the Lancaster. The Lancaster used is my previously uploaded FS2004 Plane-Design AJG (Dec 2009), but re tuned to fly as an Ai. Once activated AJG flys the route in both directions at the same time. The two AJG's cross over, head to head, along the way. You can simply watch and ponder the terrain they flew over OR you can load up your favourite German fighter (109, 190 or maybe a 262) and go find this intruder. Come up alongside AJG and acknowledge with a wave of the wings the skills these crews had to succeed. The package contains the Ai Lancaster and two FSX airfield updates with coded parking spots and taxiways added to allow the Ai to fly. Menden EDLA is provided in two forms - for use in the FSX default scenery and for use in the German West photo scenery. The other Airfield is Fritzlar Army. A small German fighter display is included at each airfield to remind us all that we are flying in WW2 Germany. Operating details in the readme. The concept was used to film the 4 bombers in my RAF Station History of Linton-on-Ouse video. A FSX package by Ross McLennan.
Posted May 14, 2011 04:10 by Ross McLennan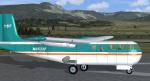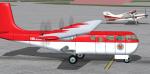 14.16Mb (1547 downloads)
FSX Monsted-Vincent MV-1 Starflight repaint textures 4-pack for the unique, very rare, and fun to fly freeware Monsted-Vincent MV-1 Starflight, available at rarewings dot com, which you must have previously installed in FSX. Easy installation. Repaints by Tom Tiedman
Posted Apr 30, 2011 19:06 by tom tiedman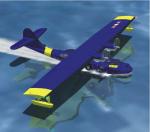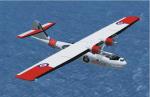 1.17Mb (2640 downloads)
This is an update for FSX of Mike Stone's Consolidated BPY5A. I only had to reposition two float points and change some gauges on the panel for my FS9 update of it to work in FSX. This update includes textures by Geoff Chambers, the Canadian textures. This is the whole aircraft. 2d panel but no virtual cockpit.
Posted Apr 29, 2011 10:35 by Bob Chicilo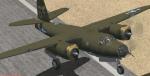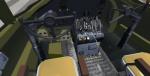 7.97Mb (8100 downloads)
Martin B-26 B-10 Marauder Medium Bomber. This aircraft was from the 12th Air Force, 319th Bomb Group (Medium), 439 Bomb Squadron based in Rufisque French West Africa, Tafaraoui, Algeria (outside of Oran), Maison Blanche, Algeria (outside of Algers), Dejedeida, Tunisia (outside of Tunis) and Decimomannu, Sardinia (outside of Cagliari) in the Mediterranean Theater of Operations. She flew over one hundred missions between June 1943 and November 1944 in North Africa, Italy and southern France. Her first crew was led by Lt. J. H. Logan but was flown by other crews. Originally created March 11, 2002, redone using FSDSv3.5.1 March 17, 2011. FSDS Model and textures created by W. E. Stephens.
Posted Apr 20, 2011 08:11 by uploader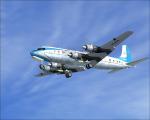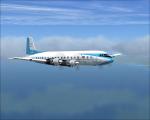 5.11Mb (576 downloads)
Namibia Commercial Airways textures for the FS2002, FS9, and FSX DC-6B aircraft by Greg Pepper and Tom Gibson available at Calclassic.com. Textures by Gary Harper.
Posted Apr 11, 2011 18:21 by Gary Harper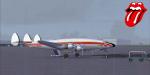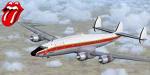 2.85Mb (763 downloads)
Texture only for the Constellation Group (Manfred Jahn) L749. Beacons repositioned and made visible (also suitable for other L749 'Jahn' Models). The Stones used this aircraft for their 1973 tour to the South Pacific. It ended up in Dublin in 1974. Today it is on display at the British Science Museum's Wroughton facility near Swindon/UK in TWA colours. Texture without rubber deicer boots on the wings, as pictured at the time.
Posted Apr 7, 2011 18:28 by Joachim Liethen