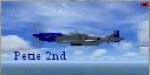 2.05Mb (546 downloads)
P-51 "Petie 2nd" Textures for the default FSX Acceleration Mustang.
Posted Mar 25, 2011 00:34 by "tcepilot"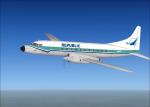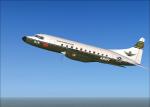 15.57Mb (2189 downloads)
FSX-SP2 compatible Convair 580. Dee Waldron's freeware 580, originally for FS2004, made suitable for FSX-SP2. Eleven repaints and two flyable "paint kit" models. No VC. Compiled by Tom Tiedman.
Posted Mar 24, 2011 09:23 by Tom Tiedman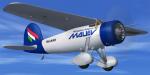 1.38Mb (506 downloads)
MALEV - fictional repainted textures for the default FS2004 Lockheed Vega - which has also been updated for FSX.
Posted Mar 24, 2011 06:12 by T.Feri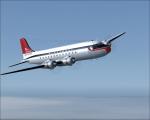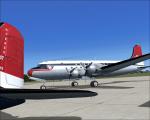 1.36Mb (566 downloads)
FSX Northwest Orient textures for the JBK DC-4-1009 V.3 by Jens Kristensen. These textures represent Northwest's final livery for the DC-4 about 1958. Textures by Gary Harper.
Posted Mar 22, 2011 21:37 by Gary Harper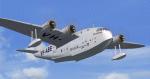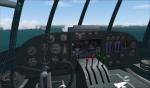 11.23Mb (6620 downloads)
FSX/P3D Short Empire flying boat ver 3.0. These famous aircraft formed the backbone of the Imperial Airways, it's sucessor BOAC. and its partners Qantas Empire Airways and TEAL from the mid 1930s and through World War Two. Three variants in six color schemes included. Version 3 model it the native FSX format, with more accurate cockpit. An FS2004 version is available separately. By Jens B. Kristensen
Posted Mar 22, 2011 03:49 by Jens B. Kristensen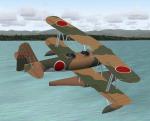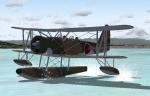 2.87Mb (1579 downloads)
FS2004/FSX Nakajima E8N1 floatplane The Nakajima was basically an updated version of the E4N2. Of similar biplane configuration, with a central float and underwing stabilising floats, it was powered by a 433kW Kotobuki 2 KAI 1 radial engine. Used successfully, during the Sino-Japanese War in roles which included artillery spotting and dive-bombing as well as reconnaissance, some were still operating from navy vessels at the beginning of the Pacific war, gaining the Allied codename 'Dave'. They were soon diverted to secondline duties such as communications, liaison and training.Gmax mdl by A.F.Scrub
Posted Mar 21, 2011 18:21 by A.F.Scrub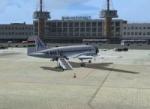 2.92Mb (351 downloads)
Ilyushin Il-14P MALÉV Hungarian Airlines - Textures only for FSX Jens B. Kristensen Ilyushin IL-14P
Posted Mar 17, 2011 15:45 by T.Feri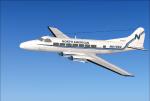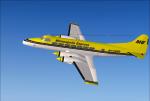 21.70Mb (1832 downloads)
FSX-SP2 compatible update of the freeware FS9 DeHavilland Heron by Dee Waldron. Includes 5 repaints and a flyable, easily paintable 'paint kit' model. Textures are 32 bit with no mips for clarity. Uses the FSX default DC-3 panel and sound (no VC), but feel free to install your own favorite 4-engine panel and any sound you please.
Posted Mar 16, 2011 21:59 by Tom Tiedman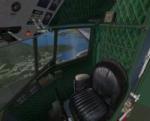 4.53Mb (2963 downloads)
Douglas C-47 Skytrain Interior Model Revised This is a revision correcting a parts overlap error in the original version. This interior model complements the C-47 Skytrain Exterior Pack, adding wing and engine views and Marvin Carter's "green" cockpit texture repaint. By Manfred Jahn and Marvin Carter. Prior installation of Manfred Jahn's Douglas C-47 Skytrain Exterior Base Pack 1.0 required.
Posted Mar 16, 2011 08:46 by uploader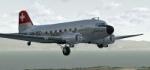 13.51Mb (1335 downloads)
FSX Douglas DC-3 / C-47 Swiss Airlines Textures This is a repaint of Manfred Jahn's Douglas C-47. Repaint only, C-47 Skytrain Exterior Base Pack 1.0 required (C47BASEPACK.ZIP), optionally also the interior model tweak C47_INTERIOR.ZIP.
Posted Mar 16, 2011 08:45 by uploader