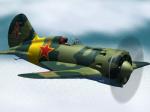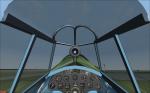 78.03Mb (5448 downloads)
Ivan Hsu's great I-16 Ishak pack. 16 Models, 27 textures, great sounds and working VC. Thanks Ivan for this great model and for your permission to publish it on Simviation. Plus extra textures from Morton, who I couldn't reach to ask permission, but who was ok to publish his Hawk III textures as long as I mention his name. So many thanks Morton, and also Lawdog for the sounds. And of course Scrubby for the teaching. All I did was making it flyable for FSX-Acceleration (phew!) and add the gun-effects. It's quite a challenge to get this little bird in the air, once it is airborne it's great fun to fly. The aircraft is flying very well in my version of FSX-Acceleration, but is not tested by me in SP1 or SP2. This file should not harm your computer, but I accept no responsability when it does, so try it at your own risk. Remarks and hints are welcome.
Posted Dec 5, 2011 11:14 by Erik Hertzberger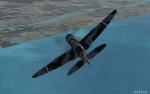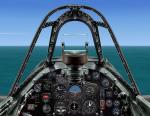 15.12Mb (6894 downloads)
This is A.F. Scrub's Supermarine MK-22 Spitfire Updated For Flight Simulator X This is a second aircraft painted in a late WWII Camouflage. The Mk 22 and 24 models were the last is a long proud series of Spitfires. The MK 22 and 24 were powered by a Rolls-Royce Griffon 61 driving a five-bladed Prop. Aircraft Pkg. includes a 2D and 3D cockpit with a WEP Boost and Effects. Painted in a Traditional Late WWII Low Visibility Camouflage Textures and Updates by Mark Rooks of RDG Aircraft. Package Includes Pictures and History of The Supermarine Spitfire.
Posted Dec 2, 2011 01:13 by Mark Fireball Rooks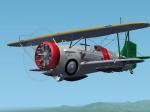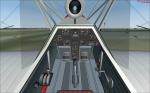 27.44Mb (3681 downloads)
Curtiss HawkIII (model BF2C-1 and models 68) for FSX-Acc/FS2004. Original & marvellous model by Ivan Hsu. 5 Liveries and 9 textures plus great sounds and working VC. Includes the fix previously uploaded.
Posted Dec 1, 2011 06:16 by Erik Hertzberger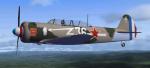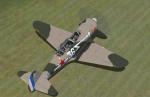 2.23Mb (690 downloads)
Repaint Yak-11 (C-11) G-IYAK in camouflage NORMANDIA NEMEN FSX and FS9 for. Private Yak-11 G-IYAK is registered in the UK Please read the README. Note: When installing the FS9 textures in the G-IYAK overwrite file "glass" set "glass" of the original texture Pavel Karasek The original model can be found at: http://www.pavelkara.wz.cz/Letadla.html G-IYAK Author: Jozef Košík
Posted Nov 30, 2011 04:27 by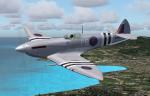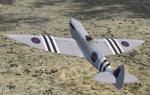 5.79Mb (2287 downloads)
FSX/FS2004 Spitfire Mk VII new model: The potential of a high altitude fighter was soon realised and so the Spitfire HF Mk VII was born. The aircraft was fitted with a pressurised cockpit, and extended wingtips and rudder to aid performance at its maximum altitude of 45,700 feet. Additional fuel tanks were fitted into the leading edge of the wings, the aircraft carrying the 'C' type wing armament of two 20mm Hispano cannon (120 rounds per gun) and four 0.303in Browning machine guns (350 rounds per gun).GMAX model by A.F.Scrub
Posted Nov 29, 2011 09:37 by A.F.Scrub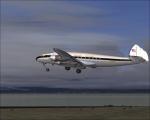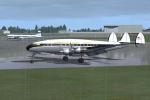 3.93Mb (438 downloads)
FSX/FS9 International Aircraft Services L-749 textures for the L-749A Constellation by Manfred Jahn and team. These textures depict N5595A (formerly Air India and Aero Mexico) about 1961. N5595A was damaged beyond repair at Oakland after a collision with a Overseas National DC-7 in June 1961. Textures by Gary Harper
Posted Nov 28, 2011 23:36 by Gary Harper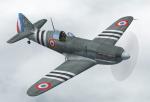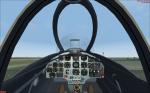 81.93Mb (3812 downloads)
FSX/FS2004 Dewoitine D-520 in 2 liveries with different (vc)-panels and 7 different textures: French, Vichy-French, German and Italian. Necessary gauges included. Original model by Jean-Marie Mermaz.
Posted Nov 26, 2011 01:57 by Erik Hertzberger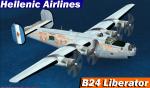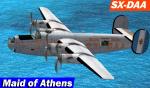 14.31Mb (6504 downloads)
FSX/FS2004 Hellenic Airlines Consolidated B-24 Liberator II. You never seen a bomber Airliner? Well think again because its a fact. This is the Hellenic Airlines only Aircraft that from 1948-1951 served as Greece First post war Airliner. The Consolidated B-24 Liberator II, SX-DAA Maid of Athens was tranformed by some Air Force Generals to an Airliner and started the first Hellenic London-Athens-Alexandria-Cairo route. Despite the inconvenient cabin (the fuel tank fit above the passengers heads) was quite popular. The Original photos of 1948 are included in the package along with a historic photo of King Paul and Queen Frederica in the first flight ceremony an actual brochure and history of the aircraft. This Airplane still exists today. It's on display at the Alaska Aviation Heritage Museum in Anchorage. Unfortunately the gunners and guns could not be removed from the model. This is a complete package of the FS2004 model by Alpha Simulations recently made freeware. It includes VC 2d panel ,sound effects and full animation It was readjusted for FSX and repainted for the Hellenic colors by Yiannis Katehis Tsetsas. The Texts can be used in both FSX and FS 2004.
Posted Nov 23, 2011 16:00 by YIANNIS KATEHIS TSETSAS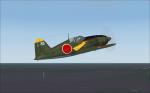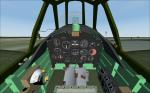 10.06Mb (1470 downloads)
Mitsubishi J2M3 Raiden with working VC. Original model by Krzysztof Malinowski. All I did was making it fly in FSX, some work on the aircraft.cfg, the airfile and adding some effects. Have fun !
Posted Nov 21, 2011 13:09 by Erik Hertzberger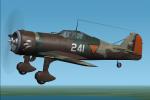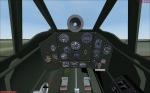 10.30Mb (1512 downloads)
Fokker D-XXI (gear, no ski) with working VC. Original model by Krzysztof Malinowski. All I did was making it fly in FSX, made the panel work (gauges are included) and add some effects. Have fun!
Posted Nov 21, 2011 10:02 by Erik Hertzberger