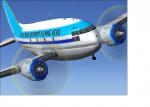 3.90Mb (645 downloads)
FSX-FS9 texture only for L. Guzman's Curtiss C-46 Commando Flying Tigers in the fictional livery of Orville Brede Southport-Fleming Aero. Blue striped with white top on a bare metal fuselage similar to a DC-3 based in 1970's at KSGS in Minnesota, where Mr. Brede operated his flight service and school. Repaint by Tom Tiedman
Posted Mar 6, 2010 06:34 by Tom Tiedman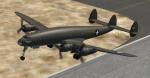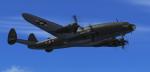 21.36Mb (1443 downloads)
FS2004/FSX XC-69 / L-049 Constellation Prototype. The XC-69 is the Constellation that started it all. Originally designated as the "Excalibur", the Constellation had a legendary beginning and star studded designers. Depicted here in three liveries, rollout day colors, flight test colors, and USAAF delivery colors. This aircraft would later be transformed into the first L-1049 and finally the first WV-2. Original Aircraft by Team 749 (Manfred Jahn, Roland Berger, Volker Boehme, Luis Pallas, Bill Tyne, and Stefan Werner), requires CalClassic / Team 749 L749 package, will work with or withou updated mdl files. Repaint by Dan McManus
Posted Feb 25, 2010 22:29 by Dan McManus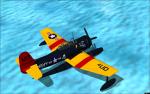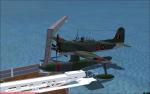 13.01Mb (2361 downloads)
This package covers a number of Seahawks in the 1944-1949 period, representing aeroplanes aboard the Battleships USS Missouri and Iowa, the Battle-Cruiser USS Guam, Cruiser USS Vicksburg, and air stations Alameda and Whidby Island. Also indulging the Authors penchant for 'Whatifs?', 2 British Pacific Fleet Aeroplanes, a Home Fleet Aeroplane, a Korean war RCN machine, and a Nuclear test support machine. For AF Scrubs SC-1 Seahawk
Posted Feb 24, 2010 02:42 by 3/7charlie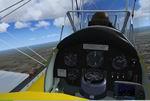 70.97Mb (20324 downloads)
FSX De Havilland DH82a Tiger Moth V1.1 Ants Airplanes presents an FSX SP2 Tiger Moth biplane for your enjoyment. This aircraft is based on a modern restored Australian built Tiger Moth and includes 8 paints. Paintkit available (read docs) Inclds Gipsy Major sounds by Don Putnam. Model, gauges etc by Anthony Lynch
Posted Feb 22, 2010 07:15 by Matt Hill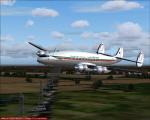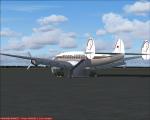 4.63Mb (636 downloads)
FSX/FS9 Royal Air Moroc textures for L-749 Constellation by Manfred Jahn. These textures depict CN-CCP about 1959.
Posted Feb 19, 2010 09:13 by Gary Harper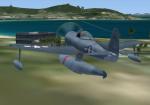 0.33Mb (1284 downloads)
FS2004/FSX Curtiss Seahawk Effects/fix These are the effects for the Curtiss Seahawk Floatplane. They can be adapted for other WW2 radial powered aircraft too. By A.F.Scrub
Posted Feb 18, 2010 12:58 by A.F.Scrub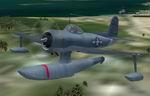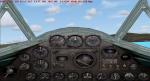 2.99Mb (2531 downloads)
FS2004/FSX Curtiss SC-1 Seahawk The Curtiss Seahawk (SC-1) was an American single-seater shipborne aircraft first flown in 1944, entering service in late 1944. It was the last plane designed to be catapulted from a battleship or heavy cruiser and was primarily used for scout duties and in some instances fire control for the large gun batteries. After WW2 it's mission was taken over by helicopters and other carrierborn aircraft. GMAX mdl by A.F.Scrub
Posted Feb 18, 2010 12:34 by A.F.Scrub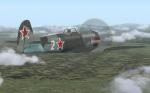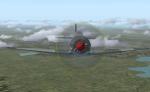 6.18Mb (5741 downloads)
FS2004/FSX Yak 3-M-82 warbird. The yak-3 and its derivates had a very long service life and many were used after the end of WW2. In an attempt to increase performance while avoiding the overheating problems of the VK-107 and VK-108 liquid cooled engine variants, the single "Yak-3M-82" was built,fitted with the Shvetsov M-82 two-row fourteen cylinder radial engine, used on the La-5 fighter, and first flown in May 1945. Performance was very good and the aircraft was extremely agile, but with jet fighters coming on line, there was no push to develop the concept further, and the project was abandoned in October 1945. The prototype reached 682 km/h (424 mph) at 6,000 m (19,685 ft) and contributed directly to the Yak-11. GMAX model by A.F.Scrub.
Posted Feb 12, 2010 10:41 by A.F.Scrub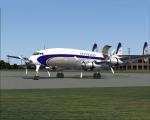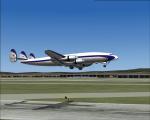 4.02Mb (2632 downloads)
FSX/FS9 Lufthansa German Airlines textures for L-1049H Constellation by Manfred Jahn. Lufthansa leased N6921C from Flying Tigers from 11/59 to 3/60 for additional air freight capacity. This aircraft was repainted in Lufthansa's original scheme for it's four month lease depicted here.
Posted Feb 11, 2010 23:36 by Gary Harper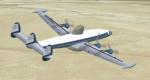 13.89Mb (1284 downloads)
FS2004/FSX Lockheed WV-2/PO2W Prototype. This is the origional L-1049 Prototype used by Lockheed as a test bed for the PO-2W / WV2. Both the initial (no tiptanks) and the later test variants, (with tip tanks) are included. Original Aircraft by Team 1049 (Manfred Jahn, Roland Berger, Volker Boehme, Luis Pallas, Bill Tyne, and Stefan Werner), requires both Team 1049 WV2-1 and WV2-2A. Repaint by Dan McManus
Posted Feb 8, 2010 22:52 by Dan McManus