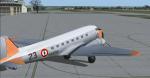 2.36Mb (965 downloads)
FSX default DC3 French Navy textures. Weather battered NB 23 of the French Navy. Former R4D of the US Navy, French number 23 has been transformed in Basler-Turbo 67(Sl-express N96BF) still flying in 1994.
Posted Dec 11, 2010 11:13 by Hebry Rastouil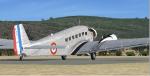 6.21Mb (955 downloads)
AAC1 Toucan. The Toucan is a post WW2 JU-52 French built) Needs the FSX JU_52 available here. Model V.2 by O.Fischer. description=After war french built JU-52 by Ateliers Aéronautique de Colombes (AAC) . Although out of date compared to the DC3, In use in French air force till 62's at least.
Posted Dec 11, 2010 08:55 by Henry Rastouil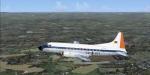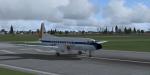 3.25Mb (407 downloads)
Built in 1959 as CV-440-0, c/n 472, CA+031 was used by the Federal German Air Force between 1959 and 1974 for staff and material transports and on Government missions within Europe. Sold to Nor-Fly, it was then used mainly for for domestic and European charter flights. Last used by Aero Cedros in Mexico for passenger transport until around 2001. The full CalClassic model will be required.
Posted Dec 10, 2010 18:30 by Joachim Liethen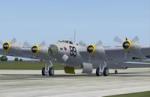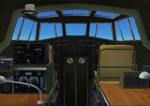 10.84Mb (11985 downloads)
FS2004/FSX Boeing XB-15 Experimental Long-Range Bomber Attempt by Boeing to develop 4-engine bomber with 5000-mile range. Begun in 1934, but first flew in 1937, almost two years after B-17. Many similar features to early B-17, but much larger with 149-foot span. Intended Allison liquid-cooled engines were unavailable, and P&W Twin Wasps were used instead, leaving XB-15 underpowered, unable to go 200 mph. FSDS3.5 model with two liveries: original metal finish, and experimental two-tone camouflage. Interior doors open with Shift-E then 2. Also can be flown in FSX. By George Diemer.
Posted Dec 8, 2010 03:27 by George Diemer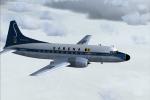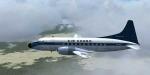 4.70Mb (1144 downloads)
Textures for Sabena (Belgium), in paint scheme of 1956-1968, and Air Congo, 1961/62. I picked OO-SCT (c/n 381) because of its interesting history. It was a frequent visitor to European airports in the 1950ies and 60ies, also used by Air Congo in 1961/62. Sold to Frontier in 1968 and converted to CV-580 version. After serving in Alaska for many years, it is still used for passenger transport with Air Chathams of New Zealand in excellent condition. Requires the Cal Classics original full model.
Posted Dec 4, 2010 13:48 by Joachim Liethen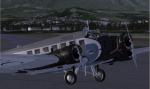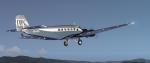 5.60Mb (1199 downloads)
JU52 IWC 2008 textures as seen at La Ferte Alais AIR show near Paris France. needs the FSX 2004 JU-52 Package. Model V.2 by O.Fischer.
Posted Dec 2, 2010 11:11 by Henry Rastouil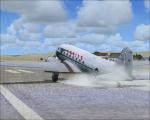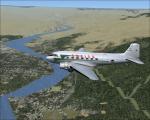 2.79Mb (484 downloads)
Empire Airlines textures for the FSX default DC-3 aircraft by Microsoft/Aces and modified James Eden and Jon Murchison. These textures require AWESUM4SUM.zip modification to the default FSX DC-3 Textures by Gary Harper.
Posted Dec 1, 2010 16:24 by Gary Harper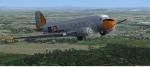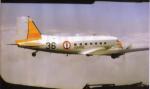 0.44Mb (600 downloads)
FSX stock DC3 textures only update. French navy used the DC3 / C47 as a navigator school platform till 1980's. Leading edges ice breakers added and tail painting fixed.
Posted Nov 29, 2010 13:07 by Henry Rastouil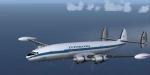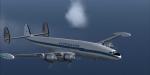 5.60Mb (1432 downloads)
Textures for the Constellation Group L1049G model (Manfred Jahn). L-1049G 'D-ALIN' of Lufthansa, delivered in 1955. This plane was the Lufthansa Flagship for some years, being used on some Government missions, including the first visit of a German Head of Government after the war to Moscow in 1955. After its 'retirement', it was used for apprentice training in Hamburg. Today it is preserved in a museum at Hermeskeil, Germany.
Posted Nov 25, 2010 23:24 by Joachim Liethen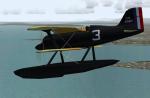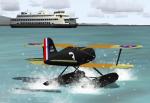 7.72Mb (1820 downloads)
FS2004/FSX Curtiss R3C biplane racer Curtiss-built biplanes that equipped fighter units of the Air corps and Navy during the 1920's and 30's were inspired by the air racing during the early 1930's. In 1925 the U.S. Army and Navy ordered from the Curtiss Aeroplane and Motor Company aircraft of basically the same design but with individual variations. The R3C variants ran away with first place in both trophy races in that same year. One of them also established a straightaway speed record for seaplanes of 245.7 mph. Source included. GMAX mdl by A.F.Scrub
Posted Nov 25, 2010 14:31 by A.F.Scrub