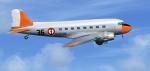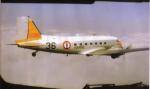 0.43Mb (668 downloads)
French Navy textures only for the FSX default DC3.
Posted Nov 24, 2010 05:42 by Henry Rastouil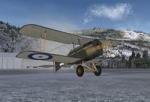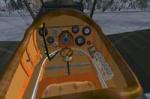 29.91Mb (5499 downloads)
Royal Aircraft Factory S.E.5 Package for FSX. The Royal Aircraft Factory's S.E.5.a went tooth and nail with the Sopwith Camel for the accolade of being the finest British fighting aeroplane of World War I. Designed by a team which included the legendary H. P. Folland, the first prototype was unveiled in December, 1916. The craft utilised a 150-HP Hispano-Suiza engine with a large, automotive-style radiator and truncated exhaust manifolds. The S.E.5.a was widely regarded as a tough opponent by the enemy and as a good friend in the air by its pilots. It was robust, fast, and very easy to fly. The aircraft remains extremely popular among early aviation history buffs and WWI aficionados, and replicas abound, in both full- and smaller-scale versions. Excellent reproductions of the plane can be seen in the films "The Aviator" and "Flyboys", but the best place to see the S.E.5.a in action is in the restored version of Howard Hughes' "Hell's Angels". Ex payware from Alphasim
Posted Nov 22, 2010 05:09 by Soaring Falcon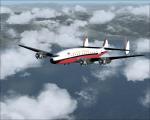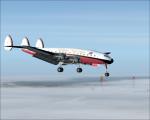 4.56Mb (532 downloads)
FSX/FS9 Paradise Airlines textures for FSDZign L-049 Constellation. These textures depict N9414H (former TWA aircraft) about 1961. Textures only. Requires base file.
Posted Nov 19, 2010 22:42 by Gary Harper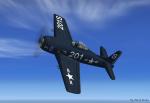 7.88Mb (3050 downloads)
This is Alpha Bleu Ciel's Grumman F-8 Bearcat updated For Flight Simulator X . This Bearcat is Painted as N7825C originally wore U.S.Navy BuNo 122674. Its Grumman construction number is D.1227. It was built in 1948. E. Weiner of Los Angeles registered it under its current tail number in 1958. It was bought by Leo Demeers of Aurora, Oregon in 1963. Richard Tobey of Newport Beach, California in acquired it in 1966 and then sold it to Paul Finefrock of Hobart, Oklahoma in 1969. Gary Levitz picked it up later that year. It has belonged to the Confederate Air Force since 1972. It underwent a major rebuild from 1989 to 1991. It made its first flight after the rebuild on December 17, 1991 Textures and Updates by Mark Rooks of RDG Aircraft. Has VC but some systems may see transparent internal textures. Package Includes Pictures and History of actual aircraft..
Posted Nov 19, 2010 22:04 by Mark Rooks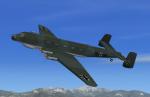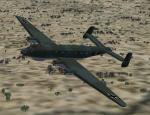 4.30Mb (4439 downloads)
FS2004/FSX Junkers Ju290 The Ju 290 replaced the Fw 200 as long-range reconnaissance aircraft in the autumn of 1943, the crews were given a far more capable aircraft than the old Focke-Wulf Fw 200 Condor. But only 65 Ju 290s were built, and the total number of aircraft available was never higher than about 20. CFS2 mdl from W.Dickens adapted to FS2004/FSX with new panel and simple VC, textures and airfile by A.F.Scrub
Posted Nov 18, 2010 05:02 by A.F.Scrub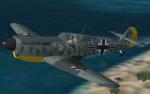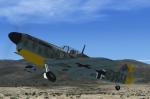 6.08Mb (1989 downloads)
FS2004-FSX Hispano HA-1112-M1L Buchon The history of the Spanish built Me-109s and the Hispano Aviacion HA-112-MIL "Buchon", began in 1936 when the aircraft came into use in the Spanish Civil War. In 1953 there appeared a RR Merlin engined variant. This version, designated HA-1109-M1L, was named Buchon. The HA1112-M1L saw most of its "combat" in the 1970 film, The Battle of Britain that recreated the fierce air battles of 30 years before. After the filming, many Buchon were restored by warbird enthousiast and repainted in the markings of WW2 BF109s. By A.F.Scrub
Posted Nov 10, 2010 04:23 by A.F.Scrub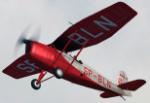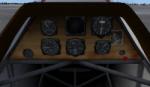 27.59Mb (2720 downloads)
Polish aerobatics plane designed in 1933 and put into the production in 1937. Contains native FSX model, specular and bump map, simple paintkit and 3D gauges. English manual included. Blue skies! Lukasz Kubacki
Posted Nov 8, 2010 17:46 by Lukasz Kubacki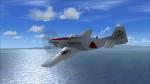 2.43Mb (478 downloads)
FSX P-51 Mustang Sky Viking Textures only for the default Acceleration P-51 racer. .cfg file included.
Posted Nov 3, 2010 02:20 by Brian M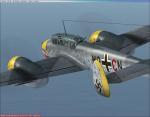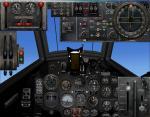 8.43Mb (9145 downloads)
Me Bf-110E updated for FSX - Original mode by GroundDesignCrew. The changes now in 2010 are only: Glass textures & Gauges in 2d panel and VC., updated for use in FSX; changes in aircraft.cfg (flaps).
Posted Nov 2, 2010 08:28 by Enrique Medal.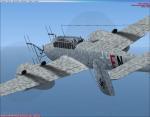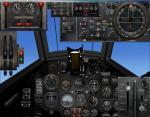 10.03Mb (4251 downloads)
Me Bf-110G4 Package updated for FSX. Model by -GroundDesignCrew . The changes now in 2010 are only: Glass textures & Gauges in 2d panel and VC., updated for use in FSX; Changes in aircraft.cfg (flaps).
Posted Nov 2, 2010 08:28 by Enrique Medal