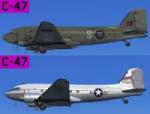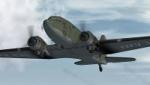 28.62Mb (9406 downloads)
Douglas C-47 Skytrain Exterior Base Pack 1.0 Two original C-47 Skytrain exterior models using the flight dynamics and VC of the default FSX DC-3. By Manfred Jahn.
Posted Mar 11, 2011 06:01 by Manfred Jahn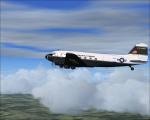 5.31Mb (640 downloads)
FSX Army Missle Command textures for Douglas C-47 by Manfred Jahn and team. These textures depict 43-8950 about 1963. Requires C47BASEPACK.ZIP for aircraft.
Posted Mar 11, 2011 04:57 by Gary Harper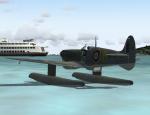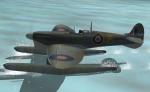 4.26Mb (1619 downloads)
FS2004/FSX Supermarine Spitfire Floatplane. The floatplane fighter version of Supermarine Spitfire was initiated during 1942, based on a Mk VB airframe using floats designed by Supermarine (as Supermarine Type 355). Converted by Folland Aircraft, with a four-bladed propeller and Merlin 45 engine, tropical filter and extra ventral fin. First flown October 12, 1942. Two further Mk VB conversions by Folland were made during 1943. All three went to Egypt in late-1943 and were flown from Great Bitter Lake, but not used operationaly. Gmax by A.F.Scrub
Posted Mar 9, 2011 10:15 by A.F.Scrub

8.04Mb (2707 downloads)
The Martin MB-2 was the first All American Bomber design produced in quantity. It first flew in 1920. This is the plane Gen. Billy Mitchell used to prove an airplane could sink a battleship. It saw service until it was replaced by the Keystone Bombers in the late 20's. This is a native FSX Acceleration project. It has the usual animations and DXT5.dds textures. The VC is based on a real photo and has animated flight controls. The gauges are default except for some original 3D switches. There is no 2D panel. The livery is for the 96th Bomber Squadron based at Langley field. By Paul Clawson
Posted Mar 2, 2011 16:42 by Paul Clawson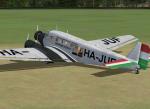 6.44Mb (906 downloads)
Junkers Ju-52/3m MALERT HA-JUF "Endresz Gyorgy" textures only for FSX Junkers-52/3M Package
Posted Mar 1, 2011 07:39 by T.Feri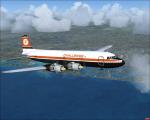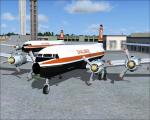 4.56Mb (399 downloads)
Challenge Air Transport textures for the FS2002, FS9, and FSX DC-6A aircraft by Greg Pepper and Tom Gibson available at Calclassic.com. Textures by Gary Harper.
Posted Feb 27, 2011 22:33 by Gary Harper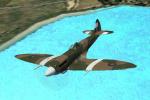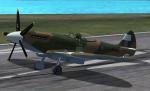 14.23Mb (3668 downloads)
FS2004/FSX Spitfire Mk XVIII Externally the Mk XVIII was very similar to late production Mk XIVs. It had the bubble canopy and cut back fuselage. This aircraft did not see W.W.II service but was used in the Anti-terrorist war activities in Malaya during the 1950's. The aircraft's role was mostly support missions for ground troops where they conducted operation Firedog missions to raid terrorist camps. GMAX mdl by A.F.Scrub
Posted Feb 26, 2011 13:03 by A.F.Scrub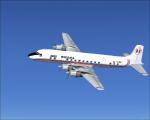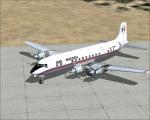 4.88Mb (339 downloads)
Aero Venezuela textures for the FS2002, FS9, and FSX DC-6 aircraft by Greg Pepper and Tom Gibson available at Calclassic.com. Textures by Gary Harper.
Posted Feb 19, 2011 09:54 by Gary Harper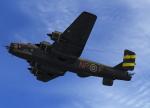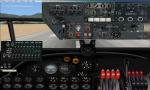 5.90Mb (5100 downloads)
FSX Halifax WW2 bomber "Friday the 13th was a Halifax III of 158 Squadron, Lisset, Yorkshire, No. 4 Group. It completed 128 operational sorties - more than any other of the 6176 Halifaxes built. After the war, Friday the 13th was put on public display on Oxford Street, London. Original mdl by Alphasim. Upgraded to FSX with new panel,gauges,airfile by A.F.Scrub
Posted Feb 15, 2011 09:50 by A.F.Scrub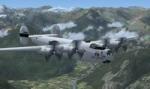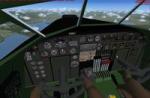 10.81Mb (10742 downloads)
B-24 Liberator adapted for FSX. This is an old Alphasim model from the time of FS2002/FS2004. B24J and B24D included. It has a 2d panel and a simple VC but at least we now have a freeware B24 that can be used in FSX! Panel edited with FSX gauges. The Consolidated B-24 Liberator was an American heavy bomber, designed by Consolidated Aircraft Company of San Diego, California. It still holds the distinction as the most-produced American military aircraft. The B-24 was used by several Allied air forces and navies, and by every branch of the American armed forces during the war, attaining a distinguished war record with its operations in the Western European, Pacific, Mediterranean, and China-Burma-India Theaters. Update by Danny Garnier
Posted Feb 14, 2011 09:54 by GARNIER D