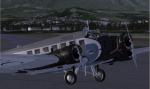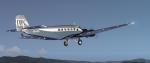 5.60Mb (1236 downloads)
JU52 IWC 2008 textures as seen at La Ferte Alais AIR show near Paris France. needs the FSX 2004 JU-52 Package. Model V.2 by O.Fischer.
Posted Dec 2, 2010 11:11 by Henry Rastouil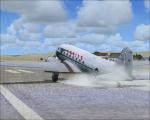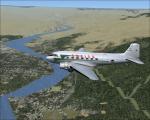 2.79Mb (493 downloads)
Empire Airlines textures for the FSX default DC-3 aircraft by Microsoft/Aces and modified James Eden and Jon Murchison. These textures require AWESUM4SUM.zip modification to the default FSX DC-3 Textures by Gary Harper.
Posted Dec 1, 2010 16:24 by Gary Harper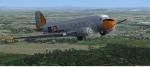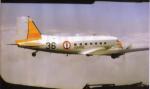 0.44Mb (610 downloads)
FSX stock DC3 textures only update. French navy used the DC3 / C47 as a navigator school platform till 1980's. Leading edges ice breakers added and tail painting fixed.
Posted Nov 29, 2010 13:07 by Henry Rastouil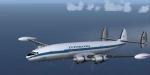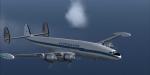 5.60Mb (1454 downloads)
Textures for the Constellation Group L1049G model (Manfred Jahn). L-1049G 'D-ALIN' of Lufthansa, delivered in 1955. This plane was the Lufthansa Flagship for some years, being used on some Government missions, including the first visit of a German Head of Government after the war to Moscow in 1955. After its 'retirement', it was used for apprentice training in Hamburg. Today it is preserved in a museum at Hermeskeil, Germany.
Posted Nov 25, 2010 23:24 by Joachim Liethen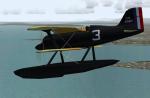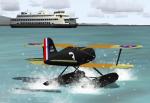 7.72Mb (1847 downloads)
FS2004/FSX Curtiss R3C biplane racer Curtiss-built biplanes that equipped fighter units of the Air corps and Navy during the 1920's and 30's were inspired by the air racing during the early 1930's. In 1925 the U.S. Army and Navy ordered from the Curtiss Aeroplane and Motor Company aircraft of basically the same design but with individual variations. The R3C variants ran away with first place in both trophy races in that same year. One of them also established a straightaway speed record for seaplanes of 245.7 mph. Source included. GMAX mdl by A.F.Scrub
Posted Nov 25, 2010 14:31 by A.F.Scrub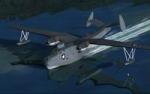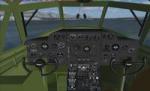 23.94Mb (7340 downloads)
Martin PBM-5A and 3D Mariner Package. Works in both FS2004 and FSX. The Martin Model 162 Mariner was a larger, more capable flying boat than the far more popular consolidated PBY Catalina. The first PBM-1 flew in 1939, and underwent many design changes -- including the adoption of a dihedral in the tail design -- to overcome flight performance and stability issues. PBM-3s were delivered from 1942-44 in a variety of configurations, including anti-submarine, transport, and patrol versions. The final variant, the PBM-5, used the 2,100 HP Pratt & Whitney R-2800 engine, and was given amphibious capabilities. In all, 1,366 of all types were built, with production ceasing in 1949. The last PBM was retired in 1956, but the type continued in Coast Guard duty and with other nations for many years afterward. FSX thumbs added and panel tweaked by Soaring Falcon. Ex Payware from Alphasim.
Posted Nov 24, 2010 09:09 by Soaring Falcon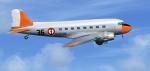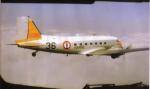 0.43Mb (681 downloads)
French Navy textures only for the FSX default DC3.
Posted Nov 24, 2010 05:42 by Henry Rastouil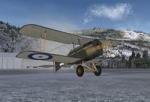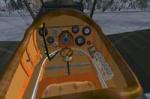 29.91Mb (5621 downloads)
Royal Aircraft Factory S.E.5 Package for FSX. The Royal Aircraft Factory's S.E.5.a went tooth and nail with the Sopwith Camel for the accolade of being the finest British fighting aeroplane of World War I. Designed by a team which included the legendary H. P. Folland, the first prototype was unveiled in December, 1916. The craft utilised a 150-HP Hispano-Suiza engine with a large, automotive-style radiator and truncated exhaust manifolds. The S.E.5.a was widely regarded as a tough opponent by the enemy and as a good friend in the air by its pilots. It was robust, fast, and very easy to fly. The aircraft remains extremely popular among early aviation history buffs and WWI aficionados, and replicas abound, in both full- and smaller-scale versions. Excellent reproductions of the plane can be seen in the films "The Aviator" and "Flyboys", but the best place to see the S.E.5.a in action is in the restored version of Howard Hughes' "Hell's Angels". Ex payware from Alphasim
Posted Nov 22, 2010 05:09 by Soaring Falcon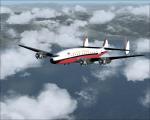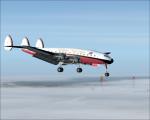 4.56Mb (539 downloads)
FSX/FS9 Paradise Airlines textures for FSDZign L-049 Constellation. These textures depict N9414H (former TWA aircraft) about 1961. Textures only. Requires base file.
Posted Nov 19, 2010 22:42 by Gary Harper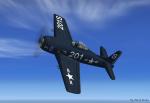 7.88Mb (3082 downloads)
This is Alpha Bleu Ciel's Grumman F-8 Bearcat updated For Flight Simulator X . This Bearcat is Painted as N7825C originally wore U.S.Navy BuNo 122674. Its Grumman construction number is D.1227. It was built in 1948. E. Weiner of Los Angeles registered it under its current tail number in 1958. It was bought by Leo Demeers of Aurora, Oregon in 1963. Richard Tobey of Newport Beach, California in acquired it in 1966 and then sold it to Paul Finefrock of Hobart, Oklahoma in 1969. Gary Levitz picked it up later that year. It has belonged to the Confederate Air Force since 1972. It underwent a major rebuild from 1989 to 1991. It made its first flight after the rebuild on December 17, 1991 Textures and Updates by Mark Rooks of RDG Aircraft. Has VC but some systems may see transparent internal textures. Package Includes Pictures and History of actual aircraft..
Posted Nov 19, 2010 22:04 by Mark Rooks