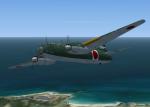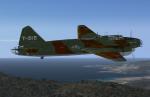 4.82Mb (3054 downloads)
FS2004/FSX Mitsubishi G4M1 "Betty" bomber Codenamed 'Betty' by the Allies, the Mitsubishi G4M long-range medium bomber remained in service with the Japanese navy from the first to the last day of the war. It was a surprisingly agile aircraft with a long range. Used to deliver a varied payload, ranging from single torpedo to multiple bombs. It's missions were many and varied. In truth it was often sent where 4 engined bombers should have flown. Three versions are included. Original mdl by Stuart Green. Upgraded to FS2004/FSX by A.F.Scrub.
Posted Jan 29, 2011 13:21 by A.F.Scrub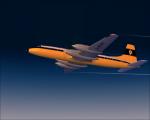 3.96Mb (358 downloads)
FSX Monarch Textures for the Bristol Britannia by Jens Kristensen. Requires Britanniax.zip for aircraft. Textures by Gary Harper.
Posted Jan 19, 2011 18:24 by Gary Harper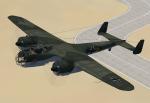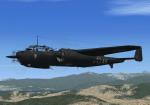 10.17Mb (4790 downloads)
FS2004/FSX Dornier 17 Z-10 nightfighter and Z-2 medium bomber The Dornier Do 17, sometimes referred to as the Fliegender Bleistift (German: "flying pencil"), was a World War II German light bomber produced by Claudius Dornier's company, Dornier Flugzeugwerke. It was designed as a Schnellbomber ("fast bomber"), a light bomber which, in theory, would be so fast that it could outrun defending fighter aircraft.The last few production Do-17z were made as Night Fighters and equiped with Telefunken radar. You get both types. Original mdl by Thicko, upgraded to FS2004/FSX by A.F.Scrub.
Posted Jan 16, 2011 12:14 by A.F.Scrub
3.87Mb (235 downloads)
FSX Donaldson Textures for the Bristol Britannia by Jens Kristensen. Requires Britanniax.zip for aircraft. Textures by Gary Harper.
Posted Jan 14, 2011 16:50 by Gary Harper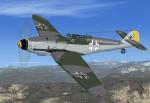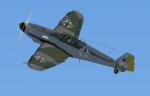 10.02Mb (6347 downloads)
FS9/FSX Me 109H. The Messerschmitt Bf 109H was designed as a high altitude interceptor. It was cancelled due to the success of the superlative Fw190D/Ta152 series. The first prototype (Bf 109 V.54) flew on 5 November 1943. Initial tests were satisfactory. A second prototype, the Bf 109 V.55, was destroyed in an air raid on 25 February 1944. Further tests on the V.54 produced less impressive results, but work continued on the project. A small number of the pre-production H-0 and H-1s were produced, and were tested by a reconnaissance unit based at Guyancourt, near Paris, but performance was not satisfactory. Original mdl by David Hanvey and Paul Barry. Modified version with gun/sound effects, instruments and new airfile for FS9/FSX by A.F. Scrub.
Posted Jan 13, 2011 13:57 by A.F.Scrub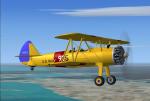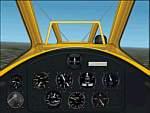 16.93Mb (11850 downloads)
This is David Eckert's Boeing Stearman. Updated for FSX . The Boeing Stearman is a biplane that was used as a military training aircraft. A total of 9,783 were built in the United States during the 1930s and 1940s. Stearman Aircraft became a subsidiary of Boeing in 1934. The Stearmman served as a primary trainer for the USAAF, as a basic trainer for the United States Navy as the NS & N2S. This aircraft is dressed in United States NAVY Colors. Textures and FSX updates By Mark Rooks of RDG Aircraft.. This Aircraft Package includes a 2D & VC, panel Aircraft Package include Pictures and History of this beautiful Aircraft .
Posted Jan 12, 2011 23:19 by Mark Fireball Rooks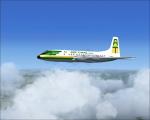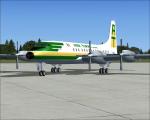 1.73Mb (402 downloads)
FSX Aer Turas Textures for the Bristol Britannia by Jens Kristensen. Requires Britanniax.zip for aircraft. Textures by Gary Harper.
Posted Jan 6, 2011 11:01 by Gary Harper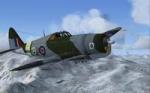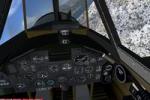 19.41Mb (11477 downloads)
P-47D Thunderbolt. Republic Aviation's P-47 Thunderbolt, also known as the "Jug", was the largest, heaviest, and most expensive fighter aircraft in history to be powered by a single reciprocating engine Ex FS2004 payware from Alphasim modified for FSX. Uses VC with FSX compatible gauges. Other mods to make it work OK in FSX. 4 USN liveries included. Model by Alphasim. Modified by Danny Garnier.
Posted Jan 5, 2011 08:36 by GARNIER D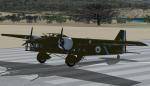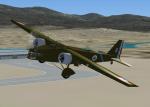 4.51Mb (1880 downloads)
FS2004/FSX Bloch 200 French bomber The Bloch MB.200 was a French bomber aircraft built by Societé des Avions Marcel Bloch, designed in response to a 1932 requirement for a new day/night bomber. The MB.200 entered production in 1933, and equipped 12 French squadrons by the end of 1935. Production in France totalled over 200 aircraft. The MB.200 was still used but obsolete at the beginning of WW2. GMAX mdl by A.F Scrub
Posted Jan 2, 2011 11:06 by A.F.Scrub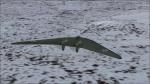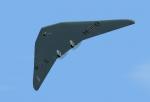 4.41Mb (2326 downloads)
This early 'flying wing' was converted from its two-seated predecessor, the H-Vb, into a single-seated aircraft. It was driven by two pusher propellers, each powered by a Hirth-HM60R aircooled engine of 80 hp. The aircraft could reach a max. speed of 260 km/hr. The original paintings were in standard Luftwaffe camouflage, assigned to the code PE + HO. The H-Vc made its first flight on May 26, 1942. It was extensively tested at the military airfield in Goettingen as a experimental platform to study the aerodynamics of flying wings until it crashed in 1943.
Posted Jan 1, 2011 18:00 by Andreas Becker