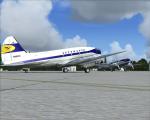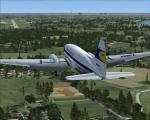 3.62Mb (866 downloads)
FSX/FS9 Lufthansa German Airlines textures for C-46 aircraft by Libardo Guzman, Greg Pepper, and Tom Gibson. Textures by Gary Harper. Several C-46s were leased by Lufthansa in the 1960s for cargo services within Germany and to London. These aircraft carry the American Flag on the tail as they were leased from an American company. These textures depict a Lufthansa C-46 about 1965.
Posted Jun 16, 2010 19:15 by Gary Harper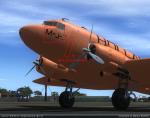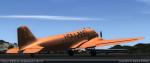 1.81Mb (1409 downloads)
Textures only for the default DC-3 in the colours of the PH-ALR, operated by KLM (Aviodrome). By Marius Krämer.
Posted Jun 16, 2010 14:47 by Marius Krämer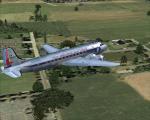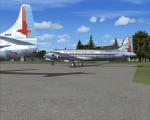 3.49Mb (1041 downloads)
FSX/FS9 Eastern Airlines textures for JBK DC-4 V2. Requires DC4_V21.zip by Jens Kristensen. Textures by Gary Harper. These textures depict an Eastern DC-4 about 1954.
Posted Jun 11, 2010 00:01 by Gary Harper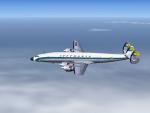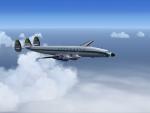 6.76Mb (1351 downloads)
L1649A Lufthansa 'Super Star' D-ALAN in delivery paint scheme of 1957. Textures only. It was the Lufthansa Flagship for a while and once did a trip around the world on a government mission. 'D-ALAN' is now preserved in the 'Fame of Flight Museum' at Polk City, FL, USA as one out of four surviving 'Starliners'.
Posted Jun 10, 2010 02:27 by Joachim Liethen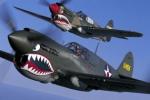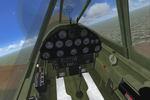 114.00Mb (35542 downloads)
Freeware release of the Iris Simulations P-40 Warhawk Package adapted to work in FSX. All credit goes to Iris Simulations for this aircraft file! And a big thanks to them!!Please note that this product is freeware and no longer supported by IRIS Flight Simulation Software. Furthermore this aircraft is no longer indicative of the quality of our commercial products.
Posted Jun 6, 2010 05:10 by PSA460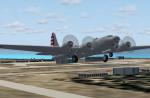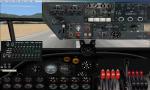 7.42Mb (7009 downloads)
FS2004/FSX Douglas XB-19 The Douglas XB-19, carrying Army serial number 38-471, was the largest airplane in the world when it first flew in 1941. This is Paul Clawson's FSXonly mdl remade in GMAX for FS2004/FSX. Upgraded with new panel, virtual cockpit, crew, moving gunners, guns, entrance and opening bomb doors etc... by A.F.Scrub
Posted Jun 3, 2010 13:34 by A.F.Scrub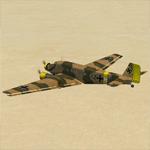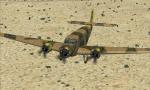 6.49Mb (4050 downloads)
Textures only for the Junkers Ju-53/3M wonderful add on to FSX for great aircraft of all times. Junkers played significant role in the battle fields of north africa during WWII. the add on was created by O.Fischer and updated for FSX by O.Fischer and updated for FSX by Nor-Cal Prop Club many thanks for the awesome add on, and hope you everybody enjoy it.
Posted Jun 1, 2010 10:49 by Hanaw Hax

4.22Mb (4536 downloads)
The Commodore first flew in 1930 and several were procured by Pan American Airways for use on the U.S. East coast to the Caribbean runs. This is a native FSX Acceleration project. It has the usual animations, .dds textures, and a muted specular shine. The VC is based on a very early PBY Catalina and has working gauges and animated flight controls. There is no 2D panel. By Paul Clawson
Posted May 30, 2010 16:19 by Paul Clawson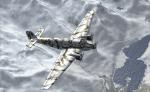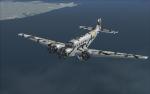 6.38Mb (3749 downloads)
Winter Camo repaint for the Luftwaffe FSX Junkers Ju-52/3M the outstanding freeware by O.Fischer and updated for FSX by Nor-Cal Prop Club . The model is so awesome and in commercial quality with high amount of attention paid in it's details. This is a repaint for the winter camo used by the German Luftwaffe during WWII.
Posted May 29, 2010 22:39 by Hanaw Hax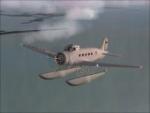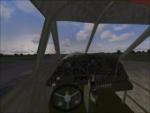 21.81Mb (2007 downloads)
FSX 1934 General Aviation Ga-43 or Ga-43j by Rarewings.com: Designed with FSDS3.5.1 and FSDSTweak . It has full working virtual cockpit with back-lite gauges. Limited 2-D panel, custom sounds. The plane has reflective glass and metal textures. This package comes with a Paint kit for re-paints. The General Aviation GA-43 was an airliner produced in small numbers in the United States in the mid 1930s, also known as the Pilgrim 150, Fairchild 150, and Clark GA-43. The prototype was developed and built by Fairchild's American Pilgrim division, but the program was taken over by General Aviation when the firm purchased American Pilgrim shortly before it had flown. Flight Dynamics by Airwrench and Brian Horsey.
Posted May 29, 2010 07:31 by Patrick Dyer