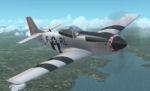 2.09Mb (884 downloads)
This is a repaint of the real world Ain't Misbehavin' P51 using the default Acceleration P51 Racer.
Posted Oct 9, 2010 06:52 by L. T. 'patchz' Davis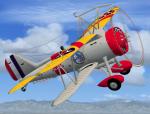 0.23Mb (479 downloads)
This file includes textures for the F9C Sparrowhawks assigned to the ZRS-5 USS Macon airship. A new Aircraft .cfg file is included. This is a repaint only, you need 1f9c2.zip for the rest of the project.
Posted Oct 6, 2010 15:47 by Paul Clawson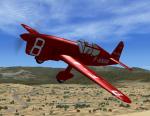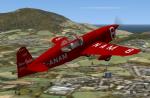 3.00Mb (1925 downloads)
FS2004/FSX Caudron C684 vintage sport racing aircraft The Caudron 684 was a 1936 two-seater sport plane, constructed of wood and covered with coated fabric. Only one was built. It contibuted directly to the later C690 trainers and the light fighter series C714, CR760 and CR770.Gmax model by A.F.Scrub
Posted Oct 6, 2010 09:15 by A.F.Scrub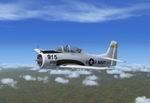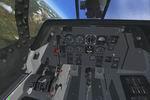 21.47Mb (4718 downloads)
T-28 Trojan US Navy Package. This is Tim Conrad's FS9 T-28 Trojan Modified For FSX. The T-28 was the primary trainer for many Air Force and Navy pilots. This model is painted in United States Navy colors. The T-28 was powered by an 800 hp. Wright R-1300 with a 2 blade constant speed propeller. Modifications and textures by Mark Rooks of RDG Aircraft. Aircraft has a 2D and 3D panel. Includes Pictures and History of the T-28 Trojan
Posted Oct 4, 2010 12:44 by Mark Rooks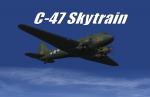 0.71Mb (1626 downloads)
This livery represents a C-47 Skytrain from the WW2 era. Textures for the default DC-3.
Posted Oct 3, 2010 12:52 by Todd Schlappi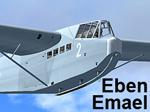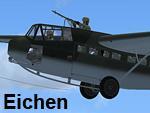 25.24Mb (3860 downloads)
Originally created by Manuele Villa for FS2004 (No VC). Textures for all five gliders in the original package (types A, B & C) updated for FSX in the dds format by Henry Rastouil (2) and Ross McLennan (3). This German assault glider, developed by Deutsche Forschungsanstalt fur Segelflug (DFS)/ German Research Institute for Sailplane Flight, was used for the first time during the operation against the Belgian Fort Eben-Emael near Maastricht (May 10, 1940). They were also used during the Krete invasion (Maleme, 1941), in the Western Desert and on the Russian Front for transport purposes. Were used to deliver Otto Skorzeny's commandos against the Gran Sasso mountain-top hotel to rescue the imprisoned Mussolini (Sept 12, 1943). The Royal Italian Air Force (Regia Aeronautica) received almost 20 DFS 230's, but they were used only for training. UPDATED FSX PACKAGE (September 2010): Also includes a JU52 Military Version from the JU52 Factory (Managing Director: Pierino Primavesi) as the AI tow aircraft updated for FSX. Flights to replicate the attack on FORT EBEN-EMAEL. In support a brief history of Fort Eben-Emael and Grand Sasso (Operation Oak) attacks. Support is given by Ross McLennan only. File name: DFS230_FSXU.zip
Posted Sep 28, 2010 08:55 by Ross McLennan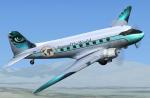 0.80Mb (654 downloads)
DC3 Around The World Textures. Fictional textures for the default Douglas DC-3
Posted Sep 24, 2010 09:06 by Hani Michal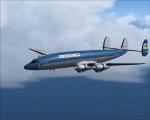 4.44Mb (469 downloads)
Repaint for the Constellation Group (Manfred Jahn) L1049H, textures only CF-NAM was purchased from Nordair for use on the Biafran Airlift alongside many other propliners for the last big-style propliner operation in history.It still exists on the island of Sao Tome, together with its sistership CF-NAL. They mainly flew night missions from there to the jungle strip at Uli/Biafra. Canairelief aircraft were operated for "Joint Church Aid" (JCA), called "Jesus Christ Airlines" by the pilots, being under anti-aircraft fire and bomb raids during the missions. The repaint features a cargo net, as used at the time.
Posted Sep 23, 2010 09:41 by Joachim Liethen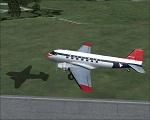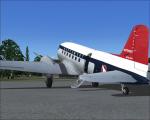 2.34Mb (1015 downloads)
Northwest Orient Airlines textures for the FSX default DC-3 aircraft by Microsoft/Aces and modified James Eden and Jon Murchison. These textures require AWESUM4SUM.zip modification to the default FSX DC-3 Textures by Gary Harper.
Posted Sep 8, 2010 18:03 by Gary Harper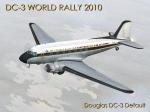 0.47Mb (1095 downloads)
This is a repaint of the default FSX DC-3 in a specially commissioned livery for the 2010 DC-3 World Rally, organised by the team at DC-3 Airways VA. Visit www.dc3airways.com for information about this exciting event commencing on October 2, 2010. Thereafter, you can keep this lovely lady as a souvenir of how well you flew! This livery is also available for FS2004 as wr10_fs9.zip and for the MAAM-SIM FS2004/FS2002 Passenger DC-3 as wr10_maam.zip. By Mark Beaumont, VP Fleet, DC-3 Airways.
Posted Sep 4, 2010 09:29 by Mark Beaumont