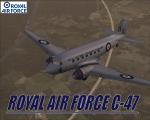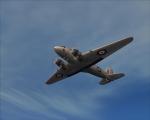 2.17Mb (1267 downloads)
This is a fictional livery for the default DC-3 in Royal Air Force Transport livery. DC-3_RAF
Posted Jan 11, 2010 22:52 by Todd Schlappi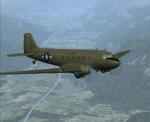 1.96Mb (4302 downloads)
Textures only for the default DC3. This livery of the DC-3 or C-47 in olive drab is how many of the Goony birds looked during WW2.
Posted Jan 11, 2010 18:15 by Todd Schlappi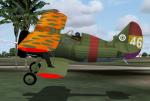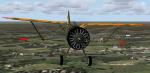 3.99Mb (2595 downloads)
FS2004/FSX Polikarpov I-15 Warbird The Polikarpov I-15 was a highly manoeuvrable fighter. It had a small lower wing and large upper gull wing curved down at the roots to meet the fuselage. It gained a world altitude record before serving in very large numbers (about 550) in Spain, where it was dubbed Chato (flat-nosed). It even served against the Finns and Luftwaffe, but by 1937 it was being replaced by the I-15bis with a continuous upper wing carried on struts. This is a Polikarpov I-15, Nr46, leader aircraft of Group 26, piloted by Ivan Eriomenko commander of 1ª Squadron between May and October of 1937. GMAX mdl by A.F.Scrub
Posted Jan 7, 2010 11:43 by A.F.Scrub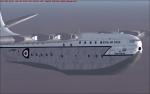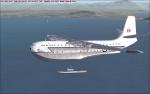 1.10Mb (3256 downloads)
A 'what if?' repaint for Paul Clawsons Saro 45 Princess, taken on charge by the Royal Air Force to support operations in the Pacific and the Med. textures for FSX and FS9 versions in .dds and bitmap.
Posted Jan 3, 2010 14:39 by Mike Barnes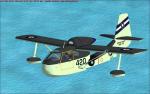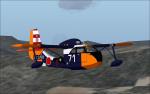 6.58Mb (1720 downloads)
9 'what if?' military repaints for the nice little PAD Republic Seabee. Large numbers of Seabee's were ordered for service in 1944-45, then cancelled after VJ day. In the real world, A few Seabees were used by the Israel Defence Force. These what if's show how Military 'Bees might have looked in U.S.Navy, Royal Navy, Royal Air Force, and Japan Maritime defence Force markings, 1946-1960, as Republic UOR's (Utility Observation Republic) for FSX or FS2004 PAD Seabee.
Posted Dec 29, 2009 00:03 by Mike Barnes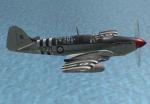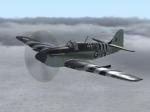 13.05Mb (4500 downloads)
FS2004/FSX Firefly FR.Mk5 warbird The Fireflies FR Mk5 variants were flown with or without the radar pods. You get nr 204 during its operational life and later as flown by the Royal Navy Historic flight without the wingpods and FR.Mk5 WB828 271'K' flown by the RAN, 817 Sqn, HMAS Sidney. All updated models are usable with the Firefly_AS mk5_6 versions repaints, and the antenna bitmap has been fixed. Repaints by Morton. GMAX models by A.F.Scrub
Posted Dec 28, 2009 18:29 by A.F.Scrub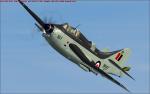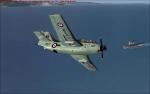 3.88Mb (1325 downloads)
A 'what if?' re-paint for Rob Richardsons new FSX Fariey Gannet 'kerosene converter' (it converts kerosene to noise!) Absolutley excellent, great VC (for the NAV, too!) lots of features, double Mamba sound, and free, too. Model is avalable at Classic British Files .com http://www.classicbritishfiles.com/index.php?option=com_cont .. The Gannet was evaluated by the RCN in the mid '50's as an Avenger replacement in the ASW search and strike role, but the Tracker was selected as Fairey would not license production in Canada. We can, however, visualize an alternate history through the magic of FlightSim. An RCN Gannet in VS-880 markings, HMCS Bonaventure, 1958.
Posted Dec 28, 2009 13:39 by 3/7charlie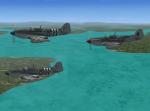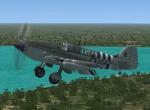 14.80Mb (2787 downloads)
FS2004/FSX Firefly AS Mk5 and AS Mk6 The Fireflies AS Mk5 and AS Mk6 variants were adapted as anti-submarine aircraft. Rockets, bombs and depht charges could be carried. Sometimes the wing guns were removed. You get both models and three textures; Canadian, Australian and British. Textures by Morton. Canopy and navigator canopy open separately, models cleaned up. GMAX mdls by A.F.Scrub
Posted Dec 26, 2009 12:27 by A.F.Scrub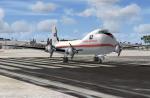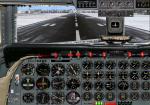 40.19Mb (6985 downloads)
I updated Jon Walton's Avation Traders ATL-98 Carvair (super-modified Douglas C-54/DC-4). There are five textures All have thumbnails): 2 British Air Ferries, 2 British United, and Channel Air Bridge. (NO-VC), but I used Cal-Classic's DC-6B 2D panel.
Posted Dec 20, 2009 03:26 by Michael Roberts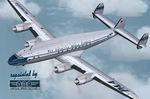 5.02Mb (3481 downloads)
FS2004/FSX Textures only Pan American Lockheed L-749 NC86520, c/n 2503, leased to Pan American World Airways on June 6, 1947 and named "Clipper America". Inaugurated Pan American L-749 services in 1947. Returned to Lockheed in 1947 and delivered to Guest Aerovias SA Mexico on January 6, 1948 with registration XA-GOQ. In November 1948 returned to Lockheed and reregistered NC86520. On January 15, 1949 sold to Air France and registered F-BAZR. In October 1960 withdrawn from use and stored at Paris-Orly (France). Bought by CGTM (Compagnie Générale des Turbo-Machines) for use as flying engine test bed from April 1963 to February 1966 registered F-ZVMV. From February 1966 to December 1974 operated by CEV (Centre d'Essais en Vol). On July 16, 1975 donated to the French Musee de L'Air. Preserved at Paris-Le Bourget (France). Engine test bed equipment removed May/June 2002, still in storage in Air France colors. Textures only. The FS2004/FSX Lockheed L-749 Constellation Base Kit (lockheed749.zip) must be installed. Original by Manfred Jahn & Co (Team 749). Repainted by Hans Hermann, Virtual Birds Factory
Posted Dec 18, 2009 07:19 by Uploader