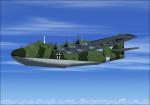 3.48Mb (2669 downloads)
I updated Kazunori Ito's Blohm & Voss BV-222 Viking by adding fsx compatible guages and texture thumbnails. (NO VC)
Posted Mar 28, 2010 00:20 by Michael E. Roberts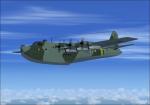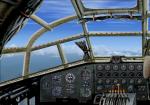 9.40Mb (3251 downloads)
I updated Richard Alexander van Hien's Blohm & Voss BV-238 with new guages and panel from Kazunori Ito's BV-222. I also added texture thumbnail. (NO VC)
Posted Mar 28, 2010 00:15 by Michael E. Roberts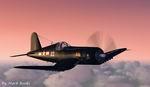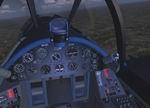 14.52Mb (6460 downloads)
This is a Repaint of Guy Hulin's Beautiful F-4 Corsair Updated For Flight Simulator x .This Aircraft is a VF-17 Squadron or better known as the Jolly Rogers. This Corsair was flown by Ens. Gutherie United States Navy. The Aircraft is Entitled "First Mate" Textures and FSX updates by Mark Rooks of RDG Aircraft
Posted Mar 27, 2010 08:30 by admin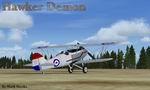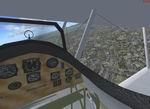 6.84Mb (2779 downloads)
This is Chris Herring's Hawker Demon For Flight Simulator X. The Hawker Demon was Built as a two-seat fighter version of the Hawker Hart bomber, the Demon first flew in February 1933. The Demon was to be the first two-seat fighter operated by the Royal Air Force after World War I, and was the last two-seat biplane fighter to be manufactured in significant numbers. Powered by a Rolls Royce Kestrel V12 engine, the aircraft was faster than many of the single-seat aircraft at the time, but was soon outclassed by the new generation of monoplane fighters entering service in the mid to late 1930s.. Has 2d panel and basic VC. Textures and Updates by Mark Rooks of RDG Aircraft.
Posted Mar 26, 2010 05:45 by admin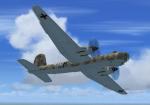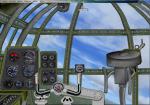 13.63Mb (4714 downloads)
I updated Kazunori Ito's HE-177 Greif. Replacing guages, sounds, and adding thumbnails so it will work in FSX SP2/Acc. pack. 2d panel, No VC.
Posted Mar 23, 2010 21:19 by Michael E. Roberts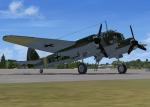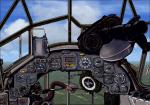 16.31Mb (7688 downloads)
I updated Kazunori Ito's FS2002/2004 JU-88 A4 package. Replacing guages and sounds and adding thumbnails so it will work in FSX SP2/acc. pack. No VC.
Posted Mar 23, 2010 21:14 by Michael E. Roberts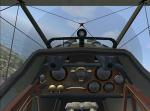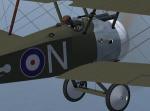 16.98Mb (8448 downloads)
FSX-A Sopwith Camel Upgrade Made with Abacus Flight Sim Design Studio July 17, 2010 This is a redone model of David Eckert's FS2004 Sopwith Camel for FSX Acceleration. It is a native FSX-A model and will only work in FSX-A. It will not work in earlier versions of MS Flight Sim. Model includes virtual cockpit, rotary type engine, smoking engine and 4 texture choices. Original model by David Eckert, update to native FSX-A by W. E. Stephens using FSDS 3.5, FDE by Jerry Beckwith. Additional textures by John Terrell and W. E. Stephens. Panel, gauges and sound by Microsoft.
Posted Mar 21, 2010 06:32 by archive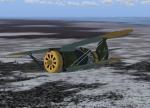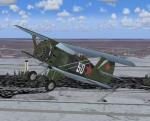 5.36Mb (2615 downloads)
FS2004/FSX Polikarpov I-153V2 Warbird bipe The ultimate development of the Polikarpov fighter biplane was the powerful I-153 Chaika, with retractable landing gear, either wheels or skis folding to the rear. Coming on line in 1938 some thousands served in the Far East, Finland and on the Eastern Front. The I-153 was an anachronism, entering service at the time when the biplane had long since been eclipsed by the monoplane fighter. This is an updated model of the I-153 with more realistic cowling and working frontplate inlets. Finish, Russian and Spanish textures by Morton. GMAX model by A.F.Scrub.
Posted Mar 20, 2010 07:43 by A.F.Scrub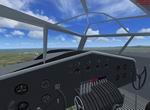 9.18Mb (4189 downloads)
FSX Douglas XB-19 The Douglas XB-19 with a wingspan of 212 feet was the largest airplane ever built before the B-36. This is a native FSX Acceleration project. It features reflective .dds textures, reflective glass, and the normal animations plus cowl flaps. The VC has animated flight controls and working gauges. The gauges at the flight engineer console also work. A camera definition has been added to the extensive flight deck. There is no 2D panel. By Paul Clawson
Posted Mar 10, 2010 18:02 by Paul Clawson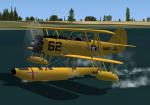 1.91Mb (3114 downloads)
FS2004/FSX Naval Aircraft Factory N3N floatplane trainer Following successful tests this neat little biplane trainer was built in both landplane and seaplane versions. The N3N was used extensively in U.S. Navy primary flying training schools throughout WWII, with the majority becoming surplus immediately when the war ended. The last N3N seaplanes, where retired in 1961. They were the final biplanes to be used in U.S. military service.Textures by Mick Morrissey, GMAX mdl by A.F.Scrub.
Posted Mar 8, 2010 14:26 by A.F.Scrub