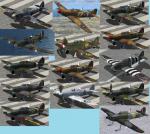 66.80Mb (1786 downloads)
The different Hurricanes contained in this offering is possible the best freeware ones that are avaiable to the 'simming-community'. It was however not avaiable in an all-inclusive package as many downloads from other sites was required if one would want to compile a noteworthy package. This is exactly what I went and did, and more: 1. The aircraft.cfg file was tweaked. 2. Some textures were improved/corrected. 3. Two brand new Night Fighter textures were added that was created by me. 4. The previously textureless issues that showed up on these models due to the incorrect mapping or lack of textures for the cannon-armed Hurricanes was also fixed, now all of these are case-specific to each of the related Hurricanes as these are now colour-coded for the respective aircraft concerned.
Posted Mar 26, 2018 02:47 by Andre Ludick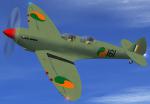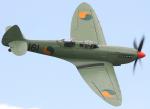 3.20Mb (420 downloads)
This is an extra, cleaned-up version texture set for an existing package available from this site. Requires 'Spit_9T.zip' of Mr. AF. Scrubb to work.
Posted Mar 26, 2018 01:54 by Andre Ludick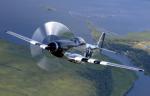 8.15Mb (436 downloads)
This is an improved, much crisper texture set for an existing ALPHA package, it now sports ALPHA-channelled textures. I did everything that I possibly could to make this offering as representative as possible a specimen of the real one. The only area that I wish I could have made to look better is the spinning prop effect, but due to limitations within simulation what is contained in this offering is the best I can do. Requires 'ALPHA_P-51DupX.zip' available from Simviation to work.
Posted Mar 26, 2018 00:56 by Andre Ludick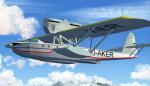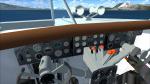 32.83Mb (1340 downloads)
The Dornier Do J Wal ("whale") was a twin-engine German flying boat of the 1920s designed by Dornier Flugzeugwerke In the military version (Militärwal in German), a crew of two to four rode in an open cockpit near the nose of the hull. Several countries, notably Italy, Norway, Portugal, Uruguay and Germany, employed the Wal for military tasks. The civil version had a cabin in the nose, offering space for up to 12 passengers, while the open cockpit was moved further aft. Main users of this version were Germany, Italy, Brazil and Colombia. The Norwegian polar explorer Roald Amundsen used two Dornier seaplanes in his unsuccessful attempt to reach the North Pole in 1925. His two aircraft, N-24 and N-25, landed at 87° 44' north. It was the northernmost latitude reached by any aircraft up to that time. This is an FSX update for the FS2002 model of the Wal, posted by the "Freeware Project Dornier Whale" in 2003. It features three closed cabin models and one open cabin model in four different liveries. The focus of this update lies on completely reworked VCs and new 2D panels, giving the cockpits a much more realistic appearence. Included are three different panels (two for the closed cabin model and one for the open cabin) with now all German authentic gauges of the 1920s. Thanks to Michael Garbers, Wolfram Beckert, Uwe Hochmuth and Markus Senkbeil for the original models, reworked VCs and new 2D panels by Michael Pook.
Posted Mar 22, 2018 08:29 by Michael Pook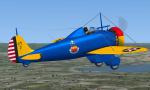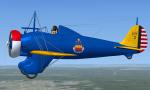 2.00Mb (530 downloads)
Textures only for A.F. Scrub's FSX/P3D native Boeing_Peashooter. Aircraft not included; requires the fsx_peashooter_updated.zip file. This is painted as a P-26A of 20th Pursuit Group from Barksdale Field, Louisiana in 1934. Repainted by R.E. Wyman.
Posted Mar 16, 2018 15:45 by R.E. Wyman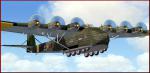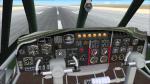 17.04Mb (2224 downloads)
The Messerschmitt Me-323 Gigant ("Giant") was a German military transport aircraft of World War II. It was a powered variant of the Me 321 military glider and was the largest land-based transport aircraft of its time. A total of 213 are recorded as having been made, a few being converted from the non-powered glider Me 321. This an FSX/ P3D (V.3) update particularly for those who like this awesome "Giant of the Air", now equipped with both a much more realistic VC and 2D panel. Also, I've given it a more realistic paint job to make it look more like the real thing. Realistic exhaust smoke for all six engines added as well as vc light and extra camera views and animations added (opening cargo doors and truck being unloaded). Original model by Kazunori Ito, extra camera views and truck animation by Erwin Welker and new repaint, VC and 2D panel as well as smoke and VC light configuration by Michael Pook. FSX/P3D (V.3 but not v4).
Posted Mar 14, 2018 01:54 by Michael Pook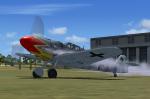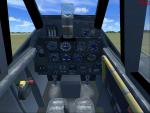 8.99Mb (2005 downloads)
FSX/P3D Messerschmitt Bf109G-6 The Bf 109 G "Gustav" series-frame was the most mass-produced variant of the 109, powered by the Daimler-Benz DB 605A. In February 1943, the G-6 was introduced with the 13 mm (.51 in) MG 131s, replacing the smaller 7.92 mm (.312 in) MG 17. Externally this resulted in two sizeable Beule blisters over the gun breeches, reducing speed by 9 km/h (6 mph). Over 12,000 examples were built well into 1944 . With the 'Gustav', the Bf 109 design had reached its peak. FSX/P3D native GMAX mdl by A.F.Scrub.
Posted Mar 12, 2018 06:06 by A.F.Scrub
0.00Mb (508 downloads)
I inadvertantly omitted to rename an internal engine shutdown sound in the sound config file to my Centaurus Soundset. This is a replacement sound config which fixes the error. Simply cut and paste the included config file to your Centaurus 'Sound Folder' and click 'yes' when asked 'do you want to replace it. Many apologies for the slip. Elmo
Posted Mar 5, 2018 20:03 by Chris Bartlett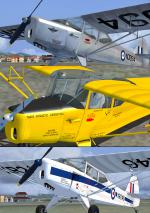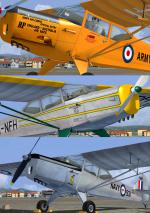 110.10Mb (1548 downloads)
FSX/P3D Auster Project part two collection upgrade multi photoreal textures. This is the Auster J1 Military Version AOP(Aerial Observation Post). All new exterior details and the following seven photoreal liveries. Hellenic RHAF, Australian Navy, British Army Air Corps, RAF Trans Antarctic Expedition, RAF AOP XR246, Canadian RCAF and my version of Philips co.owned PH-NFH. Main textures are in 4096 px for higher res. Many camera views, animated pilot, superb animated Vc. You will need to download the FSX native model by DG Designs from the external link bellow for this one. By Hellenic Aircraft/Yiannis Katehis Tsetsas 2018. Should also work in P3Dv4. File size:(110) MB
Posted Mar 2, 2018 13:54 by Yiannis Katehis Tsetsas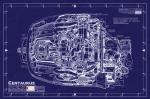 30.19Mb (838 downloads)
The Centaurus was the final development of the Bristol Engine Company's series of sleeve valve radial aircraft engines, an 18-cylinder, two-row design that eventually delivered over 3,000 hp. First run: July 1938 Number built: c.2,500 Manufacturer: Bristol Aeroplane Company Major applications: Hawker Tempest; Bristol Brabazon; Hawker Sea Fury Sleeve valve engines were developed to get over all of the problems that were encountered on poppet valve engines! Typical examples of reliability: Civil Centaurus max TBO (Time Between Overhaul) was 3000 hrs and Civil Merlin max TBO 1000 hrs. Setting up the valve timing was intensive work though. The Tempest Trials = Test with LA602 reavealed that the aircraft suffered from engine vibrations. These were solved by mounting the engine on six shock absorbing rubber-packed mountings. These mounts prevented the installation of the Centaurus XII engine (which was originally intended to power production Tempest IIs) and the Centaurus V was chosen as the production power plant. New sounset from Elmo 2018. Hope you enjoy it. (SEE FIX ABOVE)
Posted Mar 2, 2018 11:46 by Chris Bartlett