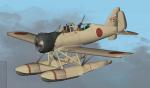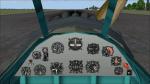 25.18Mb (1094 downloads)
Yokosuka E14Y1 "Glen" floatplane, another nice CFS2 model now flyable in FSX. Rudimentary VC with working gauges (included), 8 liveries and a possibility to catapult the plane from every place you like. All credits go to Baldy for his nice model, UncleTGT for his great textures, Doug Dawson/Rob Barendregt for their magnificent gauges and Erwin Welker for his gun&bomb-effects. Enjoy!
Posted Dec 2, 2015 06:51 by erik hertzberger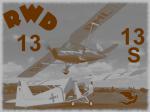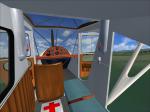 219.00Mb (1041 downloads)
FSX native models. The RWD-13 was a Polish three-seater sports and touring strutted high-wing monoplane of a mixed construction, designed by Stanislaw Rogalski and Jerzy Drzewiecki of the RWD team in 1934. The RWD-13S was air ambulance variant with a starboard hatch for stretchers in the fuselage,modified rear doors and removed one seat. Plane has wings folded rearwards equipped with automatic slats, 6 textures sets, fully animated VC , modifiable accessories,PDF instruction (in aircraft folder) and custom external control panel. Paint Kit available in another link. The add-on is compatible with FSX Acc and P3D v2 (should be ok in later versions). By Rob Kowalski from FlyFreeStudio.
Posted Nov 27, 2015 09:13 by Rob Kowalski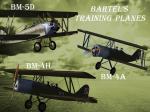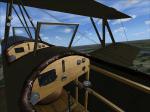 61.69Mb (1241 downloads)
Package contains 3 FSX native aircraft. The Bartel BM-4a, BM-4h and BM-5d trainer was a Polish biplane aircraft, the first plane of Polish design put into production. Used from 1929 to 1939 by the Polish Air Force,manufactured in the Wielkopolska Aircraft Factory WWS "Samolot" in Poznan. All Bartel training aircrafts had very good handling, high stability and the total spin resistance, provide high security in primary training. Aircraft constructed from wood, canvas and aluminum characterized by interchangeability of the upper and lower wings and the standardization of parts and materials. The airplane reproduced on the basis of drawings and photos. As far as the documentation allowed equipment of the cockpits is fully reconstructed. The add-on is compatible with FSX Acc and P3D v2 (should also work in later versions) By Rob Kowalski from FlyFreeStudio.
Posted Nov 27, 2015 08:49 by Rob Kowalski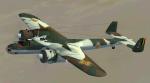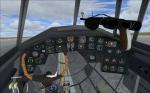 76.40Mb (1526 downloads)
This is an update and reconfiguration for the Do-17 mega package recently uploaded by Erik Hertzberger. It reconfigures panel assignment for some models, changes the viewpoints of two models and replaces the thumbnails for all of the textures. This is the whole package. Original compilation and FSX conversion by Erik Hertzberger, revised and fixed by Michael Pook.
Posted Nov 9, 2015 12:11 by Michael Pook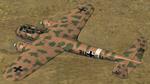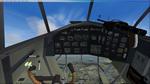 176.75Mb (2273 downloads)
All Thicko's great Dornier Do-17 'Flying Pencil' CFS2-models, now updated for FSX. 6 Different models (E,K, M, P, Z2 & Z10), 2 different sounds (Hispano Suiza & Junkers Bramo), 3 different panels (early, late & nightfighter), full working VC's with all necessary gauges (included), lots of sub-panels (bombsight, observer, radar, etc.), bomb - and gun-effects (included) and many many textures (originals & specially made): Luftwaffe, Desert camo, Finnish, Spanish Civil War, Romanian, RAF, Croatian, Yugoslavian etc. This all made possible thanks to Thicko for his still marvellous models, Scrubby for the Z-updates, Michael Pook and 'Pappi' Vader for the great 2D- & VC-panel-updates (original by Lobo da Silva), Alphasim for a lot of gauges, SamDim Design for the great radar gauge, Erwin Welker for his bomb - & gun(ner) - effects, Rick Herring for his green night lightning, Kelticheart for his prop-textures, Lawdog for his sounds and last, but certainly not least: Thicko, Uncle TGT, Foute Man, Chris Noelte, Sandydog, Sopwith Chameleon, Bulldog and Patrick Mititeanu fort their textures. Hope you enjoy flying them as I did updating them
Posted Nov 7, 2015 04:10 by Erik Hertzberger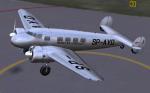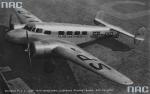 3.22Mb (300 downloads)
FS2004/FSX Lockheed L-10 Textures. The first four aircraft Lockheed L-10A bought by Polish Airlines LOT (1936) ,registration SP-AYA, SP-AYB, SP-AYC, SP-AYD. Textures only for the Lockheed L-10A Electra by FS-Design Berlin.
Posted Nov 4, 2015 06:23 by Anton Gorodecki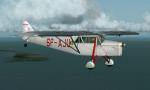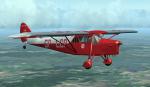 1.95Mb (247 downloads)
FS2004/FSX De Havilland DH80a textures inspired by Polish aircraft RWD-5 registration SP-AJU, SP-LOP. Textures only for the De Havilland DH80a Puss Moth by Milton Shupe.
Posted Nov 2, 2015 02:59 by Anton Gorodecki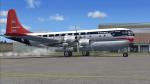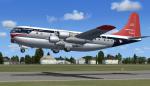 11.21Mb (620 downloads)
Northwest textures for the C-97 Stratocruiser version 3 by Manfred Jahn and team.
Posted Oct 27, 2015 20:48 by Gary Harper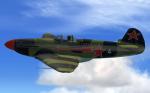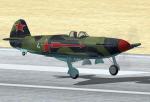 6.31Mb (1398 downloads)
FSX Yak-3 Lighter and smaller than the Yak-9 but powered by the same engine, the Yak-3 was a forgiving, easy-to-handle aircraft loved by both novice and experienced pilots and ground crew as well. It was robust, easy to maintain, and a highly successful dog-fighter. This is one of the Yaks flown by Kapitan Sergej Danilovich Luganskij. He achieved 37 kills during the Great Patriotic War - two of these kills were by "Taran" attacks (air-to-air ramming).. Model only works in FSX/FSXacceleration. GMAX mdl by A.F.Scrub.
Posted Oct 27, 2015 15:38 by A.F.Scrub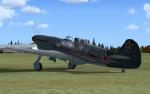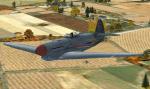 7.03Mb (902 downloads)
FS2004/FSX Yak-1M The Yakovlev Yak-1 was a World War II Soviet fighter aircraft. Production began in early 1940. It was a single-seat monoplane with a composite structure and wooden wings. The Yak-1 was extremely manoeuvrable, fast and well armed, and, just as importantly, it was easy to maintain and reliable. It formed an excellent basis for subsequent developments from the Yakovlev bureau. In fact it was the founder of a family of aircraft, with some 37,000 being built. In 1943, Yakovlev designed the Yak-1M which was a lighter version of the Yak-1.Tested in FS2004/FSX/FSXacceleration. GMAX mdl by A.F.Scrub.
Posted Oct 18, 2015 04:42 by A.F.Scrub