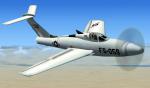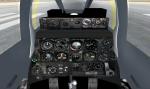 6.57Mb (841 downloads)
The Republic XF-84H "Thunderscreech" was an experimental turboprop aircraft derived from the F-84F Thunderstreak. Its maiden flight took place in July 1955. Powered by a turbine engine that was mated to a supersonic propeller, the XF-84H had the potential of setting the unofficial air speed record for propeller-driven aircraft, but was unable to overcome teething aerodynamic deficiencies, resulting in the cancellation of the program. The aircraft was named "Thunderscreech", because it was quite possibly the loudest aircraft ever built. This is an FSX update for the XF-84H, designed by Kazunori Ito for FS2002. It features a new 2D panel with FSX compatible gauges as well as a highly detailed static VC (non-functional gauges) and the FDE has been changed to make it flyable in FSX. Original model by Kazunori Ito and camera views by Erwin Welker, all FSX updates, smoke configuration and improved FDE by Michael Pook.
Posted Apr 17, 2017 16:12 by Michael Pook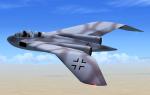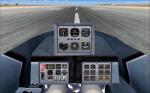 29.76Mb (1162 downloads)
This was the second design for the He P.1079B all-weather heavy fighter. The wings were swept back sharply and contained six fuel tanks. A crew of two sat back-to-back in the cockpit, and armament was to be four MK 108 30mm cannon. No evidence has been found that the P.1079 projects were ever submitted to the RLM, but it is known that designer Siegfried GŁnter, along with his engineers Eichner and Hohbach, were working on these designs under U.S. supervision during the summer of 1945. This is an FSX update for the He-1079, originally designed for FS2002 by Stephen Robinson and updated for FSX by Keith Hackett in 2010. This new update features a new gauge configuration for the VC and a 2D panel has been added as well, both with now all German authentic gauges. Furthermore, smoke, burner effect and new camera views have been added also. The new livery (green camo) has been made by myself. Thanks to Steve Robinson for the original model, to Keith Hackett for the earliar FSX update, to Hauke Keitel for most of the gauges and to Mark Cranston for the sound. New 2D panel and gauge configuration, new livery and smoke and burner effect as well as additional camera views by Michael Pook.
Posted Apr 13, 2017 08:06 by Michael Pook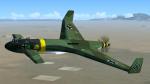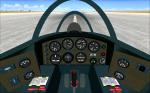 13.41Mb (889 downloads)
This project was Henschel's design for a fast bomber to be powered by a single 2200 horsepower Daimler Benz DB 610 engine. A "Entenbauform" (built like a duck) design was used, with the tail in front and the wing to the rear. Vertical fins were located at the wingtips. The cockpit was in the forward fuselage with accomodations for a crew of three or four. The prototype construction was not begun, and the further development of tail-first aircraft was not pursued due to lengthy development time and design cost. This is an FSX update for the HSP-87, originally designed for FS2004 by Stephen Robinson. The aircraft works perfectly in FSX, but this update features a new 2D panel, smoke effect and additional camera views. Thanks to Steve Robinson for the awesome original model. New 2D panel, smoke configuration and additional camera views by Michael Pook.
Posted Apr 13, 2017 02:30 by Michael Pook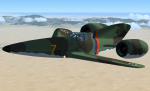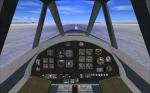 17.37Mb (846 downloads)
The Focke-Wulf Ta-283 was a German swept-wing ramjet-powered interceptor aircraft during World War II. The project was developed at the same time as the Focke-Wulf Super Lorin and remained unbuilt before the surrender of Nazi Germany. This is an FSX update for the TA-283, originally designed for FS2002 by Stephen Robinson. Amazingly, the aircraft works perfectly in FSX, but this update features both a revised VC and 2D panel with all German authentic gauges as well as corrected smoke, new burner effect and additional camera views. Thanks to Steve Robinson for the awesome original model, to Hauke Keitel for the Kedi gauges,to the unknown designers of the other great gauges and to Erwin Welker for the camera views. New panel and effect configuration by Michael Pook.
Posted Apr 13, 2017 00:55 by Michael Pook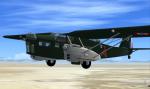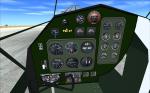 12.18Mb (768 downloads)
The Potez 540 was a French multi-role aircraft of the 1930s. Designed and built by Potez, it served with the French Air Force as a reconnaissance bomber, also serving with the Spanish Republican Air Force during the Spanish Civil War. Although obsolete as a bomber, it remained in service in support roles and in France's overseas colonies at the start of World War II. This is Paul Clawson's FSX Potez 540 with newly designed and reworked VC and 2D panel with now French gauges for the most part. It also features smoke effect, slightly improved FDE and additional camera views for the co-pilot and rear seat. Original model by Paul Clawson and thanks to Restauravia for the great French gauges and to "Law Dog" for the sound. Panel updates by Michael Pook.
Posted Apr 9, 2017 05:22 by Michael Pook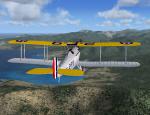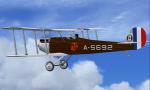 18.00Mb (914 downloads)
FS2004/FSX Vought VE-7FS Fighter The fighter version of the VE-7 was designated VE-7S. It was a single-seater, the front cockpit being faired over and a .30 cal. machine gun mounted over it, on the left side and synchronized to fire through the propeller. Some planes, designated VE-7SF, had flotation gear consisting of inflatable bags stowed away, available to help keep the plane afloat when ditching at sea. Two variants, four textures. Work perfectly in FS9 and FSX. GMAX mdls by A.F.Scrub
Posted Apr 7, 2017 02:24 by A.F.Scrub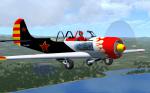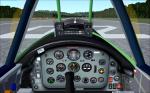 22.32Mb (2467 downloads)
The Yakovlev Yak-52 is a Russian primary trainer aircraft which first flew in 1976. It is still being produced in Romania by Aerostar as Iak-52. The Yak-52 was designed originally as an aerobatic trainer for students in the Soviet DOSAAF training organisation, which trained both civilian sport pilots and military pilots. Since the early 1990s and the fall of the Soviet Union, many Yak 52s have been exported to the west. Of the approximately 2150 produced to date, most now fly in the United States, United Kingdom, New Zealand, Australia and other western countries. This package is an FSX/Acceleration update of John Carter's FS9 VC model, featuring a highly detailed 2D panel by the designer himself and a new VC panel on the basis of the excellent 2D, both equipped with mostly Russian gauges. Included are three additional repaints by Mick Sinclair, slightly modified to eliminate some color and and caption issues on the fuselage. Thanks to John Carter for the original model and to Mick Sinclair for the repaints and Aaron Swindle for the sound, repaint modifications, new VC design and new gauge configuration by Michael Pook. Not sure if the the model runs in FS2004 .
Posted Apr 5, 2017 05:55 by Michael Pook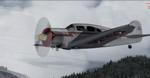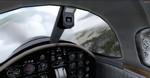 28.35Mb (1978 downloads)
FSX/P3D Spartan Executive 'American Flyers' (with moving canopy raindrops) package. The Spartan 7W Executive was an aircraft produced by the Spartan Aircraft Company during the late 1930s and early 1940s. The 'American Flyers' is of the world's few surviving Spartan Executives. This aircraft truly was the Learjet of it's time. NC17613 is an original, built in 1937. Package by Milton Shupe, Scott Thomas and Urs Burkhardt. Textures by Eric Joiner. Added the VC rain effects (moving raindrops on canopy) originally included by Paly. Assembled and tested in P3D and FSX by Chris Evans
Posted Mar 28, 2017 12:39 by chris evans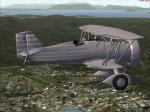 2.56Mb (285 downloads)
PaintKit for Curtis F-11 Hawk II of Eduardo Padul. Include my own VCpanel.
Posted Mar 28, 2017 09:24 by Juan Villamor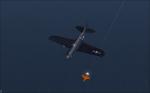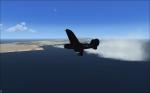 1.53Mb (402 downloads)
Forgot to enclose some saved flights for utilizing the BAT, Tiny Tim and Torpedo equipped Helldivers (below). Also, notes on employment so you can plink a ship at 20 nautical miles.
Posted Mar 27, 2017 16:40 by LLS