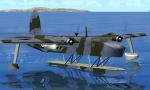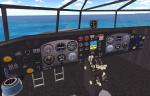 11.27Mb (828 downloads)
The Blackburn B-20 was a Prototype twin-engined Flying Boat with retracting floats, first flying in early 1940. However, after a crash killing three crew members the development of the aircraft ceased. This package is an FSX update of the FS2004 model designed by Ted Cook. A modified FDE now enables the plane to fly in FSX. The VC and interior has been enhanced and smoke has been added as well. Thanks to Ted Cook for the original model, all modifications by Michael Pook.
Posted Dec 26, 2016 02:03 by Michael Pook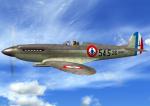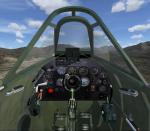 14.50Mb (1356 downloads)
FS2004/FSX Seafire MkXV The Supermarine Seafire, or Sea Spitfire (the official name), was a naval development of the Spitfire, and was the first modern carrier based fighter fielded by the Royal Navy. The Mk XV had the single stage Griffon engine in a basically Seafire L Mk III airframe but with wing root fuel tanks, retracting tailwheel and larger tail of the Spitfire VIII. It had folding wings. Armamant was two cannon and four machineguns. The arrester hook was often of the "sting" type, whereas previous marks had used a "v" frame hook. The XV could carry a 500lb bomb , 390 produced.. This is a new model by A.F.Scrub. It is fully working in FS2004 and FSX.
Posted Dec 22, 2016 11:54 by A.F.Scrub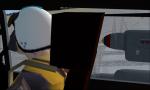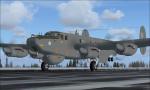 0.46Mb (353 downloads)
Created on a wide screen monitor, copy content into your aircraft.cfg!
Posted Dec 20, 2016 13:35 by Andiroto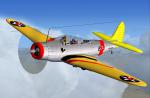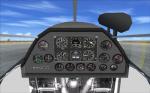 12.27Mb (614 downloads)
This package is an FSX update of the FS2004 Douglas Devastator by Paul Clawson and includes a repaint by Enrique Medal. It is basically a panel update for both the VC and 2D panel featuring an enhanced VC without the graphic issue the default one as well as the FSX update by Michael E. Roberts displays in FSX. Credits for the model goe to Paul Clawson and to Enrique Medal for his repaint. Panel update and new smoke configuration by Michael Pook.
Posted Dec 14, 2016 02:50 by Michael Pook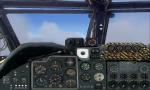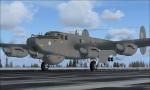 5.60Mb (1150 downloads)
Main reason for this update was the deice switch, which didnt work properly in the old panel! I have reworked also some gauges, warn lights, water/methanol injection and i have added a radar, created by Dietmar Loleit! Tested only in FSX + Acceleration!
Posted Dec 8, 2016 00:25 by Andiroto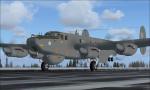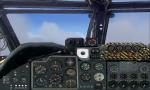 53.85Mb (3368 downloads)
Entering service with the RAF in 1951, the Shackleton was used primarily in the anti-submarine warfare and maritime patrol aircraft roles until the type's retirement in 1991! This package includes 4 models and 5 aircraft with animated bomb bay doors and radome (no VC)! All models and textures for FS2002/2004 by Paul Foster, original panel by Phoenix_Design from 2005! I have reworked some of the original gauges for better function in FSX, also the prop texture, contact points, fuel system, deice system, autopilot behavior a.s.o. and added a new FE panel! Please take a look into the readme file because I changed the procedure for manual engine start and other things! Many thanks to Brian Horsey for his flight dynamics update which i have included, LLS for his alpha channel prop texture from the C-133 which i have used, Gary Jones for his great Shackleton sound package and finally Nick Walch for permission to use his really nice FE photo of a Shackleton! Tested only in FSX + Acceleration!
Posted Dec 2, 2016 02:19 by Andiroto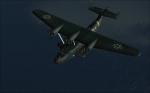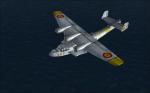 35.75Mb (1117 downloads)
Dornier DO.24 2016 FSX conversion to MDL X materials and animations. It's pretty basic, but easy on frame rates, fun to puddle in, and a very nice model, considering it's vintage. Model by: Wim Regeer, Mathias/GC for vc bits, FS9 update by Shessi, FSX panel and views by Erwin Welker. Superb workmanship by Wim, Mathias, Shessi and Erwin made the FSX conversion a breeze. Thanks, guys. Also includes a beaching cart, crew and a FAMO prime mover for the ramp rats
Posted Nov 27, 2016 22:15 by LLS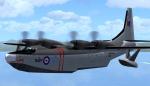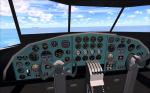 21.57Mb (1814 downloads)
The R3Y was powered by 4 turboprop engines driving counter-rotating propellers. It flew first in 1954. It was originally designed as a patrol bomber and was designated XP5Y. Later, the Navy decided it should be used to haul personnel and cargo and was designated R3Y-1. This mega package is a panel and slight interior update for the terrific R3Y designed for FSX by Paul Clawson. It features the default livery by Paul Clawson as well as seven beautiful liveries by Lazarus Starkweather. The focus of this update lies on an entirely new VC design and a new 2D panel (the original package didn't have one) matching the VC as closely as possible. The FDE has been optimized, so now the aircraft gets airborne in decent time. New smoke effect adds to a more realistic appearance of the model. Most of the gauges have been adapted from the Boeing XC-105 bomber by Georg Diemer. All credits go to Paul Clawson, Lazarus Starkweather and Georg Diemer for the great original model, the additional liveries and the gauges. New VC and 2D panel, smoke effect as well as FDE optimization by Michael Pook.
Posted Nov 27, 2016 09:35 by Michael Pook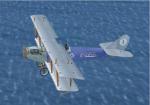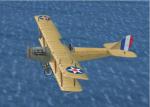 12.22Mb (1068 downloads)
This is an update for FSX of the FS9 Curtis Jenny. This is the update I did for the aircraft for FS9, plus I added pictures so you can see it on the change the aircraft page; and changed the GPS and resized it. This is the whole aircraft.
Posted Nov 27, 2016 06:37 by Bob Chicilo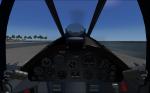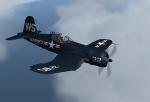 2.67Mb (1905 downloads)
Updated textures for the VC model for the FSX native Alpha Bleu Ciel F4U-6/7/AU-1 Corsair, addressing the gunsight issue. It's better. Just replace your interior model, add updated texture to textures.shared folder. Each model folder will require replacement of the interior model, so copy to each, double check the model cfg.
Posted Nov 25, 2016 01:16 by LLS