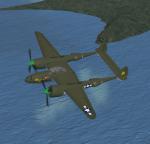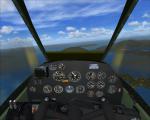 4.24Mb (562 downloads)
This is a Lockheed P-38L-15-LH Lightning 'Jeronimo II' 80th FS, 459th FG, India 1944. Requires the original DHC P-38
Posted Oct 19, 2016 00:30 by Andre Ludick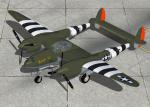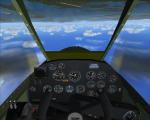 3.79Mb (732 downloads)
This is the Lockheed P-38J-10-LO Lightning 'Scat II' 434th FS of Capt. Robin Olds. Wattisham, UK, June 1944. Textures only for the DHC P-38 Lightning
Posted Oct 19, 2016 00:25 by Andre Ludick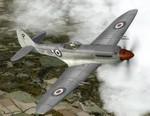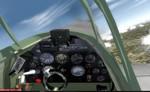 10.81Mb (1932 downloads)
The ultimate Spitfire development, the Seafire 47 was twice as heavy as the Spitfire I and nearly doubled every other operational parameter of the original, too. A delight in the air, the machine was a bit of a handful coming aboard and not as robust as it's contemporaries. Still, it was every inch a warplane and shouldered the load in the early part of the Korean war. AF Scrub's very sweet FR.47 has a long MSFS lineage, now in FSX native mdlX format, with Scrubby's permission. B-Z, dude! Works in FSX and P3D.
Posted Oct 13, 2016 05:43 by LLS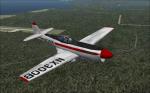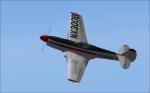 5.47Mb (1016 downloads)
Ever heard of the P-40Q? The ultimate development of the Curtiss Hawks incorporated all the combat lessons of four years of combat. Though reaching 422mph and quite nimble, the Q wasn't any advance over the fighters in production by that time. A couple of Q's found their way into civilian hands as air racers at the '47 Cleveland Air Races, subject of this model, a rather elderly Piglet plane, one of his earliest FS2002 models, I had no idea this aircraft had been modeled. 2016 Update to FSX native materials and animations, an extra USAAF skin and an unmarked re-painter enclosed. Model: Tom 'Piglet' Conrad, conversion and incidental bits by LLS
Posted Oct 13, 2016 05:36 by LLS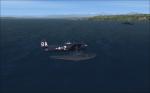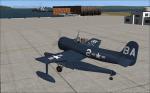 14.68Mb (842 downloads)
Entering service in 1943/44, The Seahawk was a huge advance in shipboard seaplanes. Fast, nimble and well armed, this single seat seaplane featured surface search radar provisions, a bomb bay in the float (which leaked, so was fitted with a fuel tank and sealed) and had provisions in the aft fuselage for carrying up to 3 seated personel, or a stretcher. Conversion to FSX native materials and animations, beaching gear added. I know that Paul released the native version years back, but Scrubby's has un-mirrored textures. Model: Paul 'Putt-putt' Clawson, A.F. Scrub and Y.T. See readme for full credits
Posted Oct 13, 2016 03:22 by LLS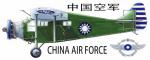 6.19Mb (518 downloads)
Mitsubishi K3M3 "Pine" trainer ROCAF textures for the original CFS2 K3M3 by Baldy updated for FSX by Erik Hertzberger
Posted Sep 24, 2016 07:52 by Liao Yitong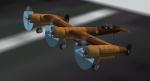 2.56Mb (193 downloads)
This is a repaint for the Blohm and Voss model. The repaint is a recreation of the P2 Warhawk in Crimson skies. Repaint created by Garrett Scott and original model by Kazunori Ito.
Posted Sep 11, 2016 14:36 by Garrett Scott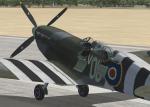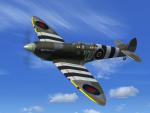 6.80Mb (2588 downloads)
FSX/FS2004 Spitfire Tr.IX The Grace Spitfire ML407 was originally built at Castle Bromwich in early 1944 as a single seat fighter and served in the front line of battle throughout the last twelve months of World War II with six different allied Squadrons of the RAF's 2nd Tactical Air Force. ML407 flew a total of 176 operational combat sorties amassing an impressive total 319 combat hours. Complete model, airfile, effects and textures by A.F.Scrub.
Posted Sep 8, 2016 04:39 by A.F.Scrub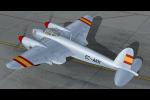 54.10Mb (2099 downloads)
This aircraft was the only one who flew in Spain with Spanish tuition. Its owner was Rodolfo Bay Wright, commander of Iberia and founder of Spantax. The life of this aircraft was short but intense, Bay made several flights with this plane to Villa Cisneros in order to transport lobster Peninsula, was released in the aircraft without dual controls. Model and textures by Dave Garwood & Derek Palmer. Merlin Sounds by Gary Jones. 2d panel. No VC.
Posted Sep 2, 2016 11:48 by Juan Villamor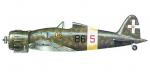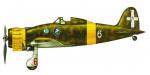 20.45Mb (1127 downloads)
Macchi C.200 Saetta. Update for FSX. New skins, sound. All credits for its creators, Capt. I. D'Attomo and Capt. G.Quai. 20.4MB
Posted Aug 27, 2016 10:19 by Rodolfo Valery