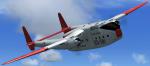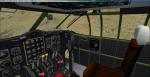 25.48Mb (3414 downloads)
I updated Daisuke Yamamoto's Fairchild C-82A Packet originally (Project Phoenix) by replacing incompatible gauges in both the 2D and VC panels, including Dave McQueen's L-1049 sound set, and Luiz Foernges's Cruzeiro do Sul Cargo Fairchild C-82 and Heather Sherman's FS2004 Trans World Airlines Fairchild C-82 textures. I recommend file names C82P2.ZIP and c82-patch if you can find them. I searched, but came up empty. Has both 2D and VC panels.
Posted May 25, 2013 23:29 by Michael E. Roberts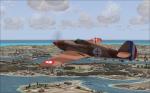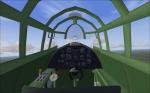 42.48Mb (610 downloads)
2 Free French AirForce textures for my Hawker Hurricane pack. All credits are for Pombee for his textures and ofcourse for Thicko for his models. These are the complete aircrafts with working VC, so you can fly them alone, but I've included a new aircraft.cfg, so you can also put them in your Hurricane pack folder. Enjoy!
Posted May 23, 2013 02:51 by erik hertzberger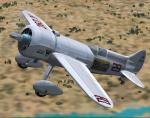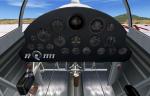 2.11Mb (1390 downloads)
FSXacceleration/FSX Laird Turner Meteor Roscoe Turner had set many records with his Lockheed Vega, Air Express and Wedell Williams but the Wedell was getting outclassed and in 1936 Turner contracted with Lawrence W. Brown Aircraft Company to build him a new racing aircraft. The Laird Turner Meteor was flown to victory by Col Roscoe Turner in the 1939 Thompson Trophy Race. Original mdl by Michel Migaud. Upgraded to FSX acceleration/FSX by A.F.Scrub
Posted May 22, 2013 03:42 by A.F.Scrub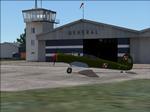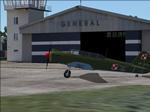 18.50Mb (437 downloads)
FSX/FS2004 Improved textures for the Yakovlev Yak-18 by Swingman.
Posted May 16, 2013 09:28 by avion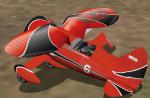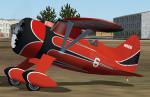 4.07Mb (1724 downloads)
FSX/FS2004 Hall Springfield Bulldog racer The Hall Springfield Bulldog racer was designed by John Hall after he left the Granvilles of GeeBee fame. It raced only once, in the 1932 Cleveland race and finished 6th because of engine problems. It was said to have reached a top speed of 270 knots. Your model will do about 240 knots and is set up slightly twitchy as was the real Bulldog.GMAX model by A.F.Scrub
Posted May 14, 2013 12:18 by A.F.Scrub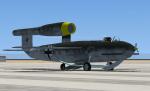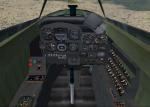 6.60Mb (2777 downloads)
FS2004/FSX Junkers EF-126 Lili. The Junkers LILLI prototype was similar in construction to the V-1 flying bomb. Construction consisted of a metal fuselage, wooden wings and an Argus pulse jet. Projected armament was two MG 151/20 20 mm cannon. Special thanks to : -GMAX for the drawing program and Microsoft for their makmdls.mdk. -Samantha Downes for the sound file. -Erwin Welker for the panel mods. -To Glenn Copeland for the radargauge and his permission to use it. A.F. Scrub
Posted May 10, 2013 12:06 by A.F.Scrub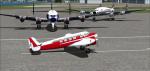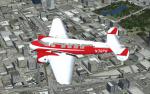 4.76Mb (541 downloads)
FS9/FSX Provincetown-Boston-Naples Airline textures for Lockheed 10 Electra. Model developed by Arik Hohmeyer and team, FS-Designs Berlin. Textures by Gary Harper.
Posted May 3, 2013 10:17 by Gary Harper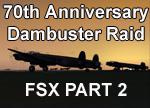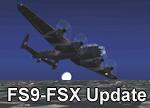 98.23Mb (2354 downloads)
FSX Dambuster 70th Anniversary Celebration PART 2 Op CHASTISE With the permission of the Chief Designer at Plane-Design (Ed Walters) allowing the use of his FS9 payware DB Lancasters updated for FSX, we present the second and final upload of our 70th Anniversary Celebration. All Lancaster paints except for AJG are by Koos van Menen of The Netherlands. The Google Sketchup Moehne & Eder Dam towers added in this part are by Theo Leijdekkers of The Netherlands. Specific RAF Scampton and RAF Spilsby airfield overlays specific to the Raid are provided. For this project, nine Plane-Design flyable payware Dambuster Lancasters (another 5 in this upload) have been tuned to perform as Ai's. Segmented saved flights cover the raid on the Moehne and Eder Dams and are also used to relate the history of the raid. Provision is made for the use of Jerry Beckwith's Formation Setup and Matthias Neusinger's FS Recorder program so the simmer can fly in formation with the Ai's. Only 5 of the 9 DB Lancasters that set out on the raid will return, land and taxi to active H parking. Recordings from the FS Recorder program are included so the simmer can fly with or be flown by Ross as pilot and the simmer as the Flight Engineer in the attacks on the M & E walls. The update files for WVA are included. The flyable aircraft are full FSX versions packaged by Ross McLennan and Koos van Menen.
Posted May 1, 2013 04:19 by Ross McLennan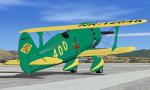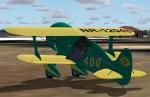 4.70Mb (1041 downloads)
FSX/FS2004 Laird Super SolutionV2 The Laird "Super Solution" was designed and built for the Cleveland Speed Foundation. Work began on the Super Solution LC-DW500 the 8th day of July, 1931 and it was test flown on the 22nd of August, 1931. Named the "Sky Buzzard", the plane had a top speed of 265 mph. This is a completely new model with textures by Jeff Lewis. GMAX mdl by A.F.Scrub
Posted Apr 25, 2013 10:00 by A.F.Scrub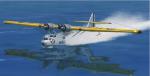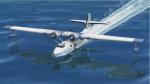 37.96Mb (6292 downloads)
This is an update for FSX and FS9 of the Alphasim pby Catalina. I updated the flight dynamics, changed the size of the autopilot, changed the GPS, and altered and renamed the smoke effect.
Posted Apr 16, 2013 08:15 by Bob Chicilo