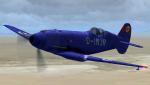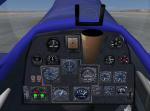 16.02Mb (1021 downloads)
The Me-209 was developed by the German Luftwaffe in the 1030s and raised the world airspeed record to 755 km/h. Flight tests showed, however, that the plane was too difficult to fly for an average- trained pilot. Only one experimental plane was built. The package features a new re-worked VC, so the gauges are not transparent anymore. It includes two models in two colors: blue and grey. Original model by A. F. Scrub, new VC configuration by Michael Pook.
Posted Jun 12, 2014 10:38 by Michael Pook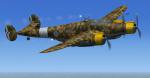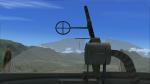 0.32Mb (467 downloads)
FSX Added views for the Cant Z1007 "Alcione" Bomber from Milton Shupe and Manuele Villa (1007_v01.zip). My addon provides cameras for the very detailed interior and external views showing the best sides of this vintage airplane. Weapon configurations included. Configuration by Erwin Welker
Posted Jun 12, 2014 06:03 by Erwin Welker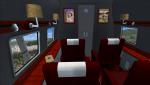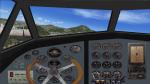 2.52Mb (409 downloads)
FSX Added views for the Avia-51 from Milton Shupe (AviaMSX.zip). My addon provides cameras for the very pretty cabin and external views showing the best sides of this vintage passenger airplane. Additional I've modified the english panel with a yoke and reconfigured the gauges for a better matching between 2D-panel and VC. Configuration by Erwin Welker.
Posted Jun 11, 2014 12:26 by Erwin Welker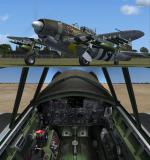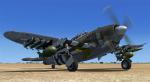 73.13Mb (4237 downloads)
FSX/FS2004/P3Dv3 Republic XP-47J Escort Experimental (FSX and P3D (up to v3 only) Port Over Friendly) by Milton Shupe, Tom Falley, Nigel Richards, Damian Radice, Gauges by Scott Thomas and Milton Shupe; pilot figure by Jan Visser Pkg incl 6 models, custom panels and era gauges, custom sounds, custom Flight Model, and 10 liveries. This package has been tested in FSX/Accel/SP2 and P3D 1.4 with provided texture updates and panel mods. This project is dedicated to the memory of the late Damian "Windrunner" Radice.
Posted Jun 10, 2014 17:14 by Milton Shupe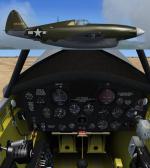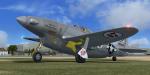 50.44Mb (2380 downloads)
FS2004 Republic XP-47H Pursuit Experimental by Milton Shupe, Tom Falley, Steve Bryant, Nigel Richards with Gauges by Scott Thomas and Milton Shupe. Pilot figure by Jan Visser. Pkg incl 3 models, custom panels and era gauges, custom sounds, custom Flight Model, and 3 liveries. FSX and P3D (up to v3 only) Port Over Friendly
Posted Jun 10, 2014 16:48 by Milton Shupe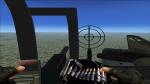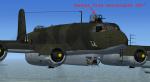 0.49Mb (986 downloads)
FSX Panel feature for 360 degree swivelable turret gunner for Focke Wulf Bomber FW-200 Condor. Requires the addon from Erwin Welker (FSX_Fw200 Condor.zip). This is a replacement for static gunner view. More effects are included. The features are only for the FSX-version of Shessis FW-200 warbird.
Posted Jun 4, 2014 06:07 by Erwin Welker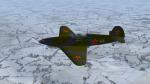 25.60Mb (1918 downloads)
FSX (SP2 compatible) / FS2004 Yak-1 of the Russian female ace Lydia Litvak. Complete package, with full moving parts, animations, custom panel and a full virtual cockpit. Lydia Vladimirovna Litvak (or "Litvyak"), "Lilya" or "Lily" for her friends, is the highest scoring female air ace of all times, with 12 personal victories + 3 shared, mostly during the battle of Stalingrad in 1942/1943. A beautiful girl with blonde hair and blue-grey eyes, Lily was also known as "the White Rose of Stalingrad" because of the white rose she painted on the side of her plane for each of her kills. Due to her reputation, German pilots were reported to warn each other of her presence in the sky, yelling "Achtung Litvak!" in their radios as soon as she was identified in the combats. During her last mission, Lilya shot down two enemy planes before hers was attacked. But because of her notoriety amongst the Germans, no less than eight Messerschmitt Bf 109's concentrated solely on Lilya's well recognizable Yak-1, separated and alone, until she was finally overpowered by their number and shot down. She was 21 years old... The design of the Yakovlev Yak-1 medium altitude interceptor fighter began in November 1938, and from it evolved a series of remarkable aircraft which made an important mark in the history of aviation and in WW2. This Yak-1, call-code "yellow 44", is the one used by Lilya Litvak for most of her missions over Stalingrad. THIS PLANE IS NOT A REPAINT, but a 100% original model, with full moving parts and animations (control surfaces, gear, flaps, opening canopy, landing light, ...), an original custom 2D panel and a full animated VC. A tribute to Lilya! Designed by Patrice Grange.
Posted Jun 4, 2014 01:06 by Patrice Grange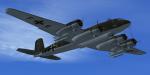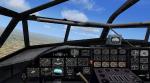 21.10Mb (3507 downloads)
FS2004/FSX Focke Wulf FW-200 Condor long range bomber and reccon aircraft. Based on an advanced passenger airplane with four engines the Condor was due to WWII converted to a bomber and a long range reccon and anti shiping aircraft. Mark "Shessi" from SOH has buildt two FS-models usable in CFS2, (not tested, but probably also in FS2002) FS2004 and FSX. One model carries below the wings four bombs, the other one two Henschel HS-293, a radio-controlled glide bomb with rocket engine. The VC of this Condor model comes from Greg Law's CFS2-model and some other details and parts, like the KEDI gauges comes from Hauke Keitel. The contribution from Erwin Welker is the FSX-compatibel panel- and weapon configuration and the added views for FSX. These cameras provide gunner views for all of the four gun stations plus external views, showing the best sides of Shessis detailed airplane.
Posted Jun 3, 2014 04:46 by Erwin Welker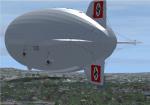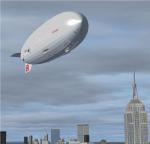 18.06Mb (6515 downloads)
The 1930s Zeppelins and Akron pack by Tom Ruth Includes the Hindenburg (LZ129 in 2 liveries) and Graf Zeppelin (LZ130) Recommend the Graf Zeppelin pack by Bill Lyons for scenery. (Panel is included in this pack however) Enjoy
Posted Jun 1, 2014 04:39 by Hugo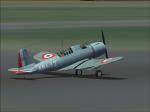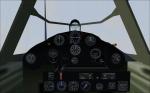 21.74Mb (1365 downloads)
Vought V156F-3 Vindicator, the French Navy version. Great CFS2-model now updated for FSX Acceleration. Nice 2D- & VC-panel with working gauges (all included). Gears fold beautifully, rear gunner comes out, wings fold, arrestor hook lowers and front&rear guneffects for fun. One (1) model and six (6) liveries, great sound. Full credits are for all the original designers, so please read the original readme's, then at least you have an idea what an amazing lot of good work was done by everybody. All I did was putting things together and making it flyable for FSX. Hope you enjoy flying this bird as much as I enjoyed updating it.
Posted May 29, 2014 17:02 by erik hertzberger