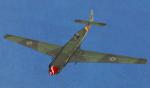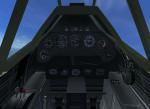 9.01Mb (1663 downloads)
FSX/FS2004 Focke-Wulf Ta 152H The Focke-Wulf Ta 152H was a World War II German high-altitude fighter-interceptor designed by Kurt Tank and produced by Focke-Wulf. The Ta 152 was a development of the Focke-Wulf Fw 190 aircraft. The first Ta 152H entered service with the Luftwaffe in January 1945. Total production,including prototypes and pre-production aircraft has been estimated at approximately 220 units,but only some 43 production aircraft were ever delivered before the end of the European conflict.These were too few to allow the Ta 152 to make a significant impact on the air war. Tested in FSXacceleration, FSX and FS2004. GMAX mdl by A.F.Scrub.
Posted Apr 22, 2014 03:28 by A.F.Scrub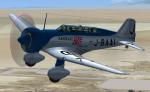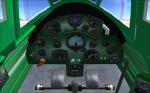 3.42Mb (1175 downloads)
The Mitsubishi KI-15 was a Japanese Recoinnassance aircraft and a light attack bomber . During WW II it was nicknamed "Babs" by the Allies. This package is an FSX update of Kazunori Ito's FS 2002/ 2004 version and features FSX compatible gauges for the VC and 2D panel as well as smoke effects. Original model by Kazunori Ito, updated for FSX by Michael Pook.
Posted Apr 19, 2014 11:04 by Michael Pook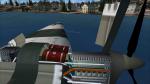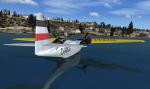 0.28Mb (585 downloads)
FSX Added views for the Dornier Do-26 Seefalke. The camera views are configured for both versions from Hauke Keitel: FS2004 (Do26.zip) and FSX (DornierDo-26C.zip). Nine camera views shows the pretty flying boat from its best sides, including radio operator, navigator and two close views to the open engines with the eyes of the mechanics. Added views by Erwin Welker
Posted Apr 19, 2014 04:43 by Erwin Welker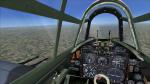 3.86Mb (2153 downloads)
FS2004/FSX VC-Upgrade for the classic Aeroplane Heaven Hurricane Mk 1 Package (xhurri.zip). Improved VC graphics with FSX-compatible gauges. FSX camera definitions with seven external and two VC views. Weapon configuration for FS2004 and FSX. Prop replacement textures for FSX. Configuration by Erwin Welker
Posted Apr 11, 2014 03:28 by Erwin Welker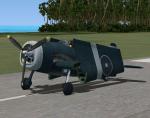 12.70Mb (4930 downloads)
FSX/FS2004 Grumman Hellcat Simple, rugged, and deadly, yet easy to fly, the Hellcat was another product of the so-called Grumman Iron Works. It was a larger, heavier, faster, and more powerful refinement of Grumman's F4F Wildcat, and the first American fighter to exceed the performance of the Mitsubishi Zero. Its immense 18-cylinder, 2,000 horsepower radial engine gave it the power to dictate the terms of engagement. Its speed, maneuverability, high-altitude capability, and typical Grumman toughness made it a winner against all comers.Tested in FSX acceleration, FSX and FS2004. Model by A.F.Scrub
Posted Apr 8, 2014 14:48 by A.F.Scrub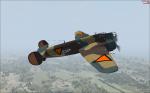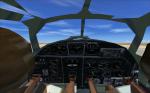 2.18Mb (409 downloads)
Extra textures for the Fokker T-5 Bomber. This paintscheme shows the plane in Dutch neutrality markings of 1939. Also an updated illusion of a VC for the 1940 paintscheme.
Posted Mar 31, 2014 15:36 by erik hertzberger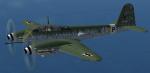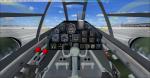 40.91Mb (2034 downloads)
This is an update to the Kazunori Ito FS2002/FS2004 Messerschmitt Me410 Hornisse and Chris Lampard and Mark Shelley FS2004 Messerschmitt Me410A1 Hornisse. The 2D and VC panels have FSX compatible gauges, and texture thumbnails have been added. Includes both 2D and VC panels.
Posted Mar 24, 2014 02:27 by Michael E. Roberts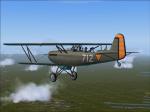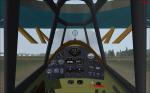 19.64Mb (2094 downloads)
Fokker C-X with working VC (all necessary gauges included) for FSX-Acceleration. You'll find 3 models with complete panels (2D and full working VC). Part four of my project "Holland: 5 days in May 1940". All credits for these models are for Wim Regeer and Huub Vink!
Posted Mar 19, 2014 12:32 by erik hertzberger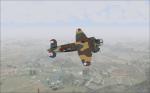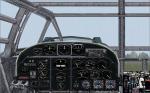 50.03Mb (1754 downloads)
Fokker T-5 Bomber with complete new 2D-panel with working gauges (included) for FSX-Acceleration. An illusion of a VC (still better than an empty screen :-)). I also put in a GPS, radios, a bombsight panel, an autopilot and a nice minipanel. Part three of my project "Holland: 5 days in May 1940". All credits for this great model are for Richard Alexander van Hien (Payakan).
Posted Mar 19, 2014 12:23 by erik hertzberger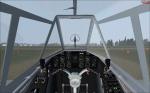 76.54Mb (2270 downloads)
Fokker G-1A "Jachtkruiser" with full working VC for FSX-Acceleration (all necessary gauges included). Part two of my project "Holland: 5 days in May 1940". I put in a 2D-panel with working instruments, some gun-effects and reworked the air.-file for better flying in FSX-Acceleration. I also put in a GPS and autopilot. You will find 7 liveries, 5 Dutch from the period 1939-1940 and 2 German (after the capitulation). All credits for this terriffic model and great working VC are for Michel Migaud (oldliner52), who gave me permission for updating and uploading.
Posted Mar 19, 2014 12:08 by erik hertzberger