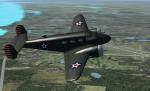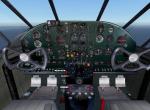 19.55Mb (2951 downloads)
This is Milton Shupe's FSX Beechcraft D18 / C-45 painted in a Midnight Black texture. This aircraft is painted to replicate the color and texture used on VIP's Transport aircraft to fly into combat safely at night in C-45's Textures and updates by Mark Rooks of RDG Aircraft.
Posted Aug 3, 2013 04:14 by Mark Fireball Rooks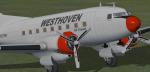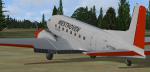 15.91Mb (447 downloads)
FSX Douglas C-117D repaint textures for Westhoven Air Transit N7379W, for the freeware Manfred Jahn and team Douglas C-117D (c117d_v1_beta.zip), which you must have previously installed in FSX. Repainted using Mr. Jahn's Photoshop paint kit templates converted to bitmap and dds for compatibility with freeware paint programs. Saved in 2048x2048 32bit. Also includes engine exhaust smoke coordinates which you can add to your "aircraft.cfg" if you wish. Screenshots enclosed. Easy installation. Repaint by Tom Tiedman.
Posted Jul 27, 2013 12:50 by Tom Tiedman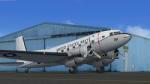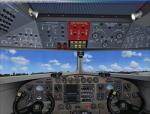 24.80Mb (7888 downloads)
FSX Douglas C-117D Skytrooper V1 Beta Package The C-117D Skytrooper or Super DC-3 was a medium-range transport serving with the U.S. Navy and Marines. The package includes a VC adapted from the Basler BT-67. Model features include a realistic slow radial engine start, a fuel and payload manager, and built-in engine stress and battery failures. Sound is aliased to the default DC-3 (replacement sound pack recommended in the readme). Historical research by John Detrick, models by Manfred Jahn, flight dynamics by Alexander M. Metzger, gauges, animations, and failure conditions by Hansjoerg Naegele. Watch those failure conditions!
Posted Jul 24, 2013 03:27 by uploader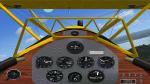 0.73Mb (1200 downloads)
FSX panel for yellow Boeing Stearmans like the navyversion (USN-Stearman.zip). The default 2D-panel and also the VC is replaced with a wooden panel. The graphical error within the windshield area is corrected with another eyepoint. Configuration by Erwin Welker
Posted Jul 22, 2013 11:52 by Erwin Welker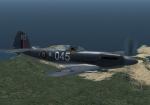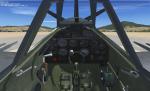 16.69Mb (2306 downloads)
FSX/FS2004 Seafire F Mk 46 WW2 fighter The Supermarine Seafire F.Mk.46 was the first version of the Griffon-powered Seafire to be truly suitable for service on aircraft carriers, featuring contra-rotating propellers that solved the handling problems caused by the torque problems introduced with the Griffon. The 24 aircraft that were produced had fixed wings.They were used for training and trials, before being withdrawn in 1951. GMAX model by A.F.Scrub. Tested in FS2004/FSX/FSXacceleration.
Posted Jul 19, 2013 04:18 by A.F.Scrub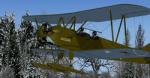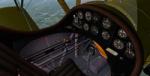 39.09Mb (1488 downloads)
FSX Polikarpov U-2 Ski. Legend of Soviet aviation, U-2, was created as an initial trainer by Nikolai Polikarpov in June 1927. Renamed to Po-2 in 1944. More than 32,000 vere built until 1953. The second mass aircraft ever built. Ski version. By SWingman.
Posted Jul 11, 2013 10:58 by uploader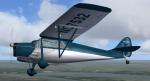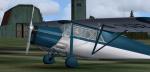 8.40Mb (525 downloads)
FSX De Havilland DH80 Puss Moth repaint textures blue and white NC7532. Requires previous installation of the Rod Cappers FSX conversion of the wonderful Milton Shupe and Team De Havilland DH80 Puss Moth (dh80fsx.zip). Easy installation. Screenshots enclosed. Repaint by Tom Tiedman.
Posted Jul 8, 2013 20:47 by Tom Tiedman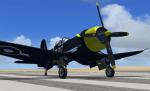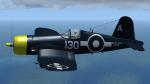 1.13Mb (784 downloads)
FG-1D Royal Navy French Army textures only for the Alpha Bleu Chance Vought F4U-7 Corsair for FS2004 and FSX update
Posted Jun 18, 2013 18:16 by Enrique Medal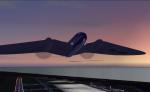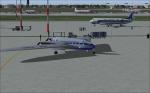 16.77Mb (1665 downloads)
The Driessen Flying Wing was the winning contender in a late 1939 competition for a possible K.L.M.long range passenger/mail aircraft. The aircraft had three 870hp Jumo 205 with three-bladed, metal propellers. Dimensions: Length: 15 m, Wingspan: 34 m, Height: 3.70 m Due to WWII, this design never reached the hardware stadium.
Posted Jun 18, 2013 16:56 by Andreas Becker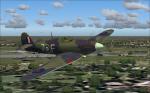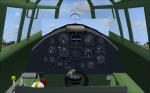 34.77Mb (1329 downloads)
Hawker Sea Hurricane Mk.1c, the great help of the FAA. All credits are for Thicko again for his models. This is the complete aircraft, with working VC, so you can fly it alone, but I've included a new aircraft.cfg, so you can also put it in your Hurricane-pack folder. Enjoy!
Posted Jun 18, 2013 15:55 by erik hertzberger