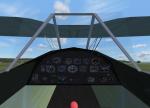 0.76Mb (611 downloads)
FSX/FS2004 Henschel Hs 123 Biplane Gauges fix .These are the missing bf109e gauges as used in the Hs 123. Just unzip them into your flightsim\gauges folder. Fix by A.F.Scrub
Posted Nov 14, 2012 17:19 by A.F.Scrub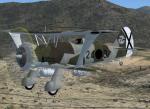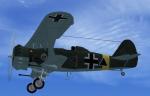 8.74Mb (1897 downloads)
FSX/FS2004 Henschel Hs 123 Biplane The Henschel Hs 123 was a single-seat biplane dive bomber and close-support attack aircraft flown by the German Luftwaffe during the Spanish Civil War and from 1939 to 1944 in WW2. Although an obsolete design, it continued to see front-line service until 1944, and was only withdrawn due a lack of spare parts to keep the aircraft operational. Two fighter bombers and one tank buster version are included. All GMAX mdls by A.F.Scrub
Posted Nov 13, 2012 15:04 by A.F.Scrub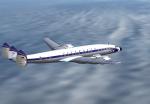 4.12Mb (778 downloads)
FSX/FS9 L-1649 Model by Manfred Jahn. Lufthansa textures by Gary Harper.
Posted Nov 11, 2012 21:46 by Gary Harper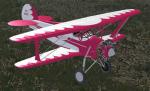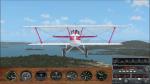 0.14Mb (478 downloads)
The fix adds a normal monitor panel option and includes a corrected panel.cfg file for the previously sent wide-monitor panel (it makes visible ADF gauge at mini-panel).
Posted Nov 7, 2012 17:21 by Vladimi Gonchar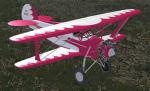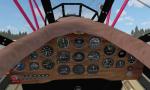 20.33Mb (1578 downloads)
Another "what if" concept for the brilliant Golden Age Simulations WACO ATO Taperwing. It's cooked of the real WACO ATO registration and serial numbers (NC8576 and A-85, real story unknown), fictional livery and a a Wright R-975-E-1 Whirlpool engine simulation. With its 365 hp and IFR capabitity the plane is a good staff for air racing and traveling. To make the plane operations more realistic the aircraft file was edited to provide the engine with supercharging capability (as the real R-975 has) which makes you follow operating limits not to loose the engine. Apart the original model and basic texture the package also includes a brand new VC panel. The used sound is a default FS9 Trimotor sound pack. VC panel, livery and corrected dynamitcs by Vladimir Gonchar
Posted Nov 7, 2012 03:47 by Vladimir Gonchar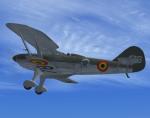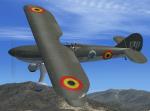 7.72Mb (1181 downloads)
FSX/FS2004 Fairey Fantome biplane fighter The Fairey Fantome was without doubt one of the nicest looking interwar biplanes. It was designed by Fairey Aviation in response to a requirement from the Belgian Air Ministry in 1934 for an aircraft to replace the Fairey Firefly, then the standard fighter of the Aeronautique Militaire. Four examples were produced. GMAX mdl by A.F.Scrub
Posted Nov 5, 2012 17:18 by A.F.Scrub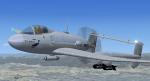 4.08Mb (1774 downloads)
FSX/FS2004 - Small fix for my SO-8000 Narval package. Following several comments or requests on the internet, this will fix more realistically the contra-rotating movement of the propellers and give them a more transparent texture. Just unzip the file an copy/paste the 3 model folders and the texture folder in your SO_8000_Narval root folder in order to replace the old ones by these ones. If asked to overwrite, answer yes. Needs the original SO-8000 Narval package.
Posted Nov 2, 2012 19:55 by Patrice Grange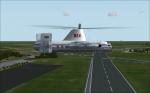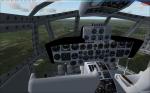 33.13Mb (3075 downloads)
Kazito's great VSTOL Fairey Rotodyne, now flyable in FSX. All credits go to him AND to Rob Barendrecht for reworking his VSTOL-gauge. Thanks to him this rotorcraft is now fully VSTOL in FSX-Acceleration. I put in 3 different panels with all the necessary gauges, so there should at least be one you'll like :-).NO working VC, though it looks like one (gauges don't work). 4 Different liveries. I suggest you read the readme's carefully. Enjoy!
Posted Nov 2, 2012 18:21 by erik hertzberger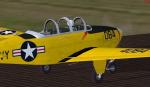 0.23Mb (1656 downloads)
FSX/FS2004 T-34 Mentor fix. This is a fix for the wheels and turning prop problem with the Beech T-34 Mentor in FSX Acceleration. Fix by A.F.Scrub
Posted Nov 2, 2012 06:43 by A.F.Scrub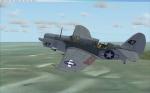 48.12Mb (4107 downloads)
Curtiss SB2C-4 Helldiver, updated for FSX-Acceleration. All credits go to Wolfgang "Wolfi" Faber (see the original readme!). 2 Models, 5 liveries. Working VC, all necessary gauges included. Wings fold, divebrakes work together with the bombbay-doors, tailhook comes out, cowlflaps work and rear cockpit closes. Gun-effects for fun. Enjoy!
Posted Nov 1, 2012 19:29 by erik hertzberger