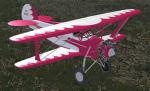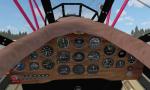 20.33Mb (1586 downloads)
Another "what if" concept for the brilliant Golden Age Simulations WACO ATO Taperwing. It's cooked of the real WACO ATO registration and serial numbers (NC8576 and A-85, real story unknown), fictional livery and a a Wright R-975-E-1 Whirlpool engine simulation. With its 365 hp and IFR capabitity the plane is a good staff for air racing and traveling. To make the plane operations more realistic the aircraft file was edited to provide the engine with supercharging capability (as the real R-975 has) which makes you follow operating limits not to loose the engine. Apart the original model and basic texture the package also includes a brand new VC panel. The used sound is a default FS9 Trimotor sound pack. VC panel, livery and corrected dynamitcs by Vladimir Gonchar
Posted Nov 7, 2012 03:47 by Vladimir Gonchar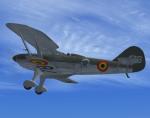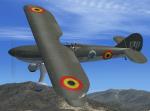 7.72Mb (1183 downloads)
FSX/FS2004 Fairey Fantome biplane fighter The Fairey Fantome was without doubt one of the nicest looking interwar biplanes. It was designed by Fairey Aviation in response to a requirement from the Belgian Air Ministry in 1934 for an aircraft to replace the Fairey Firefly, then the standard fighter of the Aeronautique Militaire. Four examples were produced. GMAX mdl by A.F.Scrub
Posted Nov 5, 2012 17:18 by A.F.Scrub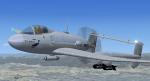 4.08Mb (1774 downloads)
FSX/FS2004 - Small fix for my SO-8000 Narval package. Following several comments or requests on the internet, this will fix more realistically the contra-rotating movement of the propellers and give them a more transparent texture. Just unzip the file an copy/paste the 3 model folders and the texture folder in your SO_8000_Narval root folder in order to replace the old ones by these ones. If asked to overwrite, answer yes. Needs the original SO-8000 Narval package.
Posted Nov 2, 2012 19:55 by Patrice Grange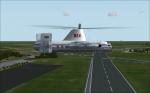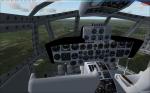 33.13Mb (3083 downloads)
Kazito's great VSTOL Fairey Rotodyne, now flyable in FSX. All credits go to him AND to Rob Barendrecht for reworking his VSTOL-gauge. Thanks to him this rotorcraft is now fully VSTOL in FSX-Acceleration. I put in 3 different panels with all the necessary gauges, so there should at least be one you'll like :-).NO working VC, though it looks like one (gauges don't work). 4 Different liveries. I suggest you read the readme's carefully. Enjoy!
Posted Nov 2, 2012 18:21 by erik hertzberger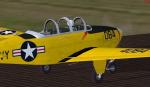 0.23Mb (1664 downloads)
FSX/FS2004 T-34 Mentor fix. This is a fix for the wheels and turning prop problem with the Beech T-34 Mentor in FSX Acceleration. Fix by A.F.Scrub
Posted Nov 2, 2012 06:43 by A.F.Scrub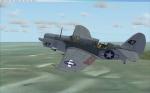 48.12Mb (4108 downloads)
Curtiss SB2C-4 Helldiver, updated for FSX-Acceleration. All credits go to Wolfgang "Wolfi" Faber (see the original readme!). 2 Models, 5 liveries. Working VC, all necessary gauges included. Wings fold, divebrakes work together with the bombbay-doors, tailhook comes out, cowlflaps work and rear cockpit closes. Gun-effects for fun. Enjoy!
Posted Nov 1, 2012 19:29 by erik hertzberger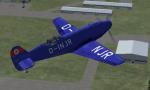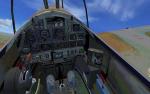 8.14Mb (1254 downloads)
The first Me 209 was a completely new aircraft designed only to break speed records whose designation was used by Messerschmitt as a propaganda tool. Although the aircraft was a "single purpose" high-speed experimental prototype, it was hoped that its name would associate it and its world-beating performance with the Bf 109 already in combat service. ( Repaint of Me 209 V4 ). Original model designed by Patrice Grange.
Posted Nov 1, 2012 17:33 by Krop Alexander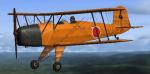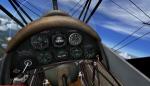 7.36Mb (1654 downloads)
Kyushu K9W1 Cypress Package with custom VC and gauges. In August 1942 after the completion of negotiations for obtaining the manufacturing rights of the Bü 131, Watanabe (later renamed Kyushu) put the type into production as the Navy Type 2 Primary Trainer Model 11 (K9W1) using Japanese aircraft engines. Named Momiji (Maple) and code named "Cypress" by the Allies, the K9W1 became the Navy's standard primary trainer.
Posted Oct 30, 2012 11:49 by Krop Alexander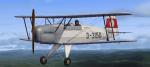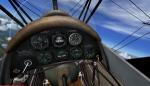 22.49Mb (1617 downloads)
Bücker Bü 131A Jungmann. Aircraft by O. Fischer Repainted by Krop Alexander. The German Bücker Bü 131 "Jungmann" (Young man) was a 1930s basic training aircraft which was used by the Luftwaffe during World War II. Includes VC and custom gauges.
Posted Oct 30, 2012 10:33 by Krop Alexander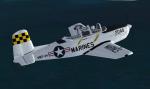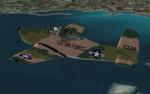 26.18Mb (4211 downloads)
FSX/FS2004 Beechcraft T-34 Mentor This is Alpha Sim's Freeware release of the T-34 Mentor upgraded to FSX. The T-34 Mentor began as a private venture designed by Walter Beech shortly after WW II. Beech felt that there was a market for a military trainer based on the Model 35 Bonanza which had been flying for about a year. The first two prototypes were powered by 205 hp Continental engines while the third had a more powerful 225 horsepower engine. The prototype made its first flight Dec. 2, 1948. This aircraft.mdl has updated 2D and 3D Panel, Flight Dynamics and gauges. It can also be flown in FS2004 and FSX acceleration. Upgrade by A.F.Scrub
Posted Oct 29, 2012 12:51 by A.F.Scrub