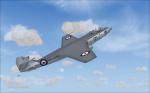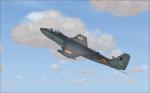 33.83Mb (1045 downloads)
FSX Hawker Seahawk update Updated Hawk.air-file, now also the gun-baydoor opens and closes if you use the Concorde nose-visor keys. More textures included as zip files.
Posted Jan 18, 2013 06:08 by Erik Herztberger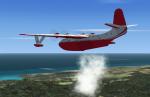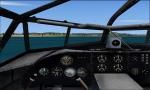 18.92Mb (4993 downloads)
FSX/FSX acceleration Martin Mars waterbomber On 23 August 1938 the US Navy ordered from Martin a single prototype of the Martin 170 design for a patrol bomber of flying-boat configuration. Designated XPB2M-1, it was the world's largest flying-boat when flown for the first time on 3 July 1942.Only six more of the type were ordered at the end of WWII. These served as transports until 1956, when they were retired. In 1959, the remaining four were purchased for conversion to firebombers. Two remain flying to this day, the Philippine Mars and the second Hawaii Mars. Alphasim freeware AI mdl made flyable in FSX/FSX acceleration. Complete 2D panel and outward look but no VC. Water dropping effect added. Conversion by A.F.Scrub.
Posted Jan 15, 2013 09:58 by A.F.Scrub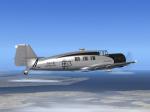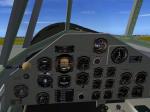 24.76Mb (5203 downloads)
Ralf Kreibich's terriffic Junkers Ju-160, updated for FSX-Acceleration. All credits go to him!! I updated the panel.cfg (NO 2D-panel, only GPS, ADF and minipanel), great VC-panel. 3 Models, 5 liveries. All necessary gauges included (see original readme!!!!). Enjoy!
Posted Jan 13, 2013 04:48 by Erik Hertzberger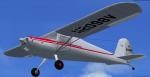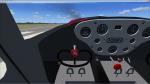 3.34Mb (2453 downloads)
This is a native FSX Aceleration model of a 1946 Cessna 120. Specifically it is N2098V configured as it was in 1948. The designer soloed in this plane in the summer of 1948 at the ripe old age of 16. The project is based on Paul Matt's 3 views. It has 2048x2048 DXT5.dds textures. The VC has animated flight controls and working gauges. By Paul Clawson
Posted Jan 12, 2013 18:03 by Paul Clawson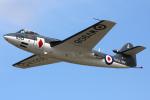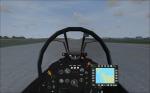 39.44Mb (5182 downloads)
Royal Navy Historic Flight's Sea Hawk All credits go to Steven Beeny for creating this great model!! She was taken to British Aerospace's Dunsfold works for a complete refurbishment which was completed in 1996. She is now resplendent in the markings she wore when servicing with 806 Squadron( Ace of Diamonds ) at the end of her front-line career aboard HMS Albion and is currently unique in being the only airworthy Sea Hawk in the World. VC included. Repaint by Stephen Browning
Posted Jan 12, 2013 06:36 by Stephen Browning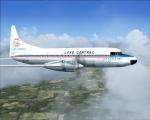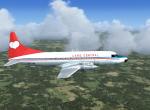 5.61Mb (637 downloads)
FS9/FSX Convair 580 Lake Central textures. Requires Convair 580 aircraft by Greg Pepper. Textures by Gary Harper
Posted Jan 10, 2013 09:51 by Gary Harper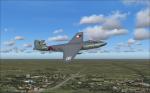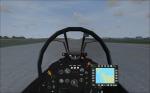 102.65Mb (4792 downloads)
Hawker SeaHawk pack, updated for FSX. All credits go to Steven Beeny for creating this great model!! This nice and agile Hawker product is, in my opinion, one of the finest carrier-jets ever produced. Fifteen liveries, seven models and a repaintable AI, updated panel with acceptable working VC (all necessary gauges included) and some extra's (radar, wind-direction etc.). Gun and smoke effects for fun. I would suggest that you look for the great freeware programmes Arrestor Cables and AI-Carriers, so you can get the best out of flying this bird. Enjoy!
Posted Jan 10, 2013 02:42 by erik hertzberger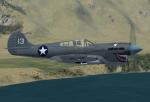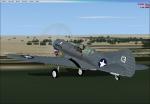 3.89Mb (3609 downloads)
FSX/FSX Acceleration Curtiss P40K The P-40K was the heaviest of the P-40 family.It served mainly in the Pacific theater and in China. It should have been the last model of the P-40 produced, but troubles with the P-60 program left production capacity available at the Curtiss factories, so the production of P-40s was continued despite the obvious weaknesses of the model. GMAX mdl by A.F.Scrub
Posted Jan 6, 2013 16:03 by A.F.Scrub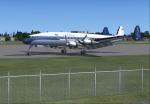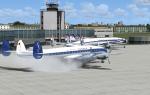 2.25Mb (593 downloads)
FS9/FSX L-1049H Sabena textures. In the late 1950s, Sabena leased three L-1049H Constellations from Seaboard and Western to handle increased passenger loads for Expo 1958 in Belgium. Requires L-1049H model by Manfred Jahn. Textures by Gary Harper.
Posted Dec 30, 2012 17:22 by Gary Harper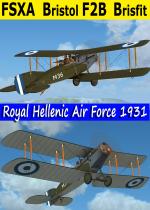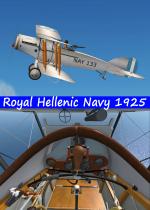 39.29Mb (2094 downloads)
FSX Acceleration Bristol F2B Greek Tourer RHN/RHAF complete package with twin Livery of 1925 Royal Hellenic Navy(All Silver) and 1931 Royal Hellenic Air Force (Dark Green). The superb model by Robert Bruce features detailed virtual cockpit animated pilots and sound. As usual I have included all historical info and photos in the package. The 2 liveries resemble the 81A type(Greek tourer). Textures in DDSx32 bit format(FSX only) by Hellenic Aircraft/Yiannis Katehis Tsetsas
Posted Dec 29, 2012 12:48 by YIANNIS KATEHIS TSETSAS