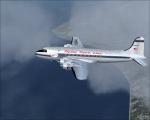 3.17Mb (481 downloads)
FS9 Flying Tiger Line textures for the JBK DC-4 V.3 by Jens Kristensen. These textures represent Flying Tiger's livery for the DC-4 about 1949. Textures by Gary Harper.
Posted Sep 11, 2011 00:22 by Gary Harper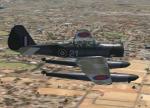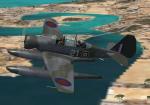 4.99Mb (1793 downloads)
FSX/FS2004 Northrop N3PB floatplane Northrop N-3PB of No. 330 (Norwegian) Squadron RAF. The Squadron was formed at Reykjavik on 25 April 1941 from Norwegian personnel, who had managed to escape from Norway and then undergone training in Canada. They initially flew with RAF Sunderland crews but in May they flew with the 24 aircraft ordered by the Norwegian government.GMAX mdl by A.F.Scrub.
Posted Sep 8, 2011 10:01 by A.F.Scrub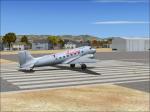 2.24Mb (700 downloads)
American Eagle textures for the default fsx Douglas DC-3
Posted Sep 4, 2011 13:33 by Zane Gray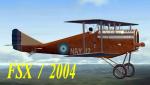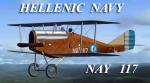 18.47Mb (2411 downloads)
FSX /2004 Ansaldo A-1 Balilla Royal Hellenic Navy Air Service package. This model is to replace my Ansaldo SVA repaint .At the moment it was the closest i could get. So for those of you who downloaded it just replaced with this one.This is the correct model. Eight of these plains where confiscated from an Italian cargo ship at 1921. They where intended for the Turkish Army. They joint The Hellenic Royal Navy Air Service Based at Tatoi Air Field until 1923.This package includes VC 2D Panel , gages and Sound.Thanks to Chris Herring of Top Flight Simulation For the model.Repaint for the Hellenic Colors by: Yiannis Katehis Tsetsas.
Posted Aug 31, 2011 00:58 by YIANNIS KATEHIS TSETSAS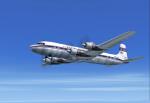 6.29Mb (334 downloads)
Aerovias Sud Americana textures for the FS2002, FS9, and FSX DC-7 aircraft by Greg Pepper and Tom Gibson (also available at Calclassic.com.) Textures by Gary Harper.
Posted Aug 29, 2011 18:10 by Gary Harper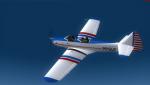 4.07Mb (417 downloads)
PP-GUF Textures for Tim Conrad's PT-19 package.
Posted Aug 28, 2011 07:41 by WODZU_EPGI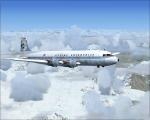 6.10Mb (376 downloads)
Flying Enterprise textures for the FS2002, FS9, and FSX DC-7 aircraft by Greg Pepper and Tom Gibson. Textures by Gary Harper.
Posted Aug 23, 2011 23:19 by Gary Harper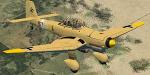 0.66Mb (1822 downloads)
Textures only for the JU-87 Stuka by Capt. Italo D'Attomo and Capt. Giovanni Quai. There are two repaints; WWII European and WWII North Africa. Aircraft is not included. Requires ju87_b-2-stuka.zip file. Repainted by R.E. Wyman.
Posted Aug 22, 2011 00:56 by R.E. Wyman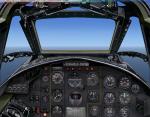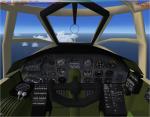 0.60Mb (1460 downloads)
This panel will allow the Boston to work in FSX. This alternative 2D & 3D panel is for ALPHASIM' freeware Douglas Boston MkIII / A-20 Havoc (BostonMkIII.zip or alphbst9.zip), and uses the default's FS2004 gauges of Douglas DC-3, not aported. I dont know if this panel could be used in Fs2004.
Posted Aug 21, 2011 19:53 by Enrique Medal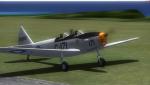 4.17Mb (452 downloads)
1943 Fairchild M-62A-3 textures for Tim Conrad PT-19
Posted Aug 15, 2011 11:26 by WODZU_EPGI