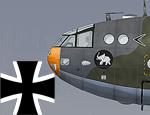 12.14Mb (1274 downloads)
FSX Projet Noratlas Nord 2501 D Nora. The German Luftwaffe used 186 Nord 2501 D built under license. This package allows to install this version. Requires original model by JF Martin & G Millas Texture by Bernhard Lechner
Posted Feb 18, 2013 12:06 by Jean-Francois Martin & Gilbert Millas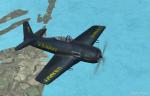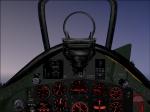 6.23Mb (1570 downloads)
This is Alpha Bleu Ciel's Grumman F-8 Bearcat updated For Flight Simulator X. August 1946 the Blue Angels upgraded their aircraft to the F8F-1 Bearcat. In May 1947, flight leader Lt. Cmdr. Bob Clarke, replaced Butch Voris as the leader of the team, he introduced the famous Diamond Formation, now considered the Blue Angels' trademark. This aircraft is Blue Angel Ship #1 and It's Enemy adversary Beetle Bomb in a 2 Ship Pkg. Aircraft has a fully function 2D and 3D cockpit. New flight dynamics, airshow smoke, Textures are created in a high gloss just the way the Blue Angels kept their ships. Package includes pictures and History Textures and updates by Mark Rooks.
Posted Feb 18, 2013 05:04 by Mark Fireball Rooks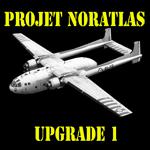 44.75Mb (4841 downloads)
This upgrade brings the following improvements to the Projet Noratlas Base Pack : - Optionnal reflection display on the canopy - Pilot's wiper on landing spot position or up - Astrodome texturing - Wipers texturing - Codes rewriting to prevent the "flood" in wired flight (by Laurent Jardillier) - manual update The Projet Noratlas Base Pack must be installed before lauching the Projet Noratlas Upgrade 1
Posted Feb 17, 2013 08:42 by Jean-Francois Martin & Gilbert Millas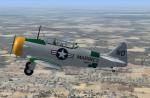 1.07Mb (453 downloads)
Textures for the original FS9 SNJ created by John Detrick/Au-Mav, and updated to FSX Accel by Erik Hertzberger in Feb 2013. All credit goes to these men! jcholman111@yahoo.com This paint scheme is based on the USMC SNJ operated by John Collver on the US airshow circuit, otherwise known as the War Dog. Textures only. Requires FSX Accel SNJ-5C
Posted Feb 15, 2013 23:09 by Jay Holman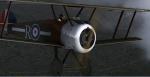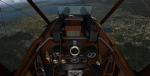 67.43Mb (5651 downloads)
The Sopwith Camel was a British First World War single-seat biplane fighter introduced on the Western Front in 1917. Manufactured by Sopwith Aviation Company, it had a short-coupled fuselage, heavy, powerful rotary engine, and concentrated fire from twin synchronized machine guns. Full animations, 3D gauges and baked textures, firing machine gun effects with sounds and engine smoke. By Craig Richardson & Matt Ivey. Many thanks to: Matt Ivey for the external model, Pam Brooker & Paul Frimston for there wonderful work on the flight model.
Posted Feb 13, 2013 04:58 by uploader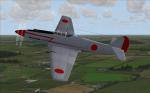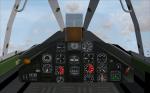 11.43Mb (1310 downloads)
Francesco Giuli's very nice CFS2 Kawasaki Ki-64 "Rob" prototype, now updated for FSX Acceleration. All credits are for him! I've updated the mdl., the panel (nice VC with working gauges, all included), put in a great sound file and made a better air.-file. I also included a mini panel with Japanese instruments. Gun-effects for fun. Enjoy! Update by Erik Hertzberger.
Posted Feb 6, 2013 01:47 by Erik Hertzberger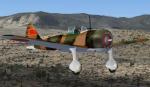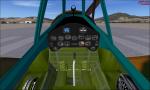 4.35Mb (1457 downloads)
FSX/FS2004 Nakajima Ki 27 Japanese WW2 Fighter When in mid-1935 Nakajima developped a single-seat monoplane fighter, the Nakajima Ki-27, it was by far the most manoeuvrable of the competition. Following further testing in late 1937, it was ordered into production as the Army Type 97 Fighter Model A (Nakajima Ki-27a). The type saw extensive action in the early war years.GMAX mdl by A.F.Scrub.
Posted Feb 5, 2013 11:40 by A.F.Scrub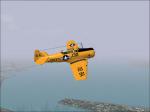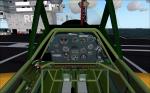 25.53Mb (4441 downloads)
North American SNJ-5C, the Navy version of the AT-6 with working tailhook, updated for FSX Acceleration. Nice VC with working gauges (included). All credits go to the original authors. 2 sound maps, one that originally came with the model and one more realistic. Enjoy!Update by Erik Hertzberger
Posted Feb 3, 2013 07:24 by Erik Hertzberger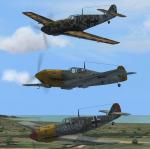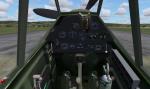 24.49Mb (6627 downloads)
FSX/FS2004 Bf 109E German WW2 Fighter In late 1938, the Bf 109E entered production. It was the standard Luftwaffe fighter in the first years of WW2. The Bf 109 (designed by Willy Messerschmitt) and the later variants were some of the greatest fighter aircraft of the war. They are certainly the most famous of all German aircraft ever built. Three variants included. GMAX mdls by A.F.Scrub.
Posted Jan 27, 2013 11:30 by A.F.Scrub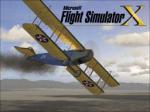 31.86Mb (3637 downloads)
Curtiss Jenny for FSX. This is the FS2004 Curtiss jenny converted. Since the Curtiss Jenny didn't have nav lights or landing Lights, I kept it that way to be as real as possible. Although I did add better flight dynamics and smoke effects. This aircraft was the FS9 model that was converted to FSX and will no longer work in FS9 with the conversion added. David Grindele
Posted Jan 22, 2013 08:27 by David Grindele