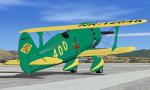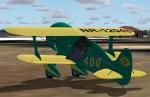 4.70Mb (1086 downloads)
FSX/FS2004 Laird Super SolutionV2 The Laird "Super Solution" was designed and built for the Cleveland Speed Foundation. Work began on the Super Solution LC-DW500 the 8th day of July, 1931 and it was test flown on the 22nd of August, 1931. Named the "Sky Buzzard", the plane had a top speed of 265 mph. This is a completely new model with textures by Jeff Lewis. GMAX mdl by A.F.Scrub
Posted Apr 25, 2013 10:00 by A.F.Scrub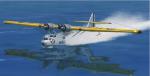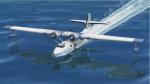 37.96Mb (6557 downloads)
This is an update for FSX and FS9 of the Alphasim pby Catalina. I updated the flight dynamics, changed the size of the autopilot, changed the GPS, and altered and renamed the smoke effect.
Posted Apr 16, 2013 08:15 by Bob Chicilo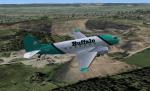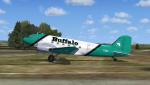 6.31Mb (1981 downloads)
Buffalo Airways textures for the Douglas C-47 FSX by Manfred Jahn and team.
Posted Apr 15, 2013 03:35 by JALopezR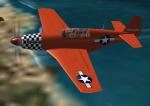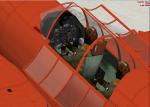 8.68Mb (2451 downloads)
FSX-FS2004 Mustang P-51b twoseater During the last months of WW2, many war weary mustangs were converted as twoseaters. They were used for liaison duties and to give ground personnel a little flying experience. During the Normandy landings General Eisenhower was flown over the beaches in a two seat Mustang. Mdl tested in FSX/FSX Acceleration and FS2004, windows 7. GMAX mdl by A.F.Scrub
Posted Apr 12, 2013 09:18 by A.F.Scrub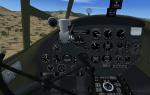 16.42Mb (4980 downloads)
FSX/FSXacceleration Martin B-26 Marauder The Martin B-26 Marauder was a World War II twin-engine medium bomber built by the Glenn L. Martin Company. First used in the Pacific Theater in early 1942, it was also used in the Mediterranean Theater and in Western Europe. After entering service with the U.S. Army, the aircraft received the reputation of a "Widowmaker" due to the early models' high rate of accidents during takeoff and landings.This is an upgrade of David Eckerts Marauder. Tested and flown in FSX/FSX Acceleration and Windows7. Converted by A.F.Scrub.
Posted Apr 10, 2013 04:21 by A.F.Scrub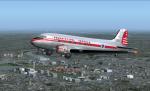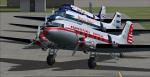 5.57Mb (417 downloads)
Pennsylvania Central Airlines textures for the FSX default DC-3 aircraft by Microsoft/Aces and modified James Eden and Jon Murchison. These textures require AWESUM4SUM.zip modification to the default FSX DC-3 Textures by Gary Harper.
Posted Apr 9, 2013 23:10 by Gary Harper

2.08Mb (2819 downloads)
The HP-42 represented the epitome of elegant air line travel on British Imperial Airways just before WW2. Eight were constructed; four used on the Western European routes and four assigned to the Eastern Asia-African routes. This is a native FSX Acceleration project. It has the usual animations and has DXT5.DDS textures. The VC and interior are based on photos. The VC has animated flight controls and working gauges. By Paul Clawson
Posted Apr 6, 2013 14:21 by Paul Clawson
0.95Mb (182 downloads)
This is a config file that will add soft green lighting to an otherwise unlit night cockpit for the Dornier bomber models M, P, Z2 and 10 from "Thicko" and A.F. Scrub. Cfg file only. Freeware mod.
Posted Apr 2, 2013 20:53 by Rick Herring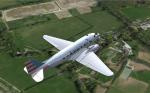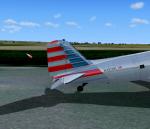 8.99Mb (769 downloads)
American Airlines new livery for DC3. This is a repaint of Manfred Jahn's & team Douglas C-47. Texture by JALopezR
Posted Mar 31, 2013 07:02 by JALopezR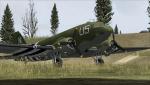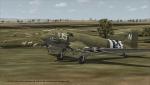 9.03Mb (1903 downloads)
Typical C47 Skytrain, this issue of the 81st Squadron, 463rd Group troop transport, was based at Membury, Britain, between March 1944 and February 1945; although he participated in the airborne assault south of France, from the Italian base of Voltone, during July and August 1944. The "Buzz Buggy" square mission indicates his participation in Normandy, southern France, Nijmegen and Bastogne, in missions parachuting and glider towing. This is a repaint of Manfred Jahn's & team Douglas C-47 Texture by JALopezR
Posted Mar 26, 2013 14:43 by JALopezR