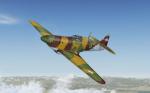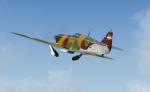 1.26Mb (340 downloads)
Rogozarski IK-3 fighter texture for William Dicken beautiful model.
Posted Mar 13, 2012 11:44 by Bozo Mrsulja


18.91Mb (1872 downloads)
The Douglas B-18A entered the USAAC inventory in 1937 and was used as a bomber until 1942. Some were later converted for anti-sub patrols by adding a radar to the nose. This is a native FSX Acceleration project. It has the usual animations plus animated bomb bay doors and retracting top turret and machine gun. It is painted for the 7th Bomber Group stationed at March Air Base. It has reflective textures in DXT5.dds format. The VC and 2D panel are from the default DC-3. By Paul Clawson
Posted Mar 10, 2012 19:36 by Paul Clawson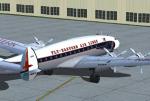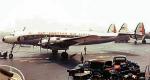 12.58Mb (1445 downloads)
This is an updated texture to the one I submitted a couple days ago. I've included 2 textures. One for Manfred Jahn's L-049 Connie and one for his L-749 Connie. The L-749 you can find here. The L-049 you will have to find elsewhere. DO NOT USE THE L-1049 and up. The vc, and engine cowling textures are completely different.
Posted Mar 6, 2012 10:30 by Kelly McKernan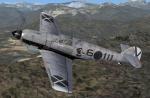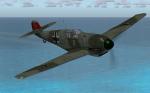 7.24Mb (3399 downloads)
FSX/FS2004 Messerschmitt Bf109B/D The Bf109B Berta and Bf109D Dora were early variants of the BF109. Both were used in the Spanish civil war. The Dora was the standard version of the Bf 109 in service with the Luftwaffe during the period just before World War Two. Despite this, the type saw only limited service during the war, as all of the 235 Doras still in service at the beginning of the Polish campaign were rapidly taken out of service and replaced by the Bf 109E, except in some Nachtjäger (night fighter) units, where some examples were used into early 1940. You get both variants. GMAX mdl by A.F.Scrub.
Posted Feb 27, 2012 16:43 by A.F.Scrub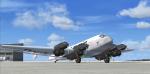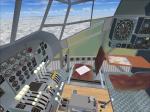 17.11Mb (3985 downloads)
I updated Hauke Keitel, Rolf-Uwe Hochmuth and Claudio Mussner's FS2004 Junkers Ju 90 Heavy Airliner. I replaced the "KEDI" gauges with FSX Compatible ones from Norcal Prop Club's JU-52, JBK's DC-4M Northstar and A.F.Scrub's JU-87B Stuka. I directly replaced German gauge for German Gauge except when I had no German replacement gauge, and there are very few non-German Gauges. There by replicating the panel as close to the original as practical. There are four textures: Junkers demonstrator with inline engines and three Lufthansa radial powered ones. Has both working VC and 2D panels.
Posted Feb 26, 2012 03:11 by Michael E. Roberts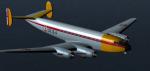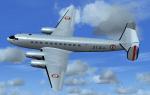 2.55Mb (927 downloads)
2 Aeronavale repaints (textures only) for Jens Kristensens excellent SE161 Languedoc. A development of the FWW 200 Condor airliner/MPA, the Languedoc was an indifferent airliner, but found extensive use with the Armee'd Air and Aeronavale as a transport/hack, SAR aircraft and navigation/crew trainer. With the gracious permission of Jens.
Posted Feb 22, 2012 19:38 by Lazarus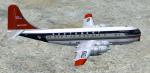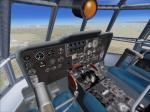 57.01Mb (4721 downloads)
I updated Greg Peppers Northwest and PanAM radar equipped 377s & United non-radar 377. I replaced all of the incompatible gauges in both the 2D & VC panels and added texture thumbnails. These are stand alone aircraft. I also included in this package, three MATS textures with thumbnails and updated aircraft CFG file for Greg Peppers C-97. You will need the Boeing C-97 KC-97 377 Stratocruiser Updated Package for these textures and cfg to properly work. Includes both 2d & VC panels
Posted Feb 15, 2012 02:06 by Michael E. Roberts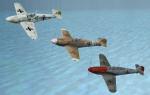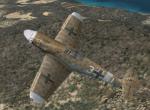 12.37Mb (2650 downloads)
FSX-FS2004 Bf 109F 'Friedrich' Early in 1940, Messerschmitt designed a major improvement to the Bf 109. The 'F' model was planned to include structural and aerodynamic changes and a higher performance powerplant, the 1350 horsepower DB 601E. By tucking the radiators more tightly into the wings, the designers reduced drag and improved lift. The cowling was streamlined, the spinner enlarged, the propeller blades widened and shortened, the wingtips rounded, and the tail plane bracing struts removed. About 2,200 Friedrichs were built. GMAX mdl by A.F.Scrub
Posted Feb 14, 2012 06:18 by A.F.Scrub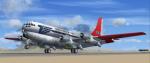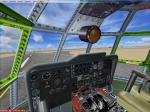 174.87Mb (11672 downloads)
I updated Greg Peppers C-97, KC-97E, KC-97G, KC-97L & 377 Stratocruiser for FSX. I replaced all incompatible gauges in the VC & 2d panels, added jet assist sounds for the KC-97L & added texture thumbnails. Includes both 2D & VC Panels.
Posted Feb 13, 2012 02:45 by Michael E. Roberts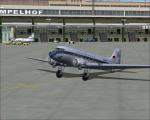 1.70Mb (1192 downloads)
Lufthansa texture for the default FSX Douglas DC-3. Made by ricardo_tv
Posted Feb 12, 2012 13:49 by ricardo_tv