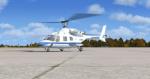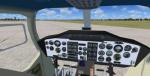 8.27Mb (9246 downloads)
Gmax Bell 222 B modified for FSX. New gauges added. Panel modified with paint and XML gauges so now it is fully compatible with FSX. This was a GMax model made originally for FS2002 with GMax and now updated to work in FSX. Thank you to Alan Devins for the model. It is unusual for a model from FS2002 to be OK In FSX! This one is OK! Modified by Danny Garnier.
Posted Sep 25, 2011 09:27 by Garnier D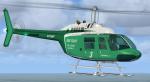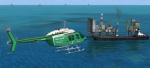 20.55Mb (820 downloads)
FSX default Bell 206B repaint textures for the fictional Gulf Coast Heli-Charter, whose main business is ferrying oil workers to and from the oil rigs in the Gulf of Mexico. Includes both 1024 x 1024 and 2048 x 2048 size textures, 32 bit with no mips for clarity. Install one, or the other, or both at once if you wish. Easy installation. Repaint by Tom Tiedman.
Posted Sep 10, 2011 08:49 by Tom Tiedman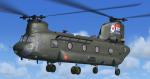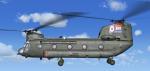 2.23Mb (5208 downloads)
RAF Chinook 30th Anniversary Textures. This pack will give you the 2011 30th anniversary textures for the ukmil Boeing Chinook. Requires the freeware RAF Boeing Chinook by UKMil. Textures by UKMIL [www.ukmil.org.uk]
Posted Sep 4, 2011 10:29 by UKMIL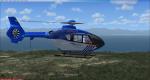 1.15Mb (3204 downloads)
Dutch Police textures for the Heiko Richter EC-135 updated for FSX by Danny Garnier.
Posted Aug 18, 2011 09:14 by Club508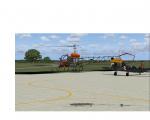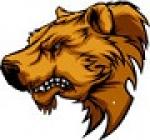 3.55Mb (532 downloads)
FSX/FS2004 textures only for the Bell 47G-2 of German Air Force Luftwaffe), c/n 254, manufactuerd by Augusta-Bell. Also based at Air Force Base Fuerstenfeldbruck (Bavaria). Coded at Service time at GAF and later: AS+054 --> LA+104 until 1968 --> since 1968: 74+13. Sold to France --> F-BUYU. Repaint for the wonderful Bell 47 by gmax. / Jean Marie Mermaz. Only for freeware, not for commercial using.
Posted Jul 25, 2011 23:02 by Hans-Juergen Kasper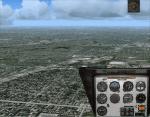 3.67Mb (474 downloads)
Alternative VC and 2d panel for the Eagle Rotorcraft Simulation FSX model. Please look at the readme.txt - notably about the (default) gauges. By Pierre Fasseaux
Posted Jul 23, 2011 07:23 by Pierre fasseaux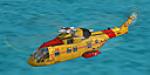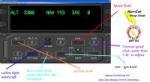 0.21Mb (12320 downloads)
Fixed Version. Helicopter Auto Pilot. (Fixed original upload). This file uses Antti Pankonen's Hover/Auto Pilot (used in Nor-Cals AS 350) to the Microsoft FSX EH 101 and any other rotorcraft for that matter. This system allows for a much more stable hover and therefore use of the winch and sling load operations. Auto pilot on long flights is a plus especially in rotorcraft. When I originally uploaded this file I left off two files that need to be copied into the FSX root directory. This is a rotorcraft autopilot that can be used for any rotorcraft.
Posted Jul 22, 2011 11:41 by Hugh G. Tester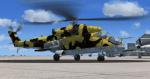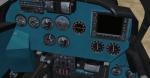 14.75Mb (7182 downloads)
MI24V Algerian Air Force. Updated version of Tim Conrad's Mil 24 with steadier handling.
Posted Jun 30, 2011 07:14 by HADDAD BOUFARIK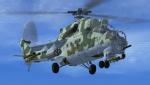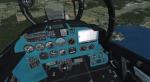 7.10Mb (10548 downloads)
The Algerian Air Force MI-24V Hind E Mil MI-24V Hind E FSX Sp2/Xp tested Mil MI-24V Hind E Deadly looking, and just as lethal, the Mil MI-24 series of Helicopter Gunships are perfect Cold War images of the Soviet concept of a "Flying APC" Armed with AT Missles, Rockets and Cannon, and capable of transporting 8 Troops in its cabin. Caused much concern in the West, where there was no counterpart, and given the NATO code-name "Hind" This model has multiple paint schemes, lots of ani's,full vc gauges. Original model by Tim Conrad. Updated for fsx by the Nor-Cal Prop Club. Algerian textures by LOTFI ABDELGHANI. Allow all gauges.
Posted Jun 17, 2011 16:02 by LOTFI ABDELGHANI ALGERIAN OF EL MADANIA ALGRIERS ALGERIA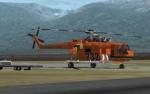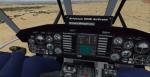 16.52Mb (25168 downloads)
FSX Sikorsky S-64 SkyCrane.The Sikorsky S-64 Skycrane is an American twin-engine heavy-lift helicopter. It is the civil version of the United States Army's CH-54 Tarhe. The S-64 Aircrane is the current production version, manufactured by the Erickson Air-Crane company. Model by Jordan Moore with updates to make it compatible with FSX. Includes VC, Multiple models including firefighting with sea snorkle.
Posted May 21, 2011 06:30 by Executable