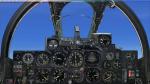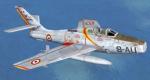 6.82Mb (1769 downloads)
Complete aircraft. Outstanding model by Kazunori Ito. Flight dynamics by K. Ito, tweaked by Jean-Pierre Langer and Jean-Luc Peters. Comprehensive widescreen 2D panel by J.L. Peters, based on J.P. Langer's 4:3 panels. FSX compatibel gauges by J.P. Langer. USAF livery by K. Ito, great FAF repaint by Jean-François Martin.
Posted Nov 7, 2010 13:48 by Jean-Luc Peters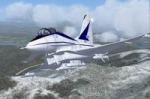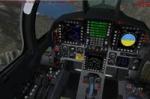 11.96Mb (16046 downloads)
FSX/FS2004 British Aerospace EAP Package. The British Aerospace EAP was a technology demonstrator aircraft developed as a private venture in the 1980s and which eventually formed the basis for the Eurofighter Typhoon. Ex payware model by Iris. No longer supported.
Posted Nov 6, 2010 15:11 by Soaring Falcon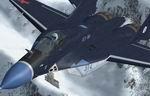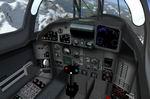 12.79Mb (15336 downloads)
FSX update for the wonderful freeware Iris Mig29 Fulcrum Package. Makes the Mig 29 flyable in FSX without warnings and with a working VC. Panel.cfg updated to include only FSX compatible gauges. No incompatible gauges included! Also included textures with thumbs. Requires the Iris Mig29 Fulcrum Package. Danny Garnier.
Posted Nov 5, 2010 11:19 by GARNIER D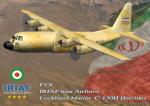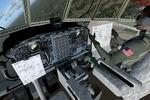 22.83Mb (18167 downloads)
IRIAF Iran Airforce C-130 C3 package. 40 years in service in Iran. Original C-130 model by Brian Franklin/Simshed and updated by Eduardo Fadul. Panel updated for FSX by Danny Garnier. Now you can fly the best freeware C-130 in your FSX. IRIAF Iran Airforce repaints by Arman Riazat.
Posted Oct 31, 2010 19:09 by Arman Riazat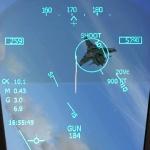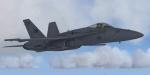 13.62Mb (40140 downloads)
This is the Acceleration F/A-18 Hornet equipped with 20mm M61 cannon and a fully functional air-to-air gun mode found in the real F/A-18. With the two radar modes, the two gun sights and the flying tracers, the virtual dogfight will be very similar to a real one. You will not be able to shoot down other aircraft, but you will receive an immediate indication on your HUD if a bullet hit the bandit. The flight model is unchanged from the Acceleration F/A-18 except for allowing manually controlled flaps and reducing the arresting wire tension for smoother carrier landings. The HUD is an upgrade of the Realistic F/A-18 HUD by Jivko Rusev and Scott Printz, which allows ILS and TACAN navigation for aircraft carriers. You will also get a couple of additional gauges - an In-Flight Refueling Gauge, PLAT Camera and a Carrier Landing Gauge. By Jivko Rusev.
Posted Oct 29, 2010 23:33 by Jivko Rusev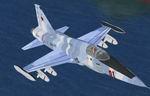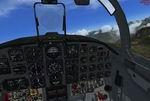 18.58Mb (6524 downloads)
FSX F-5 Freedom Fighter VFC-13 Saints package. Updated version of Mark Rooks repaint of Tim Conrads F-5. Fixed eyepoint view and added Tim's original VC. This is a Repaint of Tim Conrad's F-5 Freedom Fighter For Flight Simulator X Painted in a low luster Desert Camo Paint Scheme of The VFC-13. The VFC-13 Saints provides quality adversary training for regular Navy fleet and replacement squadrons and air wings, reserve fighter and attack squadrons, U.S.A.F. and U.S.M.C. units,. In 1994, the Fighting Saints Received a Battle "E" award. In April 1996, The Saints made the transition to the F-5E/F Tiger II Textures by Mark Rooks of RDG Aircraft Package Includes Pictures of the Actual Aircraft and Squadron History. Updated by Chris Evans October 2010.
Posted Oct 29, 2010 08:06 by Chris Evans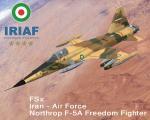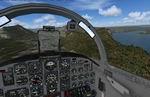 11.48Mb (5487 downloads)
Northrop YF-5A IRIAF Iran Package. original F-5A package by Tim Conrad with VC. Iran Airforce texture Airforce of Iran by Arman Riazat
Posted Oct 27, 2010 04:45 by Arman Riazat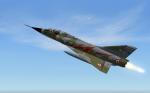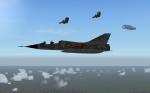 16.32Mb (13001 downloads)
FS2004 / FSX Dassault Mirage III B "Last Flight" with new VC, full package with 2 liveries and 4 aircraft, by Patrice Grange. This IS NOT A SIMPLE REPAINT of my former Mirage IIIB. This is a completely reworked model with a lot of new features and animations: fully reworked textures, different canopy positions, ejection process, wheel blocks and ground animations, enhanced virtual cockpit with new gauges and animated lights, etc. The Mirage III is the emblematic French Fighter of the sixties. This new package contains 2 different Mirage III B (two seat trainer): special last flight version in 3 different configurations and standard silver scheme. This package is complete and stand-alone. The models have full moving parts and animations (control surfaces, gears, spoilers, canopy, dragchute, rocket cover, pilot ladders, guns, wheel blocks, etc.) + a new complete virtual cockpit + a custom 2D panel. Fully compatible with both FS2004 and FSX (SP2).
Posted Oct 12, 2010 17:31 by Patrice Grange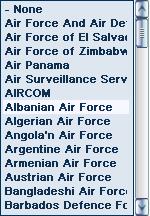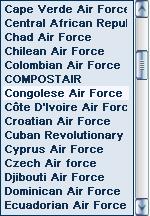 0.00Mb (5281 downloads)
Military call sign package for FSX. To install go to your fsx folder and open Airlines.cfg with "notepad". Do the same with the file you downloaded and copy the text from the downloaded file to the original airlines.cfg Special thanks to my mother ( she also worked on this project)
Posted Oct 11, 2010 08:52 by Charon De Beukelaer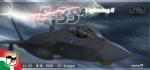 11.43Mb (1461 downloads)
FSX F-35A Lightning II, 32 Stormo AMI. Series "Italian Style" - LM F-35A Lightning II of 32 Stormo, 13 Gruppo. Attention: high definition textures (4096). Repaint for the payware model F-35 by Dino Cattaneo. By Luigi Martinelli.
Posted Oct 3, 2010 16:04 by Luigi Martinelli - merida72