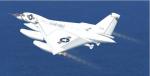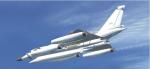 1.53Mb (5550 downloads)
This is an update for FSX acceleration of the B-58 Hustler by JRLucariny. I have updated the flight dynamics, added all the wheels, made a minor change to the panel background, changed guages as necessary, and changed the afterburner burners. This is the whole aircraft. No virtual cockpit. See fix next page
Posted Nov 10, 2009 13:40 by Bob Chicilo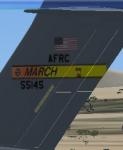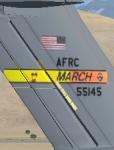 0.10Mb (1153 downloads)
While flying the March Air Reserve Base C-17, I notice that the right side of the tail had the March name backwards. These texture fixes that among other minor problems. New fixes for tails of March's "Spirit of Ronald Reagan", "Spirit of California", and one with no name assigned.
Posted Nov 7, 2009 23:33 by Dana Eng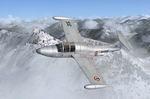 14.42Mb (12754 downloads)
FSX SP-2 Acceleration Morane Saulnier MS.760 Paris Jet French four seat light jet aircraft. Said to be the fore runner of the current VLJ's and biz jets, first flying in 1954. This FSX model comes with 3 paint schemes, multiple cockpit views, custom gauges, etc.
Posted Nov 7, 2009 08:21 by Uploader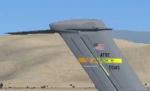 0.49Mb (3252 downloads)
This package contains textures for 3 of March Air Reserve Base in California cargo planes. UKMIL's excellent C-17 Globemaster III files are required and website is listed below. Their C-17 has a complete 2D panel as well as a complete working Virtual Cockpit. The rear cargo bay opens.
Posted Nov 6, 2009 11:46 by Dana Eng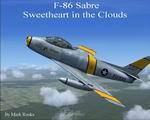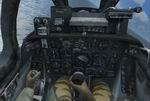 16.82Mb (8153 downloads)
This is a Repaint Kirk Olsson's F-86 Sabre Jet Updated for FSX and Painted in Korean War Era ( 1956-1957 ) United States Air Force 311th Fighter Bomber Squadron " The Sidewinders " Korea during the Korean War. Textures and updates by Mark Rooks of RDG Aircraft. This Package includes pictures and squadron history Aircraft is entitled " Sweetheart in The Clouds " In addition this package includes the FSX compatible Virtual Cockpit (VC) updated by the Nor Cal Prop Club.
Posted Nov 6, 2009 10:15 by Mark Rooks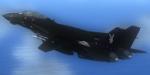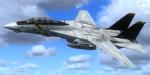 20.04Mb (10537 downloads)
8 texture sets for Dino Cattaneo's new F-14D: VX-9 XF001, VX-9 XF254, NAWC, PMTC, Ace Combat Aurelian Navy/Leasathian Navy/Osean Navy/Razgriz. By Mike Durao
Posted Nov 5, 2009 17:38 by Mike Durao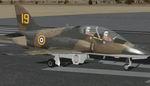 3.01Mb (7679 downloads)
The HS 1182 multi-purpose ground attack-trainer. It first flew in 1974, entered service in 1976 and is produced today as the BAE Hawk. This model features reflective metallic skin and full animations. The panel background is based on photographic material found in the net. Included in this model there is also a simplified Virtual Cockpit, with working essential flight instruments and animated flight controls. Capt. I. D'Attomo
Posted Nov 1, 2009 06:38 by I. D'Attomo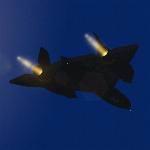 8.88Mb (25693 downloads)
This is a complete aircraft package of the Alphasim SR-71 freeware version. I have updated the virtual cockpit graphics and created a completely new 2D panel. I hope you enjoy flying it. Steve Hess
Posted Oct 30, 2009 22:44 by Steve Hess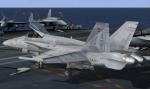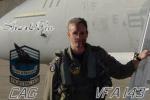 6.40Mb (10595 downloads)
I know alot of you people do not like the FA-18 from the Accelleration Pack. It is simply flying like a toy! Well we from the USNVT team made our own version. We included a new Skin, a new HUD and a totally new Flight Model! This is a replacement for the original FA-18 from the Accelleration Pack. Credits go to Tim "Piglet" Conrad for the excellent FA-18 HUD we have used in our FA-18.
Posted Oct 27, 2009 09:33 by Karl Meindl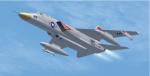 2.15Mb (3270 downloads)
This is an update for FSX acceleration of the RA-5C Vigilante by Massimo Altieri. I believe the 3rd. I have updated the flight dynamics, added a few gauges to the panel, and changed the afterburner burners. This is the whole aircraft. VC included. No previous updates necessary.
Posted Oct 26, 2009 15:14 by Bob Chicilo