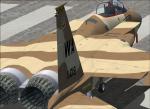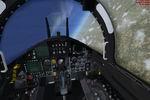 129.75Mb (46317 downloads)
Freeware release of the Iris Simulations F-15 C, and D, Eagle ported over to work in FSX. Includes multiple models, liveries. Full working virtual cockpit (VC). All credit goes to Iris Simulations for this aircraft file! And a big thanks to them for their their generosity. Check out NATIVE FSX IRIS Pro Series aircraft HERE! http://www.irissimulations.com Or just wEB search Iris Simulations...
Posted May 5, 2010 23:40 by T. Marson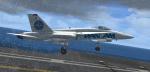 2.58Mb (1018 downloads)
Pan Am Textures only for the default FSX Acceleration FA-18 Hornet. By Juan Ramiro Franceschini
Posted May 3, 2010 17:51 by Juan Ramiro Franceschini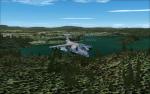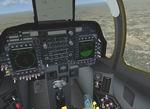 57.49Mb (31054 downloads)
Boeing AV-8B harrier! Ex payware from Iris, with flight dunamics update. Comes with smoke & wing vorticies. Awesome VTOL performance, as well as in flight. Lame 2d and VC, but you can always replace the 2d panel with a different one. Originally for FS2004.
Posted Apr 23, 2010 18:00 by Grant Pollak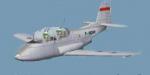 1.54Mb (2160 downloads)
The SIPA 300 was a tandem two-seat ab-initio jet trainer first flown in September 4, 1954. It was powered by a 350 lbst Turboméca Palas, as the Sipa 200. Provisions were made for the installation of a more powerful Turboméca Marboré II. This model features reflective metallic skin and full animations. The panel background is based on photographic material found in the net. Included in this model there is also a Virtual Cockpit, with working essential flight instruments and animated flight controls, plus camera definition views. You MUST also insert the enclosed 'GougeSound.dll' in the Main FSX folder (if you don't have it yet) otherwise you will experience an FS crash!!! Capt. I. D'Attomo Capt. G.Quai
Posted Apr 23, 2010 06:11 by I D'Attomo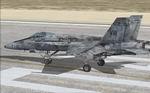 4.18Mb (3695 downloads)
FSX Default F/A-18C Ragin' Bulls. Repaint of VFA-37 Ragin' Bulls F/A-18C Hornet using Acceleration default F-18. Textures only. By Ray Gagnon
Posted Apr 22, 2010 16:14 by admin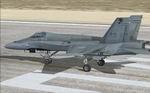 3.06Mb (1575 downloads)
FSX Default CF-18 440 Sqn. Repaint of 440 Sqn Vampires Low Vis F/A-18C Hornet using Acceleration default F-18. Textures only. By Ray Gagnon
Posted Apr 22, 2010 16:12 by admin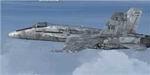 3.91Mb (3952 downloads)
FSX Default F/A-18C Black Knights MARPAT. Repaint of VFMA-314 Black Knights MARPAT. F/A-18C Hornets using Acceleration default F-18. Textures only. By Ray Gagnon
Posted Apr 22, 2010 02:53 by admin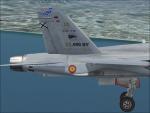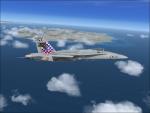 9.99Mb (1544 downloads)
Repainting of the default F/A-18 Acceleration with the emblems of the 46 Wing Air Force based at Gando, Gran Canaria. repainted these are a modification of the original texture included in the Acceleration pack, with the motif and name of the 10 years and 25,000 flight hours in the F/A-18 wing 46. So only the texture ALA46_aniversario exist in reality,
Posted Apr 20, 2010 17:20 by Luis López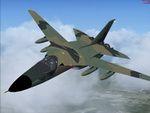 6.79Mb (7727 downloads)
Sp1,SP2 & Acceleration. This is Mike Stone's F-111C repainted as an FB-111A.Features include: Weapons System Operator Panel with Working TERRAIN FOLLOWING RADAR scope that shows accurate ground mapping ahead of aircraft in 5, 10 or 15 mile ranges, THREAT WARNING DISPLAY shows airborne AI aircraft in 20 or 40 mile ranges, Ground Attack RADAR displays airports as ground targets and ground terrain in ranges of 5,10,30,80 and 200 miles. INS panel displays digital readout of latitude, longitude, and altitude, TFR and TWR gauges automatically change brightness between day and night to match lighting conditions. New Autopilot and Lighting control panels. Attack RADARs have new colors for better resolution, Ground Track added to Attack Radar, and Ground Targets and Ground Track can be switched on & off. The aircraft has the missing Nav, Tail and Beacon lights added. The cockpit lighting has been change from white to red and the formation lights have been changed to their correct color. A new afterburner effect has been added. New Website with support forum: http://sites.google.com/site/shess0757/home Includes custom gauges by Dietmar Loleit created for this project. Textures, 2d Panels (no VC), and effects and Other mods By Steve Hess.
Posted Apr 20, 2010 15:13 by Steve Hess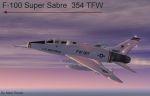 32.68Mb (4000 downloads)
This is Kazunori Ito's F-100 Super Sabre Modified for Microsoft Flight Simulator X .The 354 TFW Fighter Wing, Commander Col James F. Hackler flew it's first operational F-100 into Myrtle Beach AFB Feb. 5th 1957 Pictures and History included . This Aircraf uses Bob Chicilo's 2d Panel for FSX. No VC.Textures By Mark " Fireball " Rooks of RDG Aircraft
Posted Apr 20, 2010 06:13 by admin