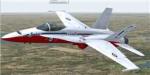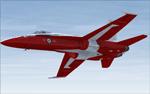 3.48Mb (4289 downloads)
FSX Acceleration F/A-18C Snowbird Textures. Fictional repaint of Snowbird 1, Canadian military aerobatics team, F/A-18C Hornets using Acceleration default F-18. Textures only
Posted Aug 22, 2009 04:08 by Ray Gagnon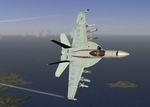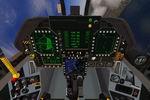 31.02Mb (58265 downloads)
Boeing F/A 18E Super Hornet Packaged for FSX. Complete package to include F/A18E by Daisuke Yamamoto and Hiroaki Kubota with official FSX update by Team KBT. This file also includes the speed increase mod by Simone Prattico and the FSX HUD update by Scott Printz. All tested and prepared for easy install in FSX with thumnails added and nothing else needed. Packaged by Chris Evans
Posted Aug 21, 2009 10:46 by Chris Evans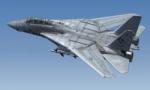 24.80Mb (27136 downloads)
This is an update for the wonderful F-14 Tomcat created by the wonderful Dino Catteneo. This enables you to use what I would call "the beast," without having to buy the FSX Acceleration expansion pack. Read the Read Me for further information.
Posted Aug 19, 2009 14:16 by Jimmy Petrilli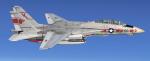 7.66Mb (5845 downloads)
FSX F-14D Tomcat / VF-1 Wolfpack textures only for Dino Cattaeno's FSX F-14D Tomcat V1.00, (or V1.06 below & subsequent updates probably) in the scheme of VF-1 Wofpack on their first cruise aboard the USS Enterprise. *repaint by Bruce Fitzgerald
Posted Aug 19, 2009 04:11 by Bruce Fitzgerald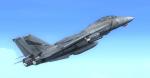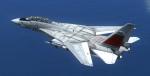 37.53Mb (7255 downloads)
12 texture sets for Dino Cattaneo's new F-14D: VF-2 NE100/111, VF-31 AJ100/101/102/103, VF-101 AD160, VF-213, AJ201/206/213, Ace Combat Emmerian Navy/Estovakian Navy. By Mike Durao:
Posted Aug 16, 2009 11:49 by Mike Durao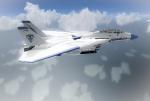 7.16Mb (3088 downloads)
This is a Freeware Paint for the F14D By Dino Cattaneo The F14D plane can be downloaded at www.simviation.com. Do not upload to any payware site.This paint and aircraft or not sor sale. Do not use without having fun Flight Sim Nation or any members thereof hold no responsibility with using this paint scheme on your computer nor do we handle any support for the aircraft itself. It's fine..it's just a paint job, Enjoy! F14D Aircraft by Dino Cattaneo (required above) FSN Paint by Owen (Crazieman) Young
Posted Aug 16, 2009 04:58 by Owen (Crazieman) Young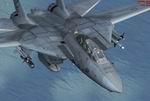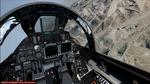 25.68Mb (38644 downloads)
F-14D Package for FSX/Acceleration. This is the latest (1.00) public release of my Grumman F-14D Tomcat project for Flight Simulator X:Acceleration. This build is far from being perfect as several bugs are still present (mainly in the cockpit) - However, as I am not sure I will have the time to fix them in a reasonable time, I decided to release it as is now. Fixes to the existing bugs will be made available through updates asap. Dino Cattaneo
Posted Aug 16, 2009 04:37 by Dino Cattaneo
1.52Mb (1172 downloads)
This package encloses the missing Coral-FLT F-15J VC panel textures and restores the missing lines in the panel.cfg file for them. The main file is here at http://www.simviation.com/simviation/index.php?ID=64&page=10 .. 1.52 MB
Posted Aug 15, 2009 17:06 by Dana Eng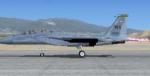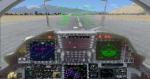 11.84Mb (7105 downloads)
FSX/FS2004 Military Nellis AFB, Nevada F-15E Strike Eagle starter package. This package contains the repainted tail texture for the Coral-FLT Team F-15CJ, which is included. The Nellis AFB 57th Wing, 17th WPS (Weapons Training School) flies the F-15E and is represented here as the repainted textures only for Kimitaka Nishida's Coral-FLT F-15 Eagle VC Model Version 2.00, which is the "C" model. I highly recommend the donationware version 2.3 for 2-seater, which would truely represent the F-15E Strike Eagle. The Freeware 2.0 version (which is included) is located here at http://www.simviation.com/simviation/?type=item&ID=64&page=24. the donationware 2.3 version is located here at http://www.flightinfo.jp/coral/f-15hangar.html. This package is complete with F-15E panel in 2D, a WSO (Weapons Safety Officer) rearseat 2D panel, and a VC Hud panel and effects.
Posted Aug 14, 2009 00:38 by Dana Eng

0.01Mb (6764 downloads)
I saw this Mig-21 F-13 by Ivan Jurcaga with an amazing sound set and model. The VC is okay, but not fully clickable. I've been reworking .air files and .cfg files for a few demo teams and an Abacus add on pack and decided to do this for fun. It flies much more accurately than the default flight dynamics for the aircraft and I've changed everything from the flight dynamics themselves to the rate of animation and fuel flow.
Posted Aug 13, 2009 00:29 by John Corsi