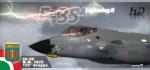 11.46Mb (832 downloads)
FSX F-35A Lightning II, 50 Stormo AMI. Series "Italian Style" - LM F-35A Lightning II of 50mo Stormo, 155mo Gruppo. Attention: high definition textures (4096). Repaint for the payware model F-35 by Dino Cattaneo. By Luigi Martinelli.
Posted Oct 3, 2010 15:42 by Luigi Martinelli - merida72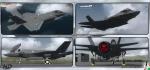 7.79Mb (1192 downloads)
FSX F-35A Lightning II, 51 Stormo AMI. Series "Italian Style" - LM F-35A Lightning II of 51mo Stormo, 132mo Gruppo. Attention: high definition textures (4096). Repaint + fix for the payware model F-35 by Dino Cattaneo. By Luigi Martinelli.
Posted Oct 3, 2010 15:12 by Luigi Martinelli - merida72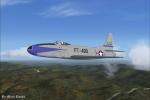 7.72Mb (3103 downloads)
This is Alpha Sim's freeware P-80 Shooting Star For Flight Simulator X. This is 45-8490 / FT-490 currently on display at the Castle AFB Museum, Atwater, California. She wears a single MiG-15 kill marking under the cockpit .On November 8, 1950, the first jet-vs-jet aerial combat took place between a P-80 Shooting Star and a MIG-15 in the area in northwest Korea later known as "MIG Alley." Several days prior to the fateful day, MIG-15 jets had been encountered by U.S. AF F-51Ds on patrol near the Yalu River area. On the afternoon of 8 November, Lt. Russell Brown piloting his Shooting Star of the 16th Fighter Squadron, out maneuvered two attacking MIG-15s, tacked onto the tail of one of them, and poured .50 caliber fire into him until the MIG exploded. It was the first of 827 MIGs to be shot down in Korea and the first jet-vs-jet victory ever. Textures and Updates by Mark Rooks of RDG Aircraft.. This aircraft is Entitled " First Kill "
Posted Sep 27, 2010 08:01 by Mark Rooks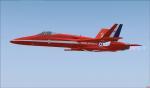 1.04Mb (1459 downloads)
Red Arrows textures for the Default FSX Acceleration F18.
Posted Sep 13, 2010 13:32 by HOTZONER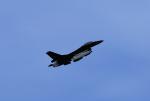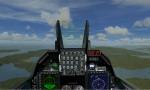 49.70Mb (9665 downloads)
F-16 Viper Package Black. The LOCKHEED MARTIN F-16 Fighting Falcon (VIPER) by Kirk Olsson adapted to use in FSX by Danny Garnier. This is Kirk Olsson's superb VIPERDEN F-16 with most gauges replaced to it can be used in FSX. Now you have a working Virtual clight deck (VC) and 2d panel. Please approve gauges when asked. All incompatible gauges replaced with FSX XML gauges. Updates by Danny Garnier. Textures by unknown.
Posted Sep 12, 2010 14:05 by gh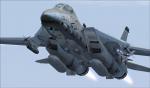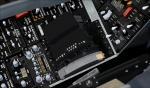 0.62Mb (4860 downloads)
A Revised set of Burners for Dino cattaneos F14D. Also : Replacement texture for Black Throttles instead of white.
Posted Sep 9, 2010 10:05 by HOTZONER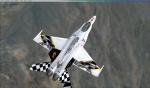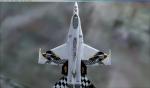 57.81Mb (2703 downloads)
Textures for the the default FSX Acceleration F/A-18 There is a lot of surprises in that new (default) F/A-18, I won't tell you anymore but I'm sure you'll love it ;) and I have an advice, when you'll be flying it, press the speed brake and take a look on the rear of the plane ;) + press i and see the new smoke you'll love it. it is tested on FSX acceleration (sp2) BUT NOT ON FSX, BTW read carefully ALL the Read me, and enjoy it. and don't forget to join our facebook page named FSXcommunity ;) By Farid SAAYBI and special thanks to Mustafa ANSSARI
Posted Sep 8, 2010 16:55 by Farid SAAYBI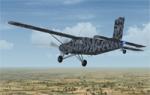 7.15Mb (1005 downloads)
Pilatus PC-6C H2 Turbo Porter for FSX by Tim Conrad in a fictional Royal Netherlands Army livery. The PC-6C Turbo Porter has been an amazing contribution to the STOL aircraft fleet around the world for decades. It's robust airframe and excellent aerodynamics make the plane very popular for para-drops, but also for supply missions in remote area's throughout the globe. Despite it's age the aircraft is still widely in use. This repaint represents a "what-if" livery for the Royal Netherlands Army (RNLA). In the far past the RNLA could depend on the Beaver and similar aircraft for light support and small batch para-drops (later the Fokker F-27's performed these tasks). Nowadays they are performed by the Dutch "Defence Helicopter Command" (AS-532U2 Cougar's and CH-47D Chinook's) and by the 336 Sqn C-130's. This livery resembles a fictional light utility aircraft registred to the Dutch Army, with corresponding low-visibility (and night-ops optimal) color scematics. The emblem and aircraft name belong to the "Korps Commando Troepen", the Dutch Army Special Forces based at Rosendaal. The name "Achnacarry" denotes the place in Scotland where the Dutch Commando Unit was founded in WWII. You need the excellent freeware PC-6C H2 Turbo Porter by Tim Conrad in order to use this repaint.
Posted Sep 7, 2010 17:00 by René Spaan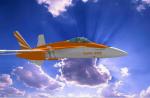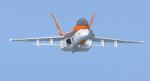 1.12Mb (2455 downloads)
FSX Acceleration Default F18 Orange and White color scheme. Textures only. Created by Jim Abbey and Artificial Horizons
Posted Sep 4, 2010 10:08 by Jim Abbey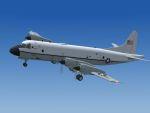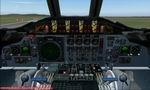 45.16Mb (17179 downloads)
FSX Lockheed VP-3A Catbird Package. This is the full aircraft, complete with VC and additional textures. Original model by FS KBT. Updated to FSX by Shane Reilly and Bob Familton. Additional textures by Jens-Ole Kjolberg and Nobu Aki. This model includes the fix.
Posted Aug 28, 2010 07:15 by uploader