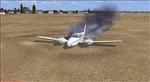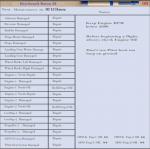 6.48Mb (3012 downloads)
This mod adds to your default Beech_Baron a little realism, Features includes: - Engine-1 and Engine-2 wear and damage (with fire and sound effect) - Engine Oil use, adding oil for each engine oil consumption for each engine - Propeller wear with sound effect for each engine - Flaps and Flaps Motor Wear and damage - Landing Gear and Landing Gear Motor Wear/Damage with sound effect - Wheel Brake Right and Wheel Brake Left Damage with sound effect - Flight controls wear and Damage (Aileron,Elevator,Rudder) with sound effect - AFCS (Automatic Flight Control System) Servos Wear and Damage with sound effect - CowlFlaps-1 and CowlFlaps-2 damage - Overspeed (if you fly faster than 195 knots you hear then airframe stress sound effect) - Pitot overheat (if you use pitot heat too long on ground) - All Damage situations will be logged and saved. (If you leave the aircraft with damaged status, then you have the same damaged and weared status at next day)
Posted Feb 21, 2012 22:53 by Ismail Hakki Guzel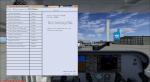 5.68Mb (2170 downloads)
Damage Mod for the Default Cessna 172SP - Features included: - Engine wear - Engine Damage with fire and sound effect - Engine Oil use, adding oil - Flaps Motor Wear - Flaps Motor Damage with sound effect - Flaps Wear with sound effect - Flaps Damage with sound effect - Wheel Brake Right and Wheel Brake Left Damage with sound effect - Flight controls Damage (Aileron,Elevator,Rudder) with sound effect - AFCS (Automatic Flight Control System) Servos Wear with sound effect - AFCS (Automatic Flight Control System) Servos Damage - Pitot overheat (if you use pitot heat too long on ground) - Reminder to next maintance - All Damage situations will be logged and saved for C172 Analog - All Damage situations will be logged and saved for C172 Garmin1000
Posted Feb 18, 2012 21:17 by Ismail Hakki Guzel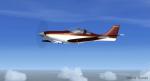 20.31Mb (4545 downloads)
This is Robert Christopher 2004 Flight Simulator Lancair Legacy 2000 Modified and updated completely for Flight Simulator X . The Legacy provides additional passenger and luggage space as well as increased performance. Using a 310 hp Continental IO-550-N, the Legacy achieves cruise speeds in excess of 300 mph. Painted in a rich Red and White with Gold Trim. Updated Flight Dynamics now has a added NOS Boost cruise up to 400 MPH . This Sporty Lancair also has a new Glass G-1000 2D and Standard 3D (VC) panel using default FSX gauges. All Modifications and textures by Mark Rooks of RDG Aircraft.
Posted Feb 18, 2012 20:55 by Mark Fireball Rooks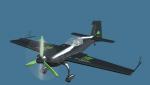 2.39Mb (1163 downloads)
'Monster Energy' textures for the default FSX Extra 300. by henrik i.l
Posted Feb 17, 2012 12:12 by Henrik i.l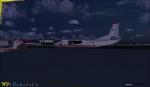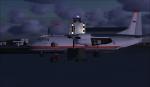 1.07Mb (214 downloads)
An-26T YV-1275 SVBC-Venezuela textures only for the AN-26 model by Vladymir Zhyhulskiy, Textures by Jose Armando Yanez and Alejandro Irausquin. YV-Repaint's
Posted Feb 17, 2012 05:30 by Jose Armando Yanez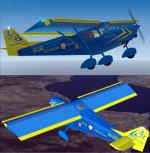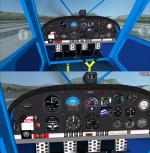 13.70Mb (2128 downloads)
FSX/FS2004 ICP Savannah complete package of Reg id SX-UBZ / Pili Aeroclub for training new fliers in LGPI Fiki Air field(scenery to be constructed soon) in the province of Trikala Greece. Its bearing on the hood my good friends name pilot "Ilias Ntouvlis" for his efforts to the club. Featuring moving parts a perfect full working V/C and a custom retextured 2D panel and sound and a dynamic repaint. Two models with or without w/fearings. There is Also a Hellenic Aircraft 2012 Splashscreen included. Model by:Massimo Taccoli. Repaint by: Hellenic Aircraft/Yiannis Katehis Tsetsas
Posted Feb 13, 2012 01:12 by YIANNIS KATEHIS TSETSAS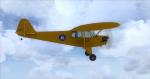 3.41Mb (812 downloads)
A civil air patrol paint for the default Piper Cub. Made for the Feb. 2012 repaint contest. Free history lesson on Civil Air Patrol's WWII involvement included Username: c130lover
Posted Feb 12, 2012 22:52 by Austin Howard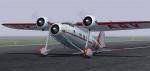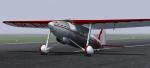 82.21Mb (5632 downloads)
The AVIA 51 and 156 for MSFS2004/FS9 ACoF - VERSION 1.0 - An FSX Port-Over Package by Milton Shupe, Nigel Richards, Matt Wynn, "Oleboy" and John Smith with help from SOH members. Our gratitude goes out to several very helpful and interested Czech Republic aircraft enthusiasts. Functional VC model included; Pkg incl two Aircraft with nice flight models and features four custom era panels in both English and Metric-based gauges, easy-to-read clickable virtual cockpits, elegant cabin interiors, beautifully crafted exterior textures. Authentic Radial Custom sounds included. Zip preview for more shots!
Posted Feb 10, 2012 12:47 by Milton Shupe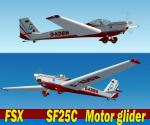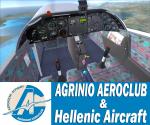 23.66Mb (3726 downloads)
FSX/Complete package with animated parts Full VC. New FSX 2d panel and sound. Scheibe SF 25 C-Falke Motor Glider "D-KBW" of Agrinion Aeroclub Greece. The package also includes the Hellenic Aircraft 2012 Splashscreen. Model by Wolfgang Piper & Mathias Elsaesser. Repaint by Hellenic Aircraft / Yiannis Katehis Tsetsas
Posted Feb 9, 2012 21:30 by YIANNIS KATEHIS TSETSAS

0.78Mb (859 downloads)
Textures for the default FSX Piper Cub. Made by Ricardo Batalha for the February repaint contest in the simviation forums.
Posted Feb 8, 2012 10:50 by Ricardo Batalha