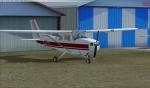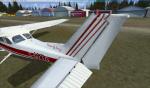 1.91Mb (342 downloads)
This is another fictional paint for the default C172. Texture by Benjamin Rothstein.
Posted Feb 6, 2011 17:00 by Benjamin Rothstein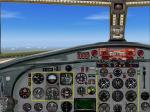 12.91Mb (6662 downloads)
FSX Fokker F27 package. Including both 200 and 500 FS2004 models by Mike Stone adapted for FSX and Fraser McKay's beautiful 2d panel. Comes with original soundpack. No VC.
Posted Feb 5, 2011 05:42 by Sean van der Burg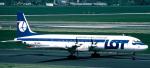 5.21Mb (3206 downloads)
FSX /2004 Ilushin 18D with LOT Polish airlines livery. No VC but very good 2D panel. Whole aircraft . Repaint by Stephen Browning
Posted Feb 3, 2011 16:22 by Stephen Browning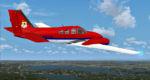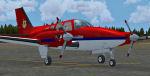 3.54Mb (953 downloads)
This is a repaint of the default FSX Beechcraft Baron 58 in a fictional livery of the 437th Airlift Wing stationed at KCHS, Charleston AFB, Charleston, South Carolina. Repaint by L.T. 'patchz' Davis.
Posted Feb 2, 2011 05:24 by L. T. 'patchz' Davis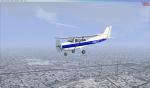 1.90Mb (247 downloads)
Fictional texture for default C172 N22T. Texture by Benjamin Rothstein.
Posted Feb 1, 2011 20:25 by Benjamin Rothstein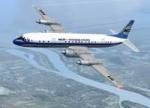 4.04Mb (469 downloads)
IL-18D Malev Air Cargo (HA-MOG) textures only for the FSX/FS9 IL-18D. Malev used this cargo aircraft in the 1970s.
Posted Feb 1, 2011 17:36 by T.Feri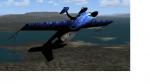 2.30Mb (907 downloads)
Textures for the default FSX Extra 300S. Repaint by Justin Schoen.
Posted Feb 1, 2011 16:16 by Justin Schoen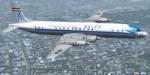 14.82Mb (4226 downloads)
IL-18D for FS2004/FSX Includes five paints, Malev, Cubana de Aviacion old colors, Cubana de Aviacion classic colors, Aerocaribbean and a white template for repainters. This model is a full work and it flight model is very accurate to the real one. Has 2d panel but no VC. Spanish/English manuals. By Edgar Guinart, Malex textures by T.Feri
Posted Jan 31, 2011 16:25 by T.Feri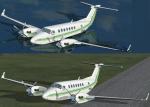 3.69Mb (1379 downloads)
Find the Sullenburger in you! Now you can water land the default King Air 350.
Posted Jan 30, 2011 21:07 by FSROCKS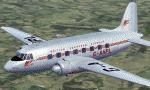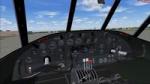 21.98Mb (3045 downloads)
FSX Vickers Viking. Version 1.0. A completely new model of the Vickers Viking, a British airliner of the immediate postwar years.The Viking served with BEA and many other airlines until the middle of the 1960's. Three variants (Viking 1A, 1 and 1B) with textures for BEA (three variants), SAS, DDL, Airwork, BWIA and Indian National Airways are included. This is for FSX; FS2004 users should download Viking_10.zip instead. By Jens B. Kristensen.
Posted Jan 29, 2011 05:30 by Jens B. Kristensen