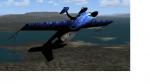 2.30Mb (912 downloads)
Textures for the default FSX Extra 300S. Repaint by Justin Schoen.
Posted Feb 1, 2011 16:16 by Justin Schoen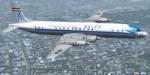 14.82Mb (4241 downloads)
IL-18D for FS2004/FSX Includes five paints, Malev, Cubana de Aviacion old colors, Cubana de Aviacion classic colors, Aerocaribbean and a white template for repainters. This model is a full work and it flight model is very accurate to the real one. Has 2d panel but no VC. Spanish/English manuals. By Edgar Guinart, Malex textures by T.Feri
Posted Jan 31, 2011 16:25 by T.Feri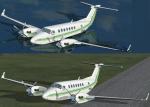 3.69Mb (1386 downloads)
Find the Sullenburger in you! Now you can water land the default King Air 350.
Posted Jan 30, 2011 21:07 by FSROCKS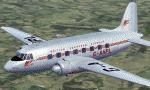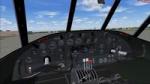 21.98Mb (3064 downloads)
FSX Vickers Viking. Version 1.0. A completely new model of the Vickers Viking, a British airliner of the immediate postwar years.The Viking served with BEA and many other airlines until the middle of the 1960's. Three variants (Viking 1A, 1 and 1B) with textures for BEA (three variants), SAS, DDL, Airwork, BWIA and Indian National Airways are included. This is for FSX; FS2004 users should download Viking_10.zip instead. By Jens B. Kristensen.
Posted Jan 29, 2011 05:30 by Jens B. Kristensen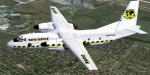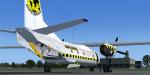 4.94Mb (606 downloads)
Technical Rapid Service Fictional repaint for FS9/FSX An26 (in FS9 not tested)
Posted Jan 28, 2011 14:47 by T.Feri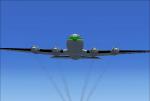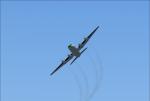 0.16Mb (560 downloads)
FSX compatible engine smoke effects 3-pack for the Jens B. Kristensen freeware FSX Handley Page HP81 Hermes "Hermes_V20X.zip", which you need to have previously installed in FSX. With 8 exhaust ports total, you have your choice of 8 thin smoke trails (2 per engine), 8 thick smoke trails (2 per engine), or simply 4 thick smoke trails (1 per engine). Tested in FSX-SP2 with good results. Easy Installation. By Tom Tiedman
Posted Jan 27, 2011 18:07 by Tom Tiedman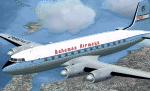 0.88Mb (382 downloads)
FSX Handley Page Hermes of Bahamas Airways. Bahamas Airways was, for a time, owned by Skyways of London, and used three of their Hermes airliners for flights from the Bahamas to Miami and Ft. Lauderdale. Textures only, you must download and install the Hermes version 2 model for FSX (look for Hermes_V20X.zip) to use these files. By Jens B. Kristensen.
Posted Jan 26, 2011 15:52 by Jens B. Kristensen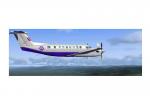 1.34Mb (839 downloads)
This texture pack includes the RAF textures of the King Air aircraft operated by 45(R) squadron at RAF Cranwell. This also includes a .cfg edit to add the King Air 200 to your FSX.
Posted Jan 24, 2011 13:14 by FSX Mods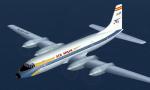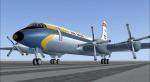 1.21Mb (509 downloads)
Air Spain Textures for Britannia aircraft by Jens Kristensen (required). Textures by Enrique Medal are for FSX only.
Posted Jan 22, 2011 23:03 by Enrique Medal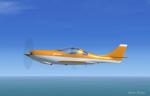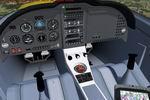 14.03Mb (4452 downloads)
This is Robert Christopher FS9 Flight Simulator Lancair Legacy 2000 Updated for Flight Simulator X . The Legacy provides additional passenger and luggage space as well as increased performance. Using a 310 hp Continental IO-550-N, the Legacy achieves cruise speeds in excess of 276 mph. This beautiful aircraft was painted in orange sunshine using a dynamic technique created by bending the light through the alpha channel this aircraft also has a new 2D and 3D panel using default FSX gauges. All updates and textures by Mark Rooks of RDG Aircraft.
Posted Jan 20, 2011 22:38 by Mark Fireball Rooks