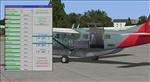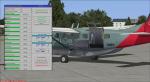 11.33Mb (1998 downloads)
This modification adds to your default FSX Caravan wear and damage simulation. It adds also a modified Annunciator warn panel with real C208 Caravan warn sounds.
Posted Mar 14, 2012 00:00 by Ismail Hakki Guzel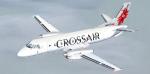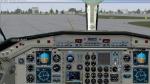 9.00Mb (7137 downloads)
This aircraft was developped by SAAB during the 80's (first flight in 1983) and production has stopped in 1998. 430 units were constructed and a lot of them are still in service. Original model by FFG, 2D panel (no VC) for wide and standard screen by Philippe Wallaert. I have slightly simplified the autopilot and the overhead panel. Credits: FFG for the original model. See instructions in the readme.txt file. Nice flights!
Posted Mar 13, 2012 04:01 by Philippe Wallaert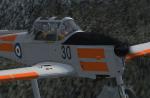 0.01Mb (2519 downloads)
FSX FDE For Rick Pipers DHC-1 Chipmunk. Based on the input and very thorough testing by a real world Chippie pilot here is a much improved new Flight Dynamics Engine. Fully aerobatic, capable of different spins, performs and handles really close to its real world counterpart
Posted Mar 10, 2012 02:43 by Bernt Stolle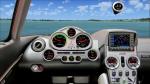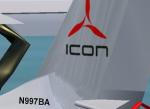 7.62Mb (3733 downloads)
A widescreen version of Darrel Woodhouse excellent 2D panel for Andeas Koerner remarkable rendition of that great LSA amphibian and corrected registration number.
Posted Mar 9, 2012 18:35 by Jean-Luc Peters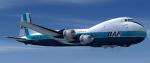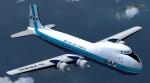 18.86Mb (3170 downloads)
ATL-98 Carvair in British Air Ferries livery. I have added lots more detail and some photoreal parts to try and make it look more realistic.I use to watch DC-4's being converted to Carvairs in the mid sixty's at Southend Airport, UK (EGMC)during there annual airshow. 2d panel but no VC! Painted by Stephen Browning
Posted Mar 9, 2012 16:29 by Stephen Browning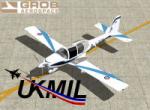 29.02Mb (2880 downloads)
this is the cockpit update for the FSx Grob Tutor by UKMIL. This update, will add second set of Tutors to FSx with the newer DIGITAL version. Requires the original Grob Tutor Package V2.1 now adds the CORRECT Gauges for both models, and is now the correct standard, and actually used by RAF pilots in training at RAF CRANWELL
Posted Mar 8, 2012 03:18 by ukmil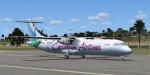 1.93Mb (2353 downloads)
Textures only. Caribbean Airlines is the national airline of Trinidad and Tobago. they have purchased 9 ATR72-600 aircraft to replace the aging Dash8-300's. I have not seen models of the ATR72-600 aircraft so I repainted the 72-500. This repaint by John Sebastian Gaskin. Type in FSX ATR72-500 in the search box for the Denmark package original file. Model by Francisco Sanchez-Castaner. Adapted for FSX by Eric Buchmann.
Posted Mar 5, 2012 21:28 by John Sebastian Gaskin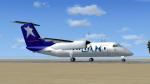 1.12Mb (2490 downloads)
Quantas, LAN and SAS textures only for the fsx Dash8-102 by Premier Aircraft Design. These are more repaints to add to my multi-livery submission. Type in "FSX Dash8-102" in the search box to get my previous multilivery submission and/or the original aircraft. Default Aircraft; MS Dash8 Remapped in Gmax by Udo Lemmob. Concept, Flight Model, HTML Check/Ref list by Barry Blaisdell. Master Textures & Livery by Bob May, Quantas Repaint by Dave Evans. Other Textures Repainted by John Sebastian Gaskin
Posted Mar 5, 2012 21:15 by John Sebastian Gaskin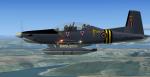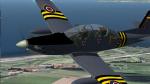 9.44Mb (1233 downloads)
Pilatus PC-9A - Royal Navy UK fictional textures. Requires the ex-payware Iris PC9A. PC-9 paintkit by David Brice.
Posted Mar 4, 2012 01:38 by Dave Gore (fooflyer)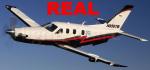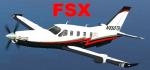 2.22Mb (1525 downloads)
A minimalist update to FSX of Michel Migaud, Cyril Breton, Jean-Pierre Bourgeois, Benoit Dube, Jean-Pierre Langer, Arne Bartels, Maurice Rancourt and Bruno Tresarrieu fantastic TBM700, including a patched version of Cirrus Productions great N702BM repaint.
Posted Mar 1, 2012 00:33 by Jean-Luc Peters