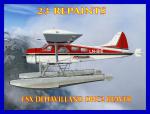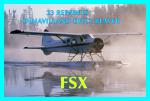 216.96Mb (2405 downloads)
FSX Default De Havilland DHC2 Beaver Float Plane with 23 liveries added. Various Repaints I've had in my collection for some time, scoured the internet for many of these. Included in the Panel is a Country Location Gauge so you'll know exactly where you are Flying over, city, country state. Also various exterior & interior views. Whole aircraft included.
Posted Jul 28, 2017 01:07 by Jetranger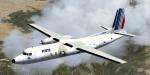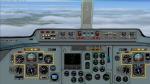 19.08Mb (1724 downloads)
The Fokker 27 has been designed to replace the legendary Douglas DC3 and the first flight was in 1955. This aircraft had a great success and 586 aircrafts have been constructed and a lot are still in service. This is a cargo version of the Fokker 27 used for mail transport. Original model by Mike Stone. Adaptation to FSX, textures and 2D panels (standard and wide screen), GPWS callout. No VC. Updates by Philippe Wallaert. See instructions for installation in the readme.txt file.
Posted Jul 24, 2017 02:22 by Philippe Wallaert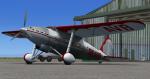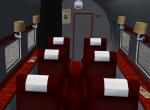 40.70Mb (1217 downloads)
The Avia 156 for FSX/ P3D 3&4 - Native v1.0 Pkg incl 1 model, custom panels and era gauges, custom sounds, custom Flight Model, and 1 livery. This flight simulation aircraft is designed by Milton Shupe, panel construction by Milton Shupe and John Smith; gauges by Microsoft, Scott Thomas, Hauke Keitel; textures by Matt Wynn, Oleboy, and Nigel Richards; and Sounds by Nigel Richards This package is for FSX only. Milton Shupe July 19, 2017
Posted Jul 20, 2017 23:02 by Milton Shupe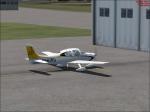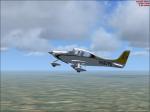 16.44Mb (1577 downloads)
This is my second repaint in FSX. I'm still learning to be good at photoshop. Cirrus SR20 is operated as single prop trainer by Purdue School of Aviation and Transportation Technology. Currently, they are opearating 16 of this. Original model is developed by Wolfram Beckert Guenter Kraemer Thomas Roehl. Repainted by Rawin Pinkoh . Boiler Up!
Posted Jul 9, 2017 08:34 by Rawin Pinkoh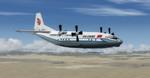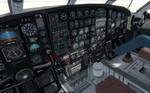 42.15Mb (2388 downloads)
Antonov AN12 Air China airline B-3152 package. Vladimir Zhyhulskiy's FS2004/FSX An-12BK original model. Panel modifications by Phillipe Wallaert
Posted Jul 8, 2017 05:10 by Liao Yitong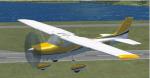 22.45Mb (1352 downloads)
This is an update for FSX of the C-150 by A.F.Scrub. I have given it a different 2D panel, got the mini-panel working, and updated the flight dynamics. The original 2D panel is still there for those who like it better, and yes it has a working VC.
Posted Jul 6, 2017 12:01 by Bob Chicilo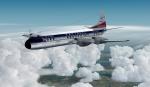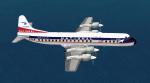 113.37Mb (302 downloads)
FSX/P3D National Airlines textures for the KBT L-188 Electra. National Airlines textures by Gary Harper.
Posted Jul 5, 2017 13:39 by Gary Harper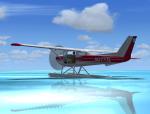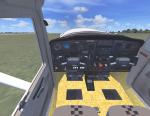 17.03Mb (1325 downloads)
FSX native Cessna 150 floatplane The Cessna 150 is a two-seat general aviation airplane that was designed for flight training, touring and personal use. This is the floatplane variant. The "G" model was the first Cessna 150 variant certified for floats. A total of 2114 "G" models were built, plus 152 built by Reims as F150G. GMAX mdl by A.F.Scrub.
Posted Jul 4, 2017 04:05 by A.F.Scrub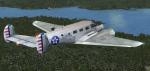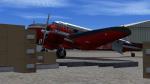 75.13Mb (2283 downloads)
P3D 3 & 4, FSX Beech D18S Wheeled - FSX Native v1.1 Wheeled Cargo and Passenger Version by Milton Shupe, Panels and Gauges by Scott Thomas, Textures by André Folkers, Urs Burkhardt, Damian Radice, Sounds by Nigel Richards Pkg incl 2 wheeled models (Cargo and Passenger), custom panels and era gauges, custom sounds, custom Flight Model, and 4 liveries. Update: June 26, 2017 V1.1 updates to radio settings, autopilot, model fixes, oleo texture maps, minor panel.cfg changes eliminating old gauges. Painters: Bump and Spec Maps place holder textures are in place. Compatible with all the original repaints. This package is an FSX Native conversion of my original D18S project. Tested in FSXA and P3D to v4. Simple installation; lots of Beech fun :-) Milton Shupe June 26, 2017
Posted Jul 3, 2017 10:35 by Milton Shupe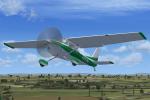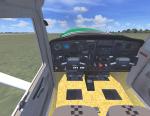 17.37Mb (1699 downloads)
FSX native Cessna 150 taildragger. The Cessna 150 is a two-seat general aviation airplane that was designed for flight training, touring and personal use. This is the taildragger variant. Taildragger conversions such as the 'Texas Taildragger' conversion are available and have been fitted to some 150s. It involves strengthening the fuselage for the main gear being moved further forward, removing the nosewheel and strengthening the tail area for the tailwheel. This greatly improves short field performance and is claimed to give up to a 10 kn (19 km/h) cruise speed increase. Special thanks to : -GMAX for the drawing program and Microsoft for their makmdls.mdk. -Tom Tiedman for some of the textures -Martyn Northall of Just flight. GMAX mdl by A.F.Scrub.
Posted Jun 26, 2017 09:26 by A.F.Scrub