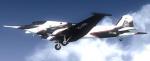 4.97Mb (1304 downloads)
FSX Basler BT-67 Spectrem The "Spectrem" Basler BT-67 is a single specially modified aircraft used world- wide for electromagnetic geophysical exploration. It is operated by Spectrem Air Ltd of Johannesburg, South Africa. The company claims that in over fifteen years of service ZS-ASN has flown in excess of 1,500,000 kilometers with a perfect safety record. FSX model by Manfred Jahn, paint by Daniel Fuernkaess.
Posted Sep 19, 2012 10:50 by uploader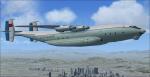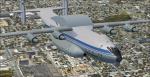 11.41Mb (4741 downloads)
I compiled Mehlin Rainer's Antonov An-22 Antheus for AI traffic set. I added V.Zhyhulskiys' An-12 2D panel and sound. And replaced the air file with Dimitri Samborski's Antonov An-22 Antheus air file and based the CFG on it as well . There are nine different aircraft: 1 Aeroflot, 2 Glass nosed types (no Livery), 2 Round nose types (no livery), 1 Antonov demonstrator, 1 Antonov International Transporter (Antonov Airlines) and 2 Antonov special lift extensively modified aircraft. No Vc panel.
Posted Sep 19, 2012 03:16 by Michael E. Roberts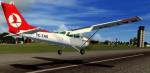 4.02Mb (1034 downloads)
Turkish Airlines textures for the default Cessna 172 Skyhawk SP. (new 2012)
Posted Sep 17, 2012 11:18 by Serdar Kalayci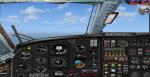 32.37Mb (3093 downloads)
I updated Alexander Sklyar's AI Antonov AN-8 to work in FSX. I added the Samdim An-12 2D panel and sound, along with thumbnail textures. No VC panel.
Posted Sep 16, 2012 02:34 by Michael E. Roberts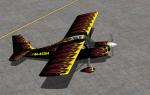 1.74Mb (248 downloads)
Textures only for Long Island Classics Decathlon in fictional flames textures. Enjoy and happy flying! works in both fsx and 2004.
Posted Sep 15, 2012 12:47 by Lloyd Horton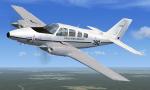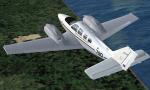 5.37Mb (508 downloads)
Repaint of the default FSX BE-58 Beechcraft Baron. Corrected textures for the Uruguayan Air Force (Fuerza Aerea Uruguaya-FAU) BE-58/UB-58. The actual aircraft does not have black rubber de-iceing boots on the wings and tail so they have been removed here. The bitmap is also cleaned up to improve the looks. Technical corrections by Enrique Medal Paves. Repainted by R.E. Wyman.
Posted Sep 13, 2012 01:04 by R.E. Wyman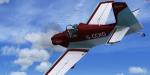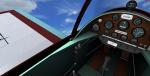 22.55Mb (2488 downloads)
The Corby CJ-1 Starlet is a single seat, amateur-built aeroplane designed in the 1960s by Australian aeronautical engineer John Corby. The structure is primarily wood and fabric. The prototype first flew in 1967. It is a popular design built by enthusiasts in many countries. Full animations, 3D gauges and Baked Textures. By Craig Richardson @ www.Classicwings.net
Posted Sep 5, 2012 06:14 by uploader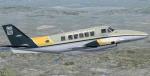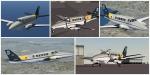 1.07Mb (686 downloads)
FSX repaint only for Premier Aircraft Design Beechcraft 99 (C99). Wagair (Waglisla Airlines). Repaint for FSX by Enrique Medal. File needed for FSX: beech99_4_x.zip (I guess this repaints can be used in the FS9 version of this aircraft)
Posted Sep 4, 2012 03:41 by Enrique Medal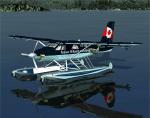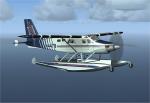 13.61Mb (11650 downloads)
FSX VIKING-DeHavilland DHC2A Mk3 Turbo Beaver Amphibian Package Full package with two special liveries by Cirrus Productions, Netherlands. Full animation, wing views, dynamic shine, full suspension, water rudders, includes a pair of 2D Panels and a dynamic VC with a complete cabin, with opening crew doors, passenger doors, cargo door with steps, custom sound, Check & Ref HTML files and more. FD updated for FSX/Acceleration. Model by Premier Aircraft Design.
Posted Aug 31, 2012 19:03 by Bob May (PAD)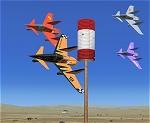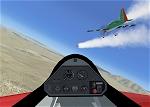 38.37Mb (3447 downloads)
FSX - General Aviation -- Aeroworks ARX-6 Roadrunner - Version 2 The ARX-6 is a single-place Formula One pylon racing aircraft and is built to the specs of the International Formula 1 Air Racing association. Like all Formula One race planes, it is built around the Continental O-200. This is the same 100hp engine that barely powers a Cessna 150 to 100kts but on the small extremely lightweight and aerodynamic airframes of formula one racers the top aircraft can push 300mph. With very few instruments, and less than average ground handling, Formula One aircraft are very clean "no frills" machines that serve only one purpose - flying low, flying fast, and turning left. This all-new package created specifically for FSX includes 14 different schemes, custom sounds and panel. Aircraft and panel by Jason L. Terry. Sounds by Joseph Thompson. Additional schemes by Joshua B. Nyhus, Brady Duros and Mike Vivaldi
Posted Aug 27, 2012 19:33 by Jason L. Terry