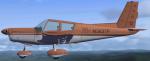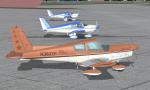 11.71Mb (164 downloads)
FSX Zlin 43 repaint for a brown and white N3637F, Four Star Aerobatic Adventures Inc., for the freeware PWDT Zlin 43, which you must have previously installed in FSX. Screenshots enclosed. Repaint by Tom Tiedman.
Posted Sep 27, 2013 11:13 by Tom Tiedman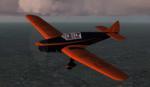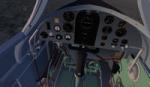 8.02Mb (1074 downloads)
Miles M12 Mohawk. Private aircraft for Charles Linbergh. Flew many long distance trips before WWII, e.g India, Moscow. Donated to British Government c. 1940. Sold to a Mr Pini '48. Crashed in Spain Oct '49 after hitting object during take off. Remains obtained by Lew Casey & shipped to USA 1975.Some repair work carried out in USA, but then donated to RAF Museum in 2000.Skysport Engineering contracted to restore the aircraft in conjunction with the RAF Museums conservation centre. Displayed in RAF Museum Milestones building Hendon in 2008. Keith Paine
Posted Sep 25, 2013 12:47 by uploader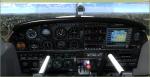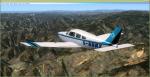 35.10Mb (8883 downloads)
Updated Rien Cornelissen's PA-28R-201T. Lots of detailed checklists found on the web and added to the kneeboard. Uses Pierre Fassaux's panel bmp. Rearranged most gauges, and added the GPS-500. Fixed the stall horn and warn light, Fixed Pierre's non-working altimeter, added nav/gps switch. Takes oil, etc gauges from Hauke Keitel's Piper and several other freeware. Pierre's latest clock is added. Guarantee you'll like this arrangement. Flap indicator added, not based on anything real, but useful since Piper only has a pull lever. Added more pleasing sounds, especially stall. Rien's is the only Turbo Arrow freeware that has the correct MP gauge set up like a real Turbo, 45 in max, with an overboost warning light. Warn light goes on above 41 MP. Pretty accurate flight dynamics, took out Rien's P-factor, too annoying for me.
Posted Sep 20, 2013 02:22 by Scott "Violingineer" F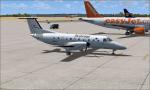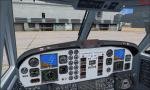 21.43Mb (5519 downloads)
A Skybridge Airops Embraer 120 Brasilia. Full model included with default king air VC. Model made by Eagle Rotorcraft Simulations.
Posted Sep 3, 2013 12:28 by Adam Coulthard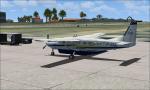 1.10Mb (1212 downloads)
St Barths Commuter textures for the FSX default Cessna Grand Caravan.
Posted Sep 2, 2013 11:17 by Adam Coulthard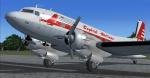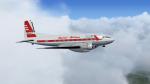 21.89Mb (1016 downloads)
FSX Capital Airlines Super DC-3(C-117) textures. Requires C-117 aircraft by Manfred Jahn. Textures by Gary Harper.
Posted Aug 22, 2013 20:59 by Gary Harper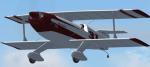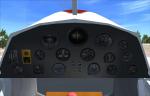 2.93Mb (617 downloads)
This is a panel update for A.F.Scrub's Mong Racer-2a biplane.I reconfigured all the gauges so they all look in place now. This is the whole aircraft.
Posted Aug 22, 2013 06:12 by Michael Pook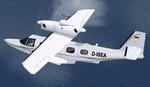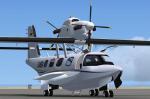 1.17Mb (1065 downloads)
PAD Dornier Seastar Prototype D-ISEA textures for FS9 and FSX by Enrique Medal. You must already have a working copy of the PAD Seastar installed in FS2004 or FSX
Posted Aug 19, 2013 12:05 by Enrique Medal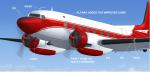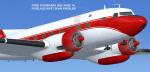 10.86Mb (979 downloads)
FSX Updated/Improved version of my previously released Douglas C-117D repaint textures for privately owned red and white N5739Y, for the freeware Manfred Jahn and team Douglas C-117D (c117d_v1_beta.zip), which you must have previously installed in FSX. Numerous adjustments to mismatched paint, various anomolies, texture offsets, etc. in the wing leading edges, de-icer boots, wingtips, glare shield (front vs.rear), starboard side problem between nose and fuselage, space between inner and outer deicer boots, etc. Most were small and hardly noticable, some were sticking out like a sore thumb and rather embarrassing in hindsight (sorry). Belly pods repainted from gloss black to flat black (matching the paint on the glare shield for better visual harmony). Gray rear tip of fuselage located and painted red to match. Gray prop hubs painted for better visual appeal and 'balance' with painted spinners. Antenna above cockpit repainted to match. And alpha channels added for improved reflections. Very simple installation, just delete the old texture folder and replace it with this new one. Repaint by Tom Tiedman.
Posted Aug 18, 2013 09:44 by Tom Tiedman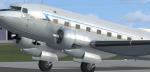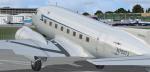 15.65Mb (1202 downloads)
FSX Douglas C-117D repaint textures for privately owned polished aluminum N753TJ. For the freeware Manfred Jahn and team Douglas C-117D (c117d_v1_beta.zip), which you must have previously installed in FSX. Also includes engine exhaust smoke coordinates which you can add to your "aircraft.cfg" if you wish. Screenshots enclosed. Easy installation. Repaint by Tom Tiedman.
Posted Aug 17, 2013 06:38 by Tom Tiedman