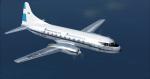 4.79Mb (437 downloads)
FSX Aerolineas Argentinas textures for VBF Convair 240 by Hans Hermann and Georg Hauzenberger
Posted Dec 1, 2014 13:52 by Gary Harper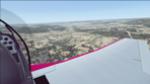 0.34Mb (268 downloads)
(Updated)Camera Views for Yannick Lavigne-Type Robin DR-400 Adapted to, or Useable Into FSX This file adds a right seat cockpit view along with two rear-passenger views in the Lavigne-type DR-400 adapted for FSX. Comes with a French readme too
Posted Nov 28, 2014 07:36 by G. Guichard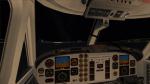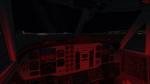 2.88Mb (1081 downloads)
This is a night lighting fix for the default Beechcraft King Air 350. It changes the overhead lighting from white to a deep red, easing your vision for night flying, and flying with the lights off is hard to see your instrumentation. If the red panel doesn't get loaded as a thumbnail due to its darkness and small size, view the zip file preview of before and after shots.
Posted Nov 27, 2014 23:39 by Rick Herring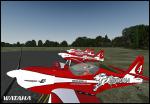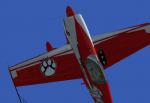 1.11Mb (337 downloads)
Wataha textures for the default FSX Extra 300. I was inspired by the team FSX Wataha. They stopped their team in 2012 so they actually use the zlin Z-50 as their main aerobatic plane and the ANTONOV AN-32 as their transport plane [there's a nice An-32 model done by Thomas Ruth and another by Tim Conrad]. I got to know the team through my friend Eliott Brown.
Posted Nov 27, 2014 20:27 by BlackHawk [Uzman]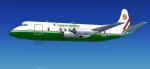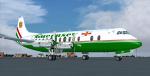 1.41Mb (285 downloads)
Guernsey Airlines Viscount 806s Textures. These two repaints are for the Guernsey Airlines 806s used during the late 1980s early 90s, The aircraft are now clean, as they would have been in real life, the cargo doors have been corrected and improved detailed stencilling and panel lines.
Posted Nov 21, 2014 09:21 by Ian Roussel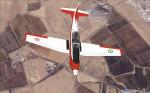 3.66Mb (305 downloads)
FSX Iran Air Force texture for the Tim Conrad Pilatus PC-7.
Posted Nov 18, 2014 18:21 by uli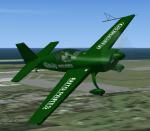 1.98Mb (152 downloads)
Textures for the default FSX Extra 300 in fictional O'Reilly Auto Parts livery. Enjoy and happy flying!
Posted Nov 12, 2014 22:37 by Lloyd Horton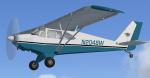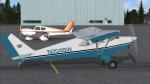 12.80Mb (420 downloads)
FSX Aero Boero AB-115 repaint textures blue and white N2048W for the freeware OIMD Aero Boero AB-115, which you must have previously installed in FSX. Repaint by Tom Tiedman.
Posted Nov 9, 2014 06:21 by Tom Tiedman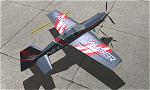 1.00Mb (347 downloads)
Textures only. This is a custom shop "ripped" repaint of the Aeroworks ARX-5X in a Sauber F1 theme. It is based off the Sauber C32 race car from the 2013 Formula One season. Requires version 2.1 of the ARX-5X. Original aircraft and repaint by Jason L. Terry
Posted Nov 6, 2014 22:43 by Jason L. Terry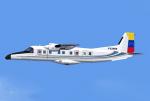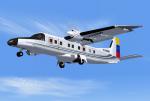 7.34Mb (4328 downloads)
The Venezuelan government has recently (2014) acquired ten Do228's, eight new build and two ex-airline. The Dornier 228 fleet will be deployed to connect remote villages with regional hubs across Venezuela, substantially improving accessibility throughout the country. With the Dornier 228 operating these routes, residents in formerly hard-to-reach areas will have greater access to medical care and government support. Complete model with 2D panel and VC panel, full interior, sounds, panel documentation, check and ref lists. Model by Premier Aircraft Design (PAD) Venezuelan livery by Stephanie Lawton and Bob May.
Posted Oct 21, 2014 07:00 by Bob May (PAD)