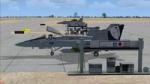 1.00Mb (1764 downloads)
MCAS Beaufort KNBC "Fighter Town", South Carolina. Known as Fighter Town USA "East Coast" Beaufort is the largest MCAS on the Eastern Seaboard. Located in Low Country SC/GA. By Ryan Cobb.
Posted Dec 18, 2010 04:42 by Ryan Cobb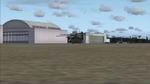 0.48Mb (1790 downloads)
Quantico Marine Corps Airfield KNYG, based in Quantico, Virginia (VA) and highly classified, attached to the President of The United States. This is another Washington DC area airport to bring the Potomac to life. The base is the site of the Marine Corps Combat Development Command and HMX-1 (the presidential helicopter squadron). The United States Drug Enforcement Administrations "DEA" training academy, the FBI Academy, and the FBI Laboratory are on the base. By Ryan Cobb.
Posted Dec 18, 2010 04:41 by Ryan Cobb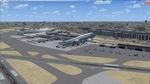 1.50Mb (4181 downloads)
Reagan National Airport KDCA 2011. This is a complete revamp of the Reagan National Airport in Washington DC. Done with the default scenery, with all gates re-assigned, taxiways and aprons redrawn without the intermittent concrete areas that caused a major "frame rate hit". Also includes the Anacostia Naval Annex accross the Potomac River where "Marine One" stays while not on mission. Anacostia Naval facility is staffed with personnel assigned to HMX-1 at MCAF Quantico. By Ryan Cobb.
Posted Dec 18, 2010 04:38 by Ryan Cobb
0.63Mb (2269 downloads)
Geneva AFCAD. Geneva International Airport (IATA: GVA, ICAO: LSGG), commonly known as Cointrin Airport, is an airport serving Geneva, Switzerland. It hosts the EBACE business jet show. This AFCAD replaces the plain default airport by a more lively looking one. Developed By: Victor Nauta
Posted Dec 18, 2010 04:29 by Victor Nauta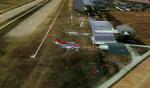 0.00Mb (1513 downloads)
This is a scenery for the airport "Lyon Corbas" in France for FSX only.
Posted Dec 17, 2010 02:18 by Romdu69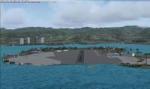 0.39Mb (3209 downloads)
Ford Island Navy Base Hawaii. Ford Island Navy Base located in the beautiful Hawaiian Islands (HI). This scenery adds some combat ramps, static aircraft and ships. Also adds a ILS approach on runway 4. This file will not impact your frame rates. By J. D. Starseed.
Posted Dec 15, 2010 05:11 by J. D. Starseed
0.42Mb (3808 downloads)
This is an update to Chicago's O'Hare International Airport. All approaches, navaids, taxiways and runways have been fixed and added. This is a FULLY functioning release. All approaches are ILS/RNAV(GPS) and reflect in the Garmin units within FSX. All ILS Glideslope and Localizers have been tested, complete with missed approaches and transitions. All work by Chicago Flights and Sven2157.
Posted Dec 13, 2010 13:03 by Sven2157
0.01Mb (657 downloads)
This updates FSX Scenery Mods' RAF St Mawgan, Cornwall, UK addon to update textures, buildings and also adds RAF Trebelzue runways. This version is more frame-rate friendly than the previous versions. Thanks for downloading from the FSX Scenery Mods team!!
Posted Dec 12, 2010 10:42 by FSX Scenery Mods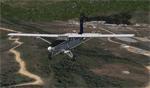 15.10Mb (1564 downloads)
FSX LONG TIENG - AIR AMERICA Scenery for FSX Vietnam War Project Long Tieng airfield ( Laos ) used by Air America in 1969 Photo-Realistic / hand-crafted 30cm/pixel) ground textures Autogen - Custom objects- AI traffic, AI Airplanes. Require FSX Vietnam War project base pack and pack 1 VnW_V09.zip - VnW_AP1.zip Please read carefully Documentation By Xavier Carre - Jacques Godfrin FSX Vietnam War project
Posted Dec 10, 2010 05:50 by Xavier Carre - Jacques Godfrin - FSX Vietnam War project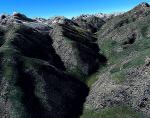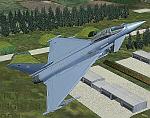 9.13Mb (4662 downloads)
The Sceneries Package v2 product features the following: New autogen forest textures, New autogen water mirror textures for FSX, Autogen water textures, New beach,streets and river, All textures have 3 differents altitude - sharpness - raster, All textures are adjusted air photos, - The Airport Rostock – Laage ( ETNL ) product features the following: New static display of F-4F Phantom and AIRBUS A350, New opjects and new forest, Static display of Eurofighter, Eurocopter Tiger, Accurate simulation of Fliegerhorst German Bundeswehr: " Jagdgeschwader 73 Steinhof ", 200 authentic objects, With shelter for the Eurofighters, forest, streets, hangars for civils and military air traffic, New airport terminal and many more - Autogen textures, 3D buildings and textures by www.afs-design.de - Author: A.Meyer.
Posted Dec 4, 2010 17:24 by Andreas Meyer