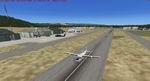 1.57Mb (719 downloads)
FSX Kalispell City Airport (S27) additions, Montana (MT). Includes two military style hangars, one new style hangar and a warehouse along with upgrades to the default airport adding taxiways and parking areas, many vehicles (ground vehicles and aircraft) and two start / landable helipads.
Posted Sep 3, 2010 06:17 by Nathan Blue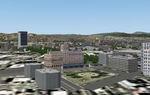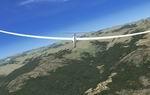 73.87Mb (2084 downloads)
VFR Catalonia, Spain, Soaring Scenery. rnrnrnrnrnAdaptation of my previous scenario of Catalonia published in 2008 for fs2004 rntoday for FsX. This scenario contains the entirety of the territory of rnCatalonia, but I have put special emphasis in the region of the mountain range rnof the Pyrenees where it existrnthe aerodromes LECE and LFNQ that are starting point to carry out flights inrnglider. Microsoft has very well gotten the behavior of the glider GD808SrnTo my almost real approach. To see readme for but you detail. Author Toni Agramont
Posted Sep 2, 2010 05:57 by toni agramont
0.00Mb (513 downloads)
Branson Airport KBBG for FSX--ILS Fix/Added Approaches Modified AFCAD for Branson_airport_project.zip that includes all 3 of the published approaches, terminal waypoints, and missed approach code, and corrects the magnetic deviation of the ILS. Thank you to Bruce Nicholson for providing the updated code. Simply overwrite the old AFCAD with 3_KBBG_Branson_Airport_FSX_AFCAD_ADEX.BGL. Carlyle Sharpe
Posted Sep 2, 2010 05:27 by Carlyle Sharpe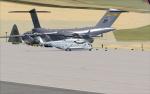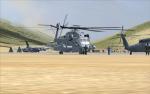 2.61Mb (2123 downloads)
This is one of the most dangerous airports in the world. Turned into the next Tiger Team Southern CMD Base, in the mountains of Pakistan. www.tigerteamsocmd.com Created By Andy Rose
Posted Sep 1, 2010 22:53 by Andy Rose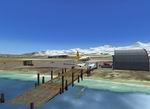 1.09Mb (1002 downloads)
Salmon Point (AKSP) Chenega, Alaska (Fictitous) Salmon Point is a fictitous place located approx 70 nm from Seward, Alaska. (60 degs) and 65 nm from Valdez (.187 degs). It was designed with Instant Scenery and default FSX objects and no addons such as Ultimate Alaska X so if you have such addons objects may appear where they were not intended to be.
Posted Sep 1, 2010 03:56 by Uploader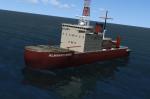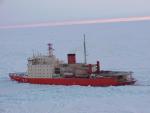 0.50Mb (1388 downloads)
Argentinian Navy Ship A.R.A. Almirante Irizar Landable, positioned over the Antartic Area. By http://www.flightsimulatorarg.com.ar/
Posted Aug 31, 2010 07:53 by Adrian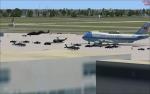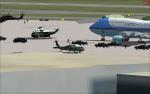 0.96Mb (5222 downloads)
Here is AirForce One Secret Service at J F Kennedy Airport, New York. Complete with motorcade. Design by Andy Rose www.TigerTeamsocmd.com
Posted Aug 29, 2010 21:00 by Andy Rose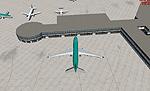 0.99Mb (1870 downloads)
FSX Dublin 2010 Update Ireland. Update to previous scenery release of Dublin airport. Updates: overspill parking, extended cargo area, gate 36 enlargened to accommodate Aer Lingus A333 and real life line up for Runway 16. By Padraic O hEithir.
Posted Aug 27, 2010 02:50 by Padraic O hEithir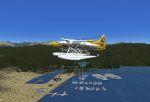 0.69Mb (664 downloads)
Katie's Lagoon (Flathead Lake Marina and Campground) Float Plane Landing Strip (MTKL) This scenery was designed with a clean install of FSX with no addons such as Ultimate Terrain, so if you have such addons objects may appear where they were not intended to be. Katie's Lagoon is a fictitous place located east of "S27", Kalispell City Airport on the north shore of Flathead Lake. It features cabins, marinas, float plane dock and helipad and many other candies to spruce up your FSX world. The water runway has start points and is visible on your GPS as MTKL. There is an NDB "ADF" on a frequency of 224.0 and has a range of 55 nautical miles.
Posted Aug 26, 2010 10:30 by uploader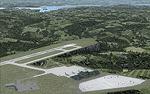 6.02Mb (1222 downloads)
FSX Branson Airport (KBBG), Branson, Missouri (MO). This project adds a new Branson Airport, which opened in May 2009, and is a privately developed commercial airport. The construction of the airport, which involved the flattening of several Ozark Mountains, is claimed to be the largest earthmoving project in Missouri history. As a result, the airport actually sits on a manmade plateau, surrounded by rolling hills. The airport uses the ICAO identifier BBG, however, the airlines use the IATA code BKG. The terminal, hangar, FBO, and cars were added and modified from stock FSX scenery, using the FSX Object Tool, to resemble as closely as possible the actual airport. By Carlyle Sharpe.
Posted Aug 26, 2010 03:05 by Carlyle Sharpe