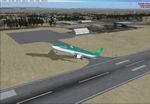 0.22Mb (889 downloads)
Knock Airport, Mayo, Ireland for FSX. Includes: More parking (then the default version), warehouses with cars parked beside them and ILS on Runway 27 upgraded to CAT II. Created using ADEX v01.47.07 Created from default scenery. By Padraic O hEithir
Posted Nov 9, 2010 15:10 by Padraic O hEithir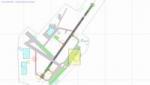 0.11Mb (948 downloads)
Belfast George Best Airport for FSX. Includes: Overspill parking, GA parking added, changes to parking beside the terminal and fire station. Created using ADEX v01.47.07 Created from default scenery. By Padraic O hEithir
Posted Nov 9, 2010 15:06 by Padraic O hEithir
0.16Mb (1458 downloads)
Ship AI TrafficX P.1 AI boat traffic for FSX, using default boats. Over 25 detailed routes, the area covers the east coast of Texas to the tropical islands, and Bermuda. From the northern coast of South America, and north to Cape Fear. All my work is included if you want to tweak the traffic files. Made with the FSX SDK, all routes are auto scheduled. No carrier routes, some cruise ship routes. Mainly Cargo and oil routes.
Posted Nov 7, 2010 04:18 by T.Marson
0.03Mb (600 downloads)
This is my first addon, I added a third runway to Seattle-Tacoma. off to one side you will find a building with a helipad, which is landable. Have fun!
Posted Nov 6, 2010 16:11 by George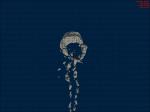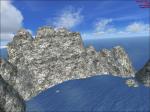 0.45Mb (2511 downloads)
A secret research facility from the Tokyo executive mission and the Secret Island Race in multiplayer. Be sure you read the readme!
Posted Nov 3, 2010 04:00 by Reid Wagner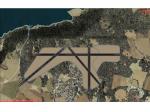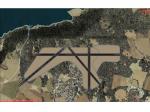 0.10Mb (649 downloads)
FSX Scenery Mod's first "from-scratch" product is RAF Portreath, also known as RRH Portreath, in Cornwall, United Kingdom. RAF (RRH) Portreath is an RAF radar station in Cornwall, used to monitor the western and southern approaches of UK airspace. FSX Scenery Mods is proud to present the first of its entirely newly-created products to the FSX community. This package contains addon scenery for FSX, consisting of runways, a hangar, tower view and radar aerials. FSX Scenery Mods will continually update this product, adding more and more to make the product more comprehensive and detailed objects.
Posted Nov 1, 2010 16:02 by FSX Scenery Mods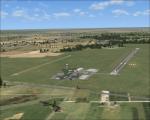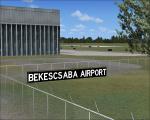 3.38Mb (1343 downloads)
Airport of Bekescsaba - Hungary - with high detail scenery. The two .blg files include two non-precision runways, taxiways, aprons, parkings, full realistic lights (SALS, PAPI, taxi- and apron edge lights), a fuel trigger (available fuel: JET A1, AVGAS 100LL), buildings, a helipad and terrian meshes, so it will change the default scenery on this area. There is only one tower frequency on 123.25 MHz (original).
Posted Oct 31, 2010 12:56 by David Farkas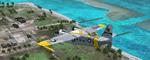 116.73Mb (3057 downloads)
Vietnam War project & Airfields Pack 1
FSX Vietnam War project & Airfields Pack 1 This pack adds to the project : - New airfields : Ham Tan, Cheo Reo, Quang Ngai, Nui Dat-Luscombe field (RAAF) - 3 helicopters refuelling spots - Additional sceneries (Sattahip harbour...) - Corrected airfields - A photoreal scenery : Pattle Island (Paracels archipelago) - New AI traffic files - New AI airplanes : A-37 (VNAF), F-5 (VNAF), C-7 (USAF, RAAF, VNAF), RB-66, F3D - The objects libraries and Tight Reign expansion pack (previously released) - Textures for airplanes require FSX Vietnam War project base Pack. See readme for credits.
Posted Oct 29, 2010 11:56 by Jacques Godfrin and Xavier Carre - FSX Vietnam War project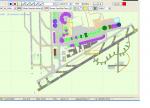 3.96Mb (3433 downloads)
LTBA Ataturk Airport Istanbul, Turkey. LTBA_2008V1.2 update AFCAD file. All runway names changed. 05 - 23 runway extended to 2600 meters. Also added 8 new taxiways. All taxiway names changed and all taxiings updated. Aircraft parking position update
Posted Oct 29, 2010 07:05 by Hakan DAGHAN
0.84Mb (432 downloads)
KGSP International Airport, Greenville SC updated for FSX. I took the default airport and made all jetways visible and can be called to the jet by pressing CNTRL-J. Also made all buildings visible and added a terminal.
Posted Oct 29, 2010 06:18 by Uploader